Kentucky House District 20
Democratic incumbent Patti Miner is being challenged by Independent Leanette Lopez for the House District 20 seat.
The district is entirely in Warren County.
Thanks to Minter for responding to the KFTC candidate survey.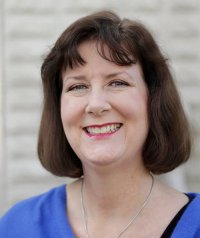 Political party: Democrat
Campaign website: https://pattiminterforky.com

Campaign Facebook: Facebook

Campaign Twitter: Twitter
Question 1:
What's your vision for Kentucky? How will the lives of Kentuckians be improved as a result of your time in office? What legislative committees will you request to serve on once elected? 
My vision comes from listening to the people of the 20th District. At a time of enormous uncertainty, we need real leadership to solve the crises facing us. Over the course of my first term, I've shown that kind of leadership. I've worked hard to expand affordable health care for every Kentuckian by leading the fight on bills that would protect health care for pre-existing conditions and lower the cost of insulin. I've introduced legislation to lift up the voices of those often unheard in Frankfort, from LGBTQ Kentuckians to women veterans. Throughout this time, I've listened to my constituents and connected them to the democratic process. Looking ahead, the decisions we make in Frankfort next year will shape the future of our state for the next decade. Kentucky's economic recovery can't just bail out the well-off and well-connected, and the laws we make cannot ignore the systemic racism that has stacked the deck against so many for so long. For Kentucky to thrive, we have to lift up everyone.
© 2021 Kentuckians For The Commonwealth