Kentucky House District 54
Democrat Lydia Coffey is challenging Republican incumbent Daniel Elliott for the House District 54 seat.
The seat includes Boyle and Casey counties.
Thanks to Coffey for responding to the KFTC candidate survey.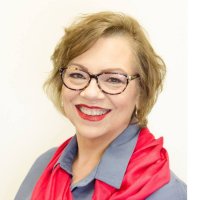 Political party: Democrat
Campaign website: http://coffey4ky.com

Campaign Facebook: Facebook

Campaign Twitter: Twitter
Question 1:
What's your vision for Kentucky? How will the lives of Kentuckians be improved as a result of your time in office? What legislative committees will you request to serve on once elected? 
My vision for Kentucky is that all hard working Kentuckians are able to make a living wage with benefits. Access to affordable quality healthcare for all Kentuckians is a right each should have as a citizen of our Commonwealth. Education is the foundation for positive change. It is important to fully fund public education and pensions of educators so we can continue to draw the brightest and best into the teaching field.            No Kentuckian should be without clean drinking water, but sadly we see too many places in our state that do not have accessibility to clean drinking water or wastewater treatment that is up to date. These improvements must be made to protect the health and welfare of our citizens.            I would like to serve on the Education and Health and Family Services committees.
© 2021 Kentuckians For The Commonwealth