Kentucky House District 56
Democrat Lamar Allen and Republican Daniel Fister are running for the District 56 House seat, which covers Woodford County and portions of Fayette and Franklin counties. Incumbent Democrat Joe Graviss is running for the state senate instead of seeking re-election.
Thanks to Allen for responding to KFTC's candidate survey.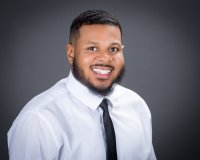 Political party: Democrat
Campaign website: http://www.lamarforky.com

Campaign Facebook: Facebook

Campaign Twitter: Twitter
Question 1:
What's your vision for Kentucky? How will the lives of Kentuckians be improved as a result of your time in office? What legislative committees will you request to serve on once elected? 
A highly developed education system increases the potential of every Kentuckian. Every child in our state has the right to a high quality education that transforms their family and community. Kentuckians should expect expanded healthcare options with caps on life-saving medication. Like teachers, the Kentucky Labor Unions should never feel under attack, as they have been critical to our state's success and are pivotal to its future. My time in office will bring sensible policies that benefit the working class and strengthen our disenfranchised rural and urban communities. As a teacher, I've dedicated my life to working with our most vulnerable children and families. I understand the urgency needed to keep our generational promise ensuring our children have a better future. Kentuckians will have a relentless fighter for education, blue collar workers, and health care in Frankfort.
© 2021 Kentuckians For The Commonwealth