Kentucky House District 68
In House District 68, Democrat Nancy Bardgett is challenging incumbent Republican Joseph Fischer.
The district covers a part of Campbell County.
Thanks to Bardgett for responding to KFTC's candidate survey.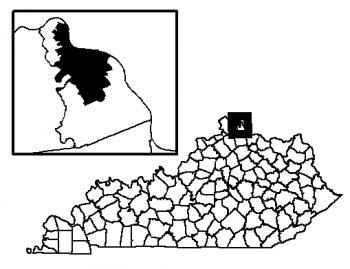 Political party: Democrat
Campaign website: https://www.bardgettforky.com

Campaign Facebook: Facebook

Campaign Twitter: Twitter
Question 1:
What's your vision for Kentucky? How will the lives of Kentuckians be improved as a result of your time in office? What legislative committees will you request to serve on once elected? 
I believe access to good public schools, affordable health care, and jobs that pay a living wage are the building blocks of a thriving community. Thriving communities support strong local economies. If we invest in our people, then we create and maintain a class of consumers who keep money flowing through Kentucky's economy and will support our schools, our small businesses, and our infrastructure. On the other hand, if we continue to favor corporations who bring us only low paying jobs and put money back in the pockets of out-of-state shareholders, and if we continue to use legislation to sow divisiveness and create restrictions, we are limiting our opportunities. I would love to serve on the Education, Health and Family Services, and Economic Development and Workforce Committees.
© 2021 Kentuckians For The Commonwealth