Kentucky House District 8
Democrat Pam Dossett is challenging Republican incumbent Walker Wood Thomas for the House District 8 seat.
District 8 includes parts of Christian and Trigg counties.
Thanks to Dossett for responding to the KFTC candidate survey.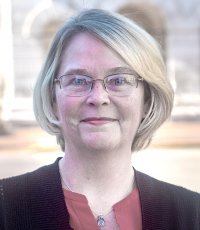 Political party: Democrat
Campaign website: http://www.pamforky.com

Campaign Facebook: Facebook

Campaign Twitter: Twitter
Question 1:
What's your vision for Kentucky? How will the lives of Kentuckians be improved as a result of your time in office? What legislative committees will you request to serve on once elected? 
My vision for Kentucky is that the citizens of this Commonwealth will have access to an excellent public education for their children, access to affordable, quality healthcare, and a strong state economy so that they can work and be able to support their families. I would like to serve on the Education committee, and the Primary & Secondary Education and Workforce committee.
© 2021 Kentuckians For The Commonwealth