Kentucky House District 84
Democrat Kenneth Hall is challenging Republican incumbent Chris Fugate for the House District 84 seat.
The district includes Perry and part of Harlan County.
Thanks to Hall for responding to KFTC's candidate survey.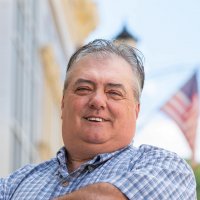 Political party: Democrat
Campaign website: http://Kennethforky.com

Campaign Facebook: Facebook

Question 1:
What's your vision for Kentucky? How will the lives of Kentuckians be improved as a result of your time in office? What legislative committees will you request to serve on once elected? 
I want to see Ky move forward with the legalization of Medical Marijuana and Gaming. This will be the way to stabilize our budget and the state pension.This will improve our economy and raise the minimum wage which will help stabilize. I'm willing to serve on any of the committees That I can help.
© 2021 Kentuckians For The Commonwealth