Kentucky House District 99
Democrat William "Bill" Redwine is challenging Republican incumbent Richard White for the House District 99 seat.
The district covers Elliott, Lewis and Rowan counties.
Thanks to Redwine for responding to the KFTC candidate survey.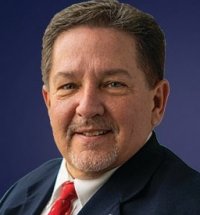 Political party: Democrat
Campaign website: http://www.billredwine.com

Campaign Facebook: Facebook

Campaign Twitter: Twitter
Question 1:
What's your vision for Kentucky? How will the lives of Kentuckians be improved as a result of your time in office? What legislative committees will you request to serve on once elected? 
My vision is to expand and develop the educational and economic resources of the Commonwealth. Education has long been underfunded and overlooked as to the importance and value for developing our economy. Better wages for the working men and women should be the top priority of all.
© 2021 Kentuckians For The Commonwealth