Kentucky Senate District 17
Democrat Jason Stroude is challebging Republican incumbent Damon Thayer for the Senate District 17 seat.
The district includes Grant, Scott and part of Kenton counties.
Thanks to Stroude for responding to the KFTC candidate survey.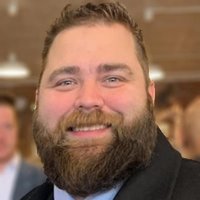 Political party: Democrat
Campaign website: https://www.strouded17.com

Campaign Facebook: Facebook

Campaign Twitter: Twitter
Question 1:
What's your vision for Kentucky? How will the lives of Kentuckians be improved as a result of your time in office? What legislative committees will you request to serve on once elected? 
I envision a Kentucky where every citizen has an equal opportunity to thrive. It is important to me that we enact legislation that helps to break the cycle of generational poverty that affects far too many in our state. The lives of Kentuckians will be improved as a result of me taking office as the next state senator for District 17 because my focus and fight are centered on the things that most impact the daily lives of the majority of people, and I will always place the basic needs of Kentucky's citizens first.
© 2021 Kentuckians For The Commonwealth