Lexington Council District 8
Christian Motley is challenging incumbent Fred V. Brown for the Urban County Council District 8 seat. Thank to Motley for completing the KFTC candidate survey.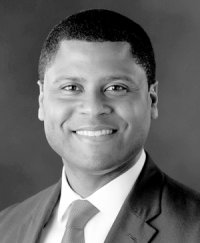 Political party: Nonpartisan
Campaign website: http://christianmotley.com

Campaign Facebook: Facebook

Campaign Twitter: Twitter
Question 1:
What do you think are some of the most pressing issues facing Lexington in 2020? What is your vision for Lexington, and how will the lives of Lexingtonians be improved as a result of your time in office?
I'm running for city council because I love my community, and I believe that the path to a stronger Lexington begins in our neighborhoods. We have the incredible opportunity to make our city a place where every child succeeds, every family thrives, and everyone knows they belong.
            This is a critical time for Lexington and cities around the country. State and local revenues have been devastated by the economic slowdown caused by COVID, neighborhoods and schools have been destabilized for youth and families, and local leaders are faced with the challenge of repairing the breach between law enforcement and community.
            If Lexington is to be all that it should, we must have new leadership prepared to lead an equitable recovery that invests in youth, grows opportunity, and builds stronger communities.
© 2021 Kentuckians For The Commonwealth