Christian Motley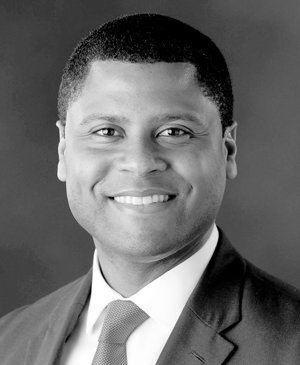 Campaign Twitter account:
Question 1:
What do you think are some of the most pressing issues facing Lexington in 2020? What is your vision for Lexington, and how will the lives of Lexingtonians be improved as a result of your time in office?
I'm running for city council because I love my community, and I believe that the path to a stronger Lexington begins in our neighborhoods. We have the incredible opportunity to make our city a place where every child succeeds, every family thrives, and everyone knows they belong.
            This is a critical time for Lexington and cities around the country. State and local revenues have been devastated by the economic slowdown caused by COVID, neighborhoods and schools have been destabilized for youth and families, and local leaders are faced with the challenge of repairing the breach between law enforcement and community.
            If Lexington is to be all that it should, we must have new leadership prepared to lead an equitable recovery that invests in youth, grows opportunity, and builds stronger communities.
Question 2:
What is your plan for increasing access to safe, equitable, affordable housing, building homeownership and financial equity, and ensuring long term residents are not displaced from neighborhoods undergoing redevelopment? What is your position on tenants' rights ordinances and halting evictions, rent, and mortgages during periods of high levels of unemployment such as the current COVID-19 pandemic?
The urgency to stabilize the economy and safely begin school this month can not be separated from the need to support over 200,000 renters in Kentucky facing eviction. Congress should reinvest the $600 federal boost to unemployment insurance. Governor Beshear needs more time to clear the UI backlog, and local authorities like LFUCG Community and Resident Services, Community Action Council, and others coordinating services through the "COVID-19 Renter Help Program" should identify target populations at risk of eviction immediately.
            In a 2017 report from the Lexington Fair Housing Council Report, Locked Out, they raised housing instability as a key issue. They stated that as many as 19% of renters could be evicted in an average year, and those who experience eviction are 11-22% more likely to also experience job loss. This is an economic issue, and some of the highest eviction areas include pockets in my district. We must continue to invest in the affordable housing trust fund, mitigate displacement from rent increases, and focus on economic empowerment strategies for current residents.
Question 3:
Kentuckians from across the state are coming together to say Black Lives Matter and to demand that all Kentuckians can move through our communities without fearing for our lives or our loved ones. What is the role of the Urban County Council in opposing white supremacy, addressing racial inequality and supporting racial justice for Black people, Indigenous people, and all people of color in our state? Please tell us about at least one policy initiative you would propose or support as a Urban County Council member to address racial and systemic inequalities.
Following the tragic deaths of Breonna Taylor and George Floyd, we are again faced with the failure of the generations-long struggle to achieve fairness and equality in the fundamental systems that drive our communities. Leaders have an opportunity to step up with policies that advance results that will be felt in every neighborhood.
            I support many of the recommendations laid out by Lexington faith leaders earlier this summer, which included putting an end to no-knock warrants, establishing a citizen review council for community accountability for law enforcement, and the expansion of the use of body cameras for officers. I support these measures, and am glad that council has taken steps toward funding additional cameras. The Kentucky State Legislature should pass "Breonna's Law" at the state level, which would end the practice of no-knock warrants statewide and allow Lexington to stand up a local citizen review board.
Question 4:
In recent years, elected leaders in the Kentucky legislature have been pushing for more proactive cooperation with federal immigration agencies, including U.S. Immigration and Customs Enforcement. What is the role of local city councilors in this conversation about protecting undocumented immigrants in Kentucky?
I oppose the use of Lexington law enforcement personnel or facilities as an extension of federal immigration agencies. I believe in an inclusive, progressive vision of our city, and can not be complicit in inhumane immigration policies that have destabilized communities and separated families in lieu of federal action to provide comprehensive immigration reform.
Question 5:
The science on climate change is more robust than ever, and many agree that we are in a critical moment for the future of our planet. What has you concerned about climate change? What will you do as a city councilor to minimize Lexington's carbon footprint?
In 2018, Lexington Herald-Leader reported that Kentucky was ranked 48th nationally for environmental quality. We must do the work to reduce Lexington's carbon footprint. I have already been a part of this effort as a member of the Lextran board of directors where we have worked to increase the number of electric buses in our fleet. I believe that we should go farther, and, as council member, I would call on Lextran to set a goal of 50% electric buses in our fleet by 2030. Additionally, I would support proposals to incentivize construction projects with LEED certification and promote the city's "Green Check" program to support local businesses and organizations with tools and practices to be more sustainable.
Question 6:
How would you include constituents in your district and across Lexington in the development of the annual budget? What area(s) of the budget would you prioritize funding? What revenue increases would you propose to meet our city's future budget needs?
The budget is one of the most important responsibilities of a council member. A responsible council member also does the work to engage residents with intentionality to properly reflect district priorities. CivicLex has piloted a powerful model for engagement over the last two city budgets with tools that demystify the process, encourage conversation, and elevate priorities. I would use much of what we have learned from them to engage and mobilize residents to be a part of the process.
            Prior to COVID, there was discussion of the expected revenue gap and the need to diversify revenue sources. Given the new focus on rebuilding in a post-COVID world, my priority is to stabilize neighborhoods, reduce unemployment, and increase wages.
Question 7:
Important meetings in the local government are often held during hours when many working folks are at work or unavailable. What specific initiatives would you enact to make local government more accessible to those who may not have the time or resources to participate?
In the age of COVID, remote options have allowed for greater access, but the truth is that council meetings should not be the only time that residents see their council member working. I have learned from residents in my district that many do not know our current member, do not receive regular updates or convene in person in the district more than once in a given year. I would work to increase the accessibility with residents by developing strategies to meet all of these needs, and promote remote hours spent at locations within the district, in public spaces, easily accessible via Lextran.
Question 8:
What will you do to provide support for individuals and families who will not receive COVID-19 stimulus payments, including people who are undocumented and young adults who were listed as dependents on their parents/guardians' 2019 tax filings? What are your plans to address the disproportionate economic and health impacts of the pandemic on poor people and communities of color?
We know that people of color have been disproportionately impacted by the spread of COVID, that's why I have been supportive of our increased testing capacity, particularly at BCTC, Walgreens, and the city's Mobile Neighborhood Testing Program, which has made visits at Consolidated Baptist Church and the Tates Creek campus in the 8th district. I will continue to promote testing programs in my monthly newsletter to reach more diverse communities. Through these testing strategies and other efforts to align resources around basic needs, like housing stabilization and food security, the city's CARES funding can be spent to help close disparities that exist, particularly for residents who are undocumented or otherwise ineligible to for forms of direct relief, such as the stimulus payments.
Question 9:
What is your plan for ensuring that long term residents are not displaced from neighborhoods that are undergoing redevelopment? What is your position on Tenants' Rights ordinances that seek to protect renters from unjust evictions? Please explain.
I believe Lexington should be a place where everyone knows they belong, no matter their race, background, or circumstance. Gentrification and low wealth neighborhoods are a direct result of decades-old housing policy that excluded and isolated communities and concentrated poverty. In spite of this woeful history, vibrant historic communities developed, and long-term residents have an interest in aging in place. We should explore innovative tax policy for long term homeowners in key neighborhoods, incentivize new multi-family unit projects that have both market and rent-controlled units, and promote a vision that recognizes our ability to revitalize neighborhoods without displacing families and the histories that have enriched our community. Additionally, as we work toward an equitable recovery that stabilizes neighborhoods, schools and the economy in the face of this public health crisis, we must remember that stable housing – particularly for renters – is critical. We must continue the moratorium on evictions, and Congress has to act to ensure families are not left homeless during a global pandemic.
Question 10:
Substandard conditions in our jails and detention centers disproportionately impact Black and Latinx Kentuckians. Do you support ending cash bail and investing in alternatives to incarceration and detention? Why or why not? What is the role of the Urban County Council to enact these types of policies?
Kentucky is among the states with the highest incarcerated population, and nearly double the national average when it comes to children with parents who have been incarcerated. As we consider how we might begin to drive down these numbers, one place with broad consensus as a place to start is cash bail. – No one should be jailed simply because they are poor. Thousands of inmates, held pretrial for nonviolent offenses and often on low bail amounts, serve long stints; sometimes while others on more serious charges are able to pay and leave. It is overcrowding our jails, causing job loss, and disproportionately impacting low-income residents. We should end cash bail.
            As council member, my priority would be to draw from a career working to reduce youth contact with the justice system and improving the ecosystem that supports youth and families. We have to work across LFUCG and with community partners to build an all-in cradle to career strategy that promotes access to early care and education, reduces recidivism and closes mentorship gaps, and invests in summer enrichment and job training.
© 2021 Kentuckians For The Commonwealth