Jessica Mohler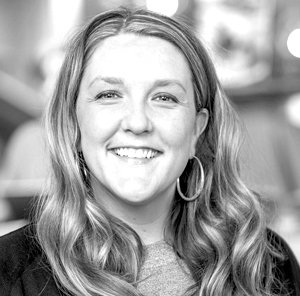 Question 1:
What do you think are some of the most pressing issues facing Lexington in 2020? What is your vision for Lexington, and how will the lives of Lexingtonians be improved as a result of your time in office?
The pandemic has only compounded a long-pressing issue of our city: the economic insecurity of our residents and businesses. One of the most pressing issues specific to the 3rd District – which encompasses campus, downtown, and several desirable historic neighborhoods, and has a dire need for increased affordable housing – is growth. Ensuring that our city's inevitable growth happens in a way that is both SMART and EQUITABLE will help guide all of my decisions as a councilmember. As the racial inequalities, wealth gaps, and economic segregation of our schools and school districts continue to widen in Lexington, I will always prioritize working to make sure ALL of our city's population is served.
My vision for Lexington centers on a vibrant and unified city that offers amenities for residents of every income level and zip code – not one that devotes an overabundance of resources toward increasing profit margins and quality of life for a select few. "Urban revival" shouldn't come at the expense of pushing current neighbors out, and growth is only sustainable when it's done with an equitable framework in mind. These principles are integral to me and will guide my decisions on council.
Question 2:
What is your plan for increasing access to safe, equitable, affordable housing, building homeownership and financial equity, and ensuring long term residents are not displaced from neighborhoods undergoing redevelopment? What is your position on tenants' rights ordinances and halting evictions, rent, and mortgages during periods of high levels of unemployment such as the current COVID-19 pandemic?
Safe, adequate and affordable housing is a cornerstone of a just and equitable community, and locally it is in a state of crisis. Lexington's low-wage workers and working families do not make enough to afford the cost of living.
I believe fully funding the Affordable Housing Fund is a necessary component of an equitable framework. I support impactful use of our city's vacant land to secure long-term housing solutions, as stated in the city's 2018 Comprehensive Plan. This plan lays down the framework for growth, and as a councilmember, I will prioritize implementing it with equitable policies, and identifying methods that ensure our city's growth is self-sustaining, accessible to all, and considerate of neighborhood identity and culture.
Even before COVID-19, we were dealing with an eviction epidemic. Most families spend more than half their income on mortgage, rent, and utilities. Because of the devastating economic impacts of COVID-19, households with children are the most likely to lose income, inevitably causing evictions to skyrocket, and leaving young families homeless. Securing protections for tenants and advancing city policies that provide direct aid and support to renters and homeowners who are facing displacement, eviction or foreclosure are among my top priorities.
Question 3:
Kentuckians from across the state are coming together to say Black Lives Matter and to demand that all Kentuckians can move through our communities without fearing for our lives or our loved ones. What is the role of the Urban County Council in opposing white supremacy, addressing racial inequality and supporting racial justice for Black people, Indigenous people, and all people of color in our state? Please tell us about at least one policy initiative you would propose or support as a Urban County Council member to address racial and systemic inequalities.
Racial injustice has been the seminal issue of our country since its inception. I will always listen to and follow the lead of those most directly impacted by racial inequality.
 City Council sets the tone for how welcoming and inclusive Lexington is, and I am committed to fully understanding – and rebutting – our government's continuing role in facilitating race-based inequality. One way I will reflect this value as a councilmember is to support the demands by the NAACP and Lexington Black faith leaders that Lexington aim for 15% minority representation in its city's contracts. Less than 1% of the city's contracts were awarded to Black businesses in 2020.
I also support drafting a city ordinance declaring racism a public health crisis, that acknowledges the mental and financial threat racism causes for BIPOC, and that solidifies our commitment to understanding how racism affects communities. Further, I'd like to see the current task force on Racial Justice and Equality become a permanent government department with a direct revenue stream. This department would develop and track equity-related metrics, so we can better understand which departments and policies are failing our BIPOC and how we can better combat systemic inequalities. BLACK LIVES MATTER.
Question 4:
In recent years, elected leaders in the Kentucky legislature have been pushing for more proactive cooperation with federal immigration agencies, including U.S. Immigration and Customs Enforcement. What is the role of local city councilors in this conversation about protecting undocumented immigrants in Kentucky?
The role of the local city Council is to ensure a safe environment. To that end, LFUCG should prohibit police officers from arresting anyone solely because of their civil immigration status. Likewise, we need to ensure that victims of/witnesses to a crime can feel safe coming forward.
I would continue our membership in the Welcoming America Network, which provides access to government leaders across the nation who are creating immigrant-friendly, welcoming communities wherein leaders share ideas, goals, and successes.
I would promote public service announcements that have welcoming messages of inclusion to help build economic and social collaboration between newcomers and longtime residents.
Question 5:
The science on climate change is more robust than ever, and many agree that we are in a critical moment for the future of our planet. What has you concerned about climate change? What will you do as a city councilor to minimize Lexington's carbon footprint?
As the mother of two young children, I am concerned about the world we will leave them. Humans as a whole need to move away from energy sources that produce carbon dioxide and other greenhouse gases as soon as possible.
Until we can turn our city into a 100% renewable energy city (which should absolutely be our goal), I will support small investments in solar hot water, solar window tinting, and green roof technology – steps that will go a long way toward reducing the city government's own carbon footprint, while providing a blueprint for businesses and residences in the 3rd District to follow suit.
I would continue to expand the urban forest until we reach a 40% canopy. Every person deserves to have access to green space and I would like to identify parcels of city property and work with private owners to create pocket parks throughout Lexington.
I would pursue more "people-first" designs by envisioning streets as public spaces that everybody – cyclists, pedestrians, drivers alike – has a right to use safely. I would support new Lextran initiatives to diversify its fleet of vehicles, enticing drivers to leave their cars at home and attract new potential passengers.
Question 6:
How would you include constituents in your district and across Lexington in the development of the annual budget? What area(s) of the budget would you prioritize funding? What revenue increases would you propose to meet our city's future budget needs?
I believe the more unified we are as a city, the more resilient and vibrant Lexington will be.
I will prioritize funding nonprofits and community organizations that serve the communities that are often left behind in our city's budget. Having the direct input of those organizations regarding the needs and services most requested from their communities will help identify and fill the gaps in government services.
The Lexington city budget is developed by the Mayor and her budget department, and then set by the Council. This year's budget highlighted the issue of having the majority of City revenue coming from one source – payroll taxes. This is a great opportunity to restructure revenue and spending priorities. Because the state must pass an enabling statute for cities' revenue streams to change, I will strongly advocate state legislators to help restructure the taxation system so that cities can make good choices for their own citizens and with the help of their citizens.
Compassionate leadership and informed decision making will drive any strategies, as I seek to fulfill one of the two charges of a councilmember: to ratify a budget for the Fayette Urban County Government that serves ALL of its people.
Question 7:
Important meetings in the local government are often held during hours when many working folks are at work or unavailable. What specific initiatives would you enact to make local government more accessible to those who may not have the time or resources to participate?
I know firsthand how difficult work and family obligations make it for everyday people to play an active role with civic engagement. The government and its functionality should be easy to understand and access, but that's not always the case. I work full-time during the day and have two young children whom my husband and I want to spend our free time with. It's difficult to make it to Council sessions and even more difficult to attend committee meetings .
First, I will advocate to have all city websites meet Web Content Accessibility Guidelines, which make data easier to consume for people with disabilities and more accessible on more devices. Second, I will work to create a model for a citizen participatory budget, which would produce a more equitable distribution of public dollars and resources. Third, I would make it a priority to identify and fund organizations like CivicLex, which hold councilmembers accountable and prioritize transparency over closed-door politics.
Lastly, and most importantly, I will prioritize listening to my constituents. As your councilmember, I work for YOU – I will never forget that.
Question 8:
What will you do to provide support for individuals and families who will not receive COVID-19 stimulus payments, including people who are undocumented and young adults who were listed as dependents on their parents/guardians' 2019 tax filings? What are your plans to address the disproportionate economic and health impacts of the pandemic on poor people and communities of color?
As Kentucky and LFUCG respond to the repercussions of COVID-19, we NEED guidance and support from Washington, and direct financial support and expanded employment protections for workers to reduce long-term impact.
I will work diligently to provide protections for our vulnerable communities, such as allocating emergency funds for rent abatement and rent assistance. Freezing evictions and utility shut-off, and addressing housing conditions that do not allow for safe shelter-in-place, are in the interest of public safety. The more people without access to permanent housing, the more our entire community is at risk. I would also advocate continuing to apply for disaster relief funds, which can include extensive provisions for housing and at-risk populations.
Lexington must also ensure information on testing, public health, and relief is available in the languages most commonly spoken by our residents. Close collaboration with organizations such as Kentucky Refugee Ministries, The Carnegie Center, and Neighbors Immigration Clinic, which have trusting relationships with immigrant communities, can help ensure effective messaging. Many families have limitations with wi-fi access, home computers and literacy. Our nonprofits are the trusted experts on the ground with strategies in place to reach communities that may otherwise be cut off or mistrust the government.
Question 9:
What is your plan for ensuring that long term residents are not displaced from neighborhoods that are undergoing redevelopment? What is your position on Tenants' Rights ordinances that seek to protect renters from unjust evictions? Please explain.
Like many of you, I've seen my neighborhood go through immense change in the last decade. I have struggled and celebrated with our great city simultaneously as it has grown.
I've attended meetings of the Task Force on Neighborhoods in Transition and the Mayor's Housing & Gentrification Subcommittee. I believe it's possible to create communities where current residents feel protected while new neighbors feel welcome. I want positive development that works with the neighborhood's vision, not displacement. I would explore options that value our long-term residents, such as freezing property taxes for homeowners in certain situations and rent control strategies as a way to address gentrification-related displacement.
The use of code enforcement to bully our residents, especially our older neighbors, is unacceptable, and I would want to revisit certain code enforcement regulations to ensure they are sensible and equitable. People shouldn't be cited for not having a fresh coat of paint on their house while landlords get away with providing substandard interior living conditions for tenants. I support strengthening more comprehensive tenants' rights and establishing anti-eviction protections that specify conditions for eviction. Tenants and homeowners both need to have clearly written rights that safeguard both their property and their livelihoods.
Question 10:
Substandard conditions in our jails and detention centers disproportionately impact Black and Latinx Kentuckians. Do you support ending cash bail and investing in alternatives to incarceration and detention? Why or why not? What is the role of the Urban County Council to enact these types of policies?
I recognize there should be a way to release most criminals from jail while awaiting a fair and just trial, given appropriate safeguards for community safety. While the cash bail system is a means to make that happen, unfortunately, the system is regularly unfair in practice and often compounds the disproportionate impact of criminal justice on the poor. At a minimum, the system should be in tune with the economic means of the defendant – too often, it is not.
While there is little that that Council can do to impact the bail decisions of a criminal court, we can and should prioritize local services that provide mental health counseling, rehabilitation, community service, and other opportunities that can ultimately provide judges, prosecutors, and defense attorneys the means to find alternatives to cash-related bonds. Many of the people who get involved with the criminal justice system – a system that disproportionately affects Black and Latinx communities – are dealing with issues such as poverty/income stability, debt, mental health issues, and other challenges. Prioritizing services that address these issues at their root is an essential component of my platform.
© 2021 Kentuckians For The Commonwealth