Whitney Elliott Baxter: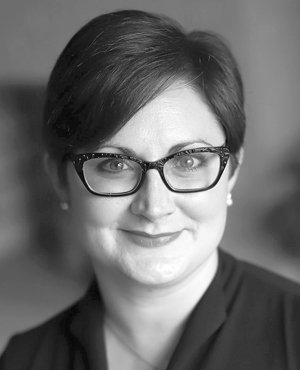 Question 1:
What do you think are some of the most pressing issues facing Lexington in 2020? What is your vision for Lexington, and how will the lives of Lexingtonians be improved as a result of your time in office?
I think there are quite a few issues we are facing currently. Most importantly, in this particular season, is economic stability and racial equality and justice. Other important issues include preparing for our future growth as it relates to infill and redevelopment, traffic control and public safety. My vision for Lexington is to build on our rich history and invest in our future so our children and grandchildren have an even better city to call home. Because I am a concernend citizen and mother and not a politician, I hope to bring a fresh perspective and new ideas to the city. We cannot make important changes for our future with the same people making the same decisions as they have in the past.
Question 2:
What is your plan for increasing access to safe, equitable, affordable housing, building homeownership and financial equity, and ensuring long term residents are not displaced from neighborhoods undergoing redevelopment? What is your position on tenants' rights ordinances and halting evictions, rent, and mortgages during periods of high levels of unemployment such as the current COVID-19 pandemic?
Affordable and equitable housing is a huge issue in Lexington. As a Realtor, I see every day how hardworking men and women are unable to purchase homes because of the lack of affordable housing inventory. Continuing to fund the Affordable Housing Fund should be of utmost importance. We should incentivize developers and landlords that provide housing to varying income levels. We must increase our affordable housing inventory before we can begin to educate our community. Hosting home buyer seminars will help people understand the process and developing partnerships with lenders will help develop necessary programs to appeal to a larger community of potential homeowners. I will work to bridge the gap between those needing housing and those supplying the housing. I feel that during high levels of unemployment restricting evictions is important when it involves those that are affected. The last thing a person needs when facing unemployment due to the pandemic, is worrying about where they will live as well. However, I also know that the property owners will most likely still have to pay their bills, so it is necessary to work with their tenants to develop a plan of repayment that works for all parties involved.
Question 3:
Kentuckians from across the state are coming together to say Black Lives Matter and to demand that all Kentuckians can move through our communities without fearing for our lives or our loved ones. What is the role of the Urban County Council in opposing white supremacy, addressing racial inequality and supporting racial justice for Black people, Indigenous people, and all people of color in our state? Please tell us about at least one policy initiative you would propose or support as a Urban County Council member to address racial and systemic inequalities.
LFUCG must take a stand against racial inequality in Lexington and I very proud of the first steps we have taken to date. For Lexington to prosper, we must create a community where ALL feel included and safe. I fully support the development of the Commission for Racial Justice and Inequality and I look forward to the opportunity to join the conversation. We need to work hard to bring together people of all races and ethnicities to discuss policy changes in our city and develop long term initiatives. I also think we need to focus on keeping good talent in Lexington. When elected I would prioritize developing mentorship and leadership programs to groom a diverse class of upcoming leaders. From my discussions, I have learned that many people of different races and ethnicities don't feel like they can be involved in certain occupations or civic positions because they don't see anyone like them being represented.
Question 4:
In recent years, elected leaders in the Kentucky legislature have been pushing for more proactive cooperation with federal immigration agencies, including U.S. Immigration and Customs Enforcement. What is the role of local city councilors in this conversation about protecting undocumented immigrants in Kentucky?
I believe local city officials should not play a role in immigration matters other than upholding the law. This is a federal issue that should be handled on the federal level alone.
Question 5:
The science on climate change is more robust than ever, and many agree that we are in a critical moment for the future of our planet. What has you concerned about climate change? What will you do as a city councilor to minimize Lexington's carbon footprint?
I agree that the time is now to consider the health of our planet. Our level of concern needs to go from making changes that may someday help the Earth, to what can we do right now to help immediately. We must maintain our recycling centers and educate the public on what are appropriate recyclables so our centers can remain open. We also need to address traffic in our city and improve our public transit system to cut down on emissions. As a council member, I will work to make sure environmental concerns stay at the forefront of all decisions we make.
Question 6:
How would you include constituents in your district and across Lexington in the development of the annual budget? What area(s) of the budget would you prioritize funding? What revenue increases would you propose to meet our city's future budget needs?
Including Lexingtonians in all conversations is very important. Not nearly enough citizens are involved or educated on how decisions are made and it's because they don't know where to start. Bringing government into our communities via neighborhood association meetings and community educational forums would provide those interested, a place to be heard. As far as budget priorities, public safety and essential services are most important. Before we consider revenue increases, we first must plan and spend our tax-payer's hard-earned money in the most efficient and responsible way possible.
Question 7:
Important meetings in the local government are often held during hours when many working folks are at work or unavailable. What specific initiatives would you enact to make local government more accessible to those who may not have the time or resources to participate?
Accessibility, transparency, and education are among the top reasons I wanted to run for office. I felt like I could never be as involved in the community as I wanted to be because I worked full time. I think it's time we bring the government to the people instead of asking the people to come to the government. I want to make sure that people feel their voice is being heard and I will do that in a few ways. I would host community education forums that would bring residents and local officials together to discuss concerns and proposed measures to address concerns. I would also have office hours in the community where people can meet with me to discuss their concerns directly. Most importantly, I want to let citizens know what issues are currently being discussed and give recaps of each council meeting in my weekly newsletter. There are few people that have an hour or longer to watch full meetings especially when they are unaware of what is even being discussed. My goal is to meet the community where they are.
Question 8:
What will you do to provide support for individuals and families who will not receive COVID-19 stimulus payments, including people who are undocumented and young adults who were listed as dependents on their parents/guardians' 2019 tax filings? What are your plans to address the disproportionate economic and health impacts of the pandemic on poor people and communities of color?
As terrible as the COVID-19 pandemic has been for all of us, it has done one positive thing. It has unmasked the inequities of our community and country. Because of this revealing time, we now know what we must work to improve upon. Addressing the disproportionate economic and health impacts should include spreading the word about expanded food bank services, providing unused space like hotel rooms for people to quarantine, and advocating for the equitable distribution of future vaccines and treatments.
Question 9:
What is your plan for ensuring that long term residents are not displaced from neighborhoods that are undergoing redevelopment? What is your position on Tenants' Rights ordinances that seek to protect renters from unjust evictions? Please explain.
Gentrification and redevelopment are on everyone's mind and many see it as a problem in specific areas of Lexington. Redevelopment does not have to equal displacement. Gentrification can mean community involvement and investment in areas that need revitalization. We should work to bridge the gap between long term residents and developers to ensure community history is not lost and that affordable housing is included in planning. We must shut down unjust evictions and protect the interests of those long-term residents.
Question 10:
Substandard conditions in our jails and detention centers disproportionately impact Black and Latinx Kentuckians. Do you support ending cash bail and investing in alternatives to incarceration and detention? Why or why not? What is the role of the Urban County Council to enact these types of policies?
One of the founding principles of this country is that we are innocent until proven guilty. Unfortunately, for many they are guilty until bail is paid. There is no reason that due process should go out the window and people be imprisoned before a conviction just because they cannot afford to pay bail. Nor should those that can pay bail regain their freedom simply because they have the funds to do so. Our tax dollars should not be spent detaining those that have not yet been convicted of a crime, unless that individual would be a further danger to society. I am not in support of completely wiping out cash bail, I am in support of reforming the cash bail system and looking into alternatives to incarceration and detention. While the Urban County Council can make suggestions, we think will positively impact our community, policy changes such as this will have to made on the state level.
© 2021 Kentuckians For The Commonwealth