Willy Fogle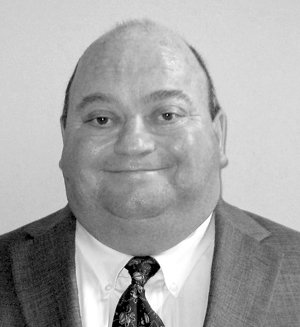 Campaign Twitter account:
Question 1:
What do you think are some of the most pressing issues facing Lexington in 2020? What is your vision for Lexington, and how will the lives of Lexingtonians be improved as a result of your time in office?
Public safety is my top priority for all Lexington residents. Everyone should feel and be safe where they live work and play. Affordable housing, smart growth, traffic, the City budget, and funding social services are also important. My previous Council experience will enable me to hit the ground running on day one. My vision is one where all citizens have an equal voice and equal representation at City Hall.
Question 2:
What is your plan for increasing access to safe, equitable, affordable housing, building homeownership and financial equity, and ensuring long term residents are not displaced from neighborhoods undergoing redevelopment? What is your position on tenants' rights ordinances and halting evictions, rent, and mortgages during periods of high levels of unemployment such as the current COVID-19 pandemic?
These are all worthy topics for further exploration by the next City Council. However, the City's power is limited in some cases and therefore it will be important for the Council to work with the administration to set priorities and develop a broad-based strategy for addressing each individual issue. Citizen involvement and adequate funding will be key to success in dealing with these crucial issues.
Question 3:
Kentuckians from across the state are coming together to say Black Lives Matter and to demand that all Kentuckians can move through our communities without fearing for our lives or our loved ones. What is the role of the Urban County Council in opposing white supremacy, addressing racial inequality and supporting racial justice for Black people, Indigenous people, and all people of color in our state? Please tell us about at least one policy initiative you would propose or support as a Urban County Council member to address racial and systemic inequalities.
I believe in equal rights, equal treatment, and equal opportunity for all. The city must not discriminate against anyone nor permit discrimination to occur in Lexington. The Council must ensure that legislation, policies and procedures are fair for all. I applaud Mayor Gorton's current Commission for Racial Justice & Equality and its ongoing mission.
Question 4:
In recent years, elected leaders in the Kentucky legislature have been pushing for more proactive cooperation with federal immigration agencies, including U.S. Immigration and Customs Enforcement. What is the role of local city councilors in this conversation about protecting undocumented immigrants in Kentucky?
Realistically, the City Council has very little to no say-so in the operation of state or federal agencies. The Council can however can make its voice heard by passing resolutions expressing that voice. Each individual Councilmember is also free to individually lobby state and federal representatives.
Question 5:
The science on climate change is more robust than ever, and many agree that we are in a critical moment for the future of our planet. What has you concerned about climate change? What will you do as a city councilor to minimize Lexington's carbon footprint?
Climate warming is real. We need to do what we can so future generations can be better off than ours. We need to make sure any new buildings, autos and equipment the city purchases is as energy efficient as it can be at a good price. Also encourage the city to encourage employees to car pool or use Lextran if possible. They could purchase Lextran passes or give parking subsidies to employees who car pool.
Question 6:
How would you include constituents in your district and across Lexington in the development of the annual budget? What area(s) of the budget would you prioritize funding? What revenue increases would you propose to meet our city's future budget needs?
I would send out information to all my neighborhoods and anyone I had e-mails for and also ask for their input. I would set up a 9th District Meeting for anyone that wanted to speak on the budget. I would make sure the fundamentals of Local Government were met first, such as Public Safety, Solid Waste and Storm and Sanitary Sewers. Then I would continue to fund the PDR program which preserves what makes Lexington special. I would also look for new ways the city could help draw companies to locate here and get more bang for our buck. Unfortunately, the city currently has very few options for new revenue due to state laws. We need to try harder to get state laws changed so we can at least consider some sort of local sales tax like smaller cities in Kentucky have. If we could just have the right to consider this, it would be a big win. We also got to make sure that operations that have dedicated taxes that are not general fund dollars are used first in those departments like solid waste and sewer. If we do that we will have more general fund dollars to use elsewhere.
Question 7:
Important meetings in the local government are often held during hours when many working folks are at work or unavailable. What specific initiatives would you enact to make local government more accessible to those who may not have the time or resources to participate?
I would try to make accommodations on meeting times when possible. But when it is not possible or economically feasible I would encourage people to send in their thoughts so they can be heard on issues that concern them.
Question 8:
What will you do to provide support for individuals and families who will not receive COVID-19 stimulus payments, including people who are undocumented and young adults who were listed as dependents on their parents/guardians' 2019 tax filings? What are your plans to address the disproportionate economic and health impacts of the pandemic on poor people and communities of color?
I support ensuring that our citizens have an adequate safety net through family and food services, aging and disability services, youth services, community and resident services. This can be accomplished in a collaborative effort with the existing network of local non-profit organizations and human services agencies.
Question 9:
What is your plan for ensuring that long term residents are not displaced from neighborhoods that are undergoing redevelopment? What is your position on Tenants' Rights ordinances that seek to protect renters from unjust evictions? Please explain.
I fully support Lexington's Task Force on Neighborhoods in Transition. The missions is to identify ways to protect vulnerable residents from the consequences of neighborhood redevelopment and transformation especially displacement, with an emphasis on preserving the history and the culture of communities. Confusion reigns over Kentucky evictions and I support ensuring renters have clear and correct information regarding the process and a method for protection from an unjust eviction.
Question 10:
Substandard conditions in our jails and detention centers disproportionately impact Black and Latinx Kentuckians. Do you support ending cash bail and investing in alternatives to incarceration and detention? Why or why not? What is the role of the Urban County Council to enact these types of policies?
I am unaware that any substandard conditions presently exist in Lexington's Detention Center. While serving previously on the Council I was open-minded in my approach to issues facing our community and would continue to be so. I welcome community input on any such proposals in order to make an informed decision.
© 2021 Kentuckians For The Commonwealth