Dan Borsch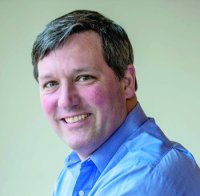 Question 1:
What skills, values, and experiences will you bring to this position? What is your vision for Metro Louisville, and how will the lives of Louisvillians be improved as a result of your time in office?
I am a long time resident of the Highlands and a proud fifth generation Louisvillian. My experience as a small business owner, running several neighborhood restaurants in multiple neighborhoods throughout Louisville including the Burger Boy Diner and Hillcrest Tavern, has shown me what happens when we make real investments in our community. 
As an advocate for a more transparent government I've served in various oversite capacities in Louisville Metro government, including on the Urban Services Oversite Board and the Landbank Authority, ensuring out citdy's residents are receiving the services they deserve.
I also believe my background in Democratic politics, including as campaign manager for Congressman John Yarmuth's first campaign and Vice President of the Louisville Metro Democratic Club, has taught me the importance of cooperation and coalition building that are too rare in our city's government.
My hope is by serving on Metro Council I could be part of a new group of voices who think ahead, prepare for the very real challenges we face and help place our community in a better position to succeed. 
Question 2:
What initiatives will you support to decrease the use of deadly force by law enforcement officers, particularly in communities of color? What is your position on an independent civilian review of any police shooting resulting in a death? What other resources should Metro Council provide to improve public safety in your district and across Louisville?
An armed citizenry Interacting with an armed police force makes it practically impossible to eliminate officer involve shootings, including those that result in death. However, through increased training and increased accountability we can help ensure that the use of firearms is always the last resort. This includes increasing civilian review of officer involved shootings and emphasizing de-escalation training at every level of our police force. Additionally, body cam use should not only be continued but expanded.
Question 3:
Jail overcrowding is a huge issue in Louisville, and one that disproportionately impacts Black Louisvillians. What role do you think that ending cash bail and supporting alternatives to incarceration can play in addressing this issue?
Jail overcrowding is a direct result of the systemic criminalization of poverty that has taken over much of our criminal justice system. A cash bail system, which allows those with money to leave jail while those without means must remain, is undemocratic, inherently biased and also leads to the families, careers and lives of innocent people being destroyed. Our cash bail system should be radically reformed to help ensure equity, if not out-right eliminated.
Additionally, we need to bring much needed reform to our probation and parole system which places far too many back into jail on technical violations which provide no real threat to our community. 
Question 4:
How would you include constituents in your district and across Louisville in the development of the annual Metro Louisville budget? What area(s) of the budget would you prioritize funding? What revenue increases would you propose to meet our city's future budget needs?
Metro Council members must seek out the public and solicit their input into the city's budget - not the other way around. By increasing community access through meetings, surveys, input from community organizations, I'll work with other members of the Metro Council to craft a budget that not only meets the needs of our community but also reflects their priorities. 
Question 5:
What are the main impacts of the global climate crisis in your community and what would you do to address the public health effects of this crisis on people in your district? 
Our current infrastructure is not prepared to meet the needs of an impending global climate crisis. For communities like Louisville in the Ohio River Valley the most serious risk are floods increasing, in both number and severity, as well as the results of these floods such as the permanent loss of neighborhoods and an increase in mosquito-borne diseases. Louisville needs to immediately start long-term strategic planning for "when" this occurs and stop preparing for "if" this occurs. Preparing communities for short term consequences of increased flooding, much like we have weekly tornado drills, needs being at once. I received a BS degree from the University of Michigan School of Natural Resources and Environment and that background has given me a deep understanding of the challenges we face as the climate changes. 
Question 6:
What is your plan for increasing access to safe, affordable housing and ensuring that long term residents are not displaced from neighborhoods that are undergoing redevelopment? What is your position on tenant's rights ordinances such as the proposed Clean Hands housing ordinance? Please explain. 
Like a number of cities across the country, Infill housing and vertical growth are what will propel the growth of our city over the next 20 years. As the communities of Metro 8 consider projects such as multi-unit construction and retrofitting exsisting structures to multi-family housing we must insist on the inclusion of affordable housing. Additionally, we need to make certain that when developers, who will fight the inclusion of low-income housing at every turn, have a clearer definition of "affordable." "Affordable housing" is to often code for "discounted yet expensive housing" and is instead truly attainable to the working families of Louisville.  
I do not and would not support measure to allow housing discrimination to those involved in the criminal justice system.
Question 7:
What are your plans to create and expand support and resources toward our immigrant population, undocumented or otherwise?
Louisville has taken so very important and successful steps in helping make our community more welcoming to new neighbors from around the globe. For instance, the city's Office of Globalization has done and admirable job of assisting new residents with programs like the Louisville Welcome Academy. However, as a community we have a long way to go in ensuring that foreign-born Louisvillians aren't just welcomed but given real opportunities to succeed. I would do everything possible to work with Louisville Metro, existing non-profits, faith centers and cultural communities to ensure we're meeting the needs of all our neighbors. The restaurant industry is dependent on immigrants and greatly enhanced by immigrant entrepreneurs, with my background in the industry I have first-hand experience with the struggles some immigrants have establishing new lives in our community. 
Undocumented residents of Louisville, Kentucky and out nation are increasingly being used by the political far right as the pollical scapegoat to every perceived societal ill. I will not be a complicit voice in allowing the most vulnerable among our community to be exploited, denied services, medical care or any other resource that should be afforded a human being.
© 2021 Kentuckians For The Commonwealth