David Rowlette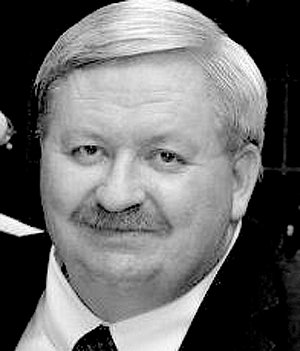 Question 1:
What is your vision for Berea? How will the lives of the people in our community be improved as a result of your time in office?
Given our location on a major North/South Interstate, Berea will continue to grow with or without a plan. I prefer to plan and develop our infrastructure accordingly. At this time, we are expanding our watersheds that will permit residential, commercial and industrial expansion for years to come. We also need to address the escalating drug problems that are at the root of most problems throughout our community.
      As a community leader and an active member of the Berea City Council, I will continue to be fiscally conservative providing budgets including the programs and services that will allow our citizens / community to prosper.
Question 2:
There is still no state law expressly prohibiting discrimination based on sexual orientation and gender identity. While the Supreme Court ruled Title VII's sex discrimination protections apply to LGBTQ+ people (Lesbian, Gay, Bisexual, Transgender, Questioning, and Queer) in the workplace, housing and public accommodations protections do not exist for LGBTQ+ Kentuckians at the state or federal level. Many neighboring cities have passed a Human Rights Ordinance that includes these protections for LGBTQ+, often referred to as Fairness Ordinances. Do you support the passage of a Fairness Ordinance in Berea? Why or Why not?
Without seeing the specific language of any ordinance, I cannot support it. Assuming that it is the same as was proposed in 2014, I would vote no. The issue was dealt with in 2014 and voted down 5 to 3 by the city council and I do not believe the community support has changed in the last 6 years.
Question 3:
Many people are moving to Berea for new opportunities, and as our community grows, we need to work to make sure that housing opportunities fit the needs of everyone who calls our city home. These housing needs are especially pressing in the current pandemic crisis, which is causing many people to fall behind on their rent and will likely increase the need for affordable housing, rental assistance, and services and support for people who lose their housing. What do you believe the city can and should do to make sure we have safe, fair, and affordable housing in Berea?
Our local builders and developers are very responsive to local housing needs driven by supply and demand. However, we have become a community of haves and have nots with the poverty level creeping up. In our schools, 50% or more of the students receive free or reduced lunches and we assume that everyone has three meals each day and affordable housing. That just is not the case with many households, which are made up of a single parent or even grandparents raising grandchildren. Be will need to work closely with the Berea Housing Authority to make sure we meet the needs of tose individuals needing public housing.
Question 4:
What is the role of the Berea City Council in opposing white supremacy, addressing racial inequality and supporting racial justice for Black people, Indigenous people, Latinx people, immigrants, those who are undocumented, and all people of color in our city? Please identify at least two policy initiatives you would propose while in office to address racial and systemic inequalities.
First, as citizens, we need to learn to respect our law enforcement professionals and obey the existing laws. Secondly, most of us do not see color when looking at our fellow citizens, especially if they are obeying the law and serve as a contributing member of society. The city can continue to serve as a role model in hiring and employment practices locally.
Question 5:
In June, the Berea City Council approved a city budget for 2021 which reduced funding for the Berea Human Rights Commission to $500. Do you support restoring full funding for the Human Rights Commission?  What other specific ways do you plan to support the work of the Human Rights Commission?
In a challenging financial year with COVID 19 making it almost impossible to project incoming revenue, tough decisions were made based on expenditures from previous years for the Human Rights Commission and staffing of various departments. Please note that a social services coordinator position was added in the police department to better serve those seeking help through the Human Rights Commission. The Human Rights Commission, like other departments of city government, will be evaluated based on performance. Their role is education to our community's employers, landlords, public housing and public accommodation.
Question 6:
In 2015, Berea included the Berea Energy Costs Savings Plan (BECS) in the city's comprehensive plan. The plan estimates potential savings of $639 per household per year. However, a majority of the plan's energy savings recommendations have yet to be implemented (street light upgrades, utility peak load reduction, distributed energy feasibility, solar farm leasing program expansion, etc.). If elected, what will you do to implement the BECS recommendations?
Government moves at a surprisingly slow pace and I am confident that these recommendations have been evaluated based on their return on investment and will be implemented as staff and budgets permit.
Question 7:
We are currently experiencing a global pandemic, which has brought up a need for social distancing, more effective utilization of public space, and mask mandates both locally and statewide. How will you work with the local health department and other entities to encourage compliance with state mask and social distancing mandates? What actions should our city and members of the city council take to slow the spread of this disease in our community?  How would you evaluate the city's response to COVID-19?  Have you been involved in responding to the virus?  If so, please explain?
Our mayor, city administrator and the city council have done a great job of partnering with other local and state agencies to help our residents. We just need to embrace the recommendations as best we can and minimize the spread of the virus. The city has done a GREAT job!
      I have tried to spread timely information as a community resource person.
© 2021 Kentuckians For The Commonwealth