Emily LaDouceur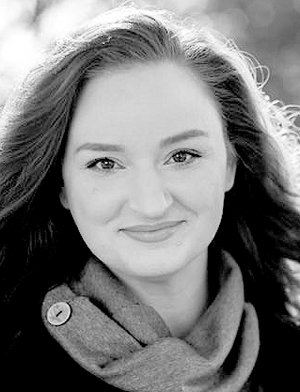 Campaign Twitter account:
Question 1:
What is your vision for Berea? How will the lives of the people in our community be improved as a result of your time in office?
I envision a beloved community, thriving and vibrant for all who live here. Every day, I engage in the community and do my best to provide an example of leadership and sound decision-making for our city. I want to see our council work together to build a stronger Berea, building on our rich history and fostering public-private partnerships in ways we've never seen before.
Question 2:
There is still no state law expressly prohibiting discrimination based on sexual orientation and gender identity. While the Supreme Court ruled Title VII's sex discrimination protections apply to LGBTQ+ people (Lesbian, Gay, Bisexual, Transgender, Questioning, and Queer) in the workplace, housing and public accommodations protections do not exist for LGBTQ+ Kentuckians at the state or federal level. Many neighboring cities have passed a Human Rights Ordinance that includes these protections for LGBTQ+, often referred to as Fairness Ordinances. Do you support the passage of a Fairness Ordinance in Berea? Why or Why not?
Yes. Berea is long overdue a Fairness Ordinance. All should be protected from discrimination.
Question 3:
Many people are moving to Berea for new opportunities, and as our community grows, we need to work to make sure that housing opportunities fit the needs of everyone who calls our city home. These housing needs are especially pressing in the current pandemic crisis, which is causing many people to fall behind on their rent and will likely increase the need for affordable housing, rental assistance, and services and support for people who lose their housing. What do you believe the city can and should do to make sure we have safe, fair, and affordable housing in Berea?
We could start by passing an ordinance that enforces the Uniform Residential and Landlord Tenant Act in our city. We must find ways to make our planning and zoning efforts attractive to potential builders to diversify the housing options available in Berea. We simply do not have enough to meet the demands as it is now. Also, our local government MUST do more to support ongoing services and non-profits that address issues of poverty, homelessness, and advocacy of various kinds.
Question 4:
What is the role of the Berea City Council in opposing white supremacy, addressing racial inequality and supporting racial justice for Black people, Indigenous people, Latinx people, immigrants, those who are undocumented, and all people of color in our city? Please identify at least two policy initiatives you would propose while in office to address racial and systemic inequalities.
I would support the stewardship of our resources and align with a sanctuary city effort by not deploying our local law enforcement for federal ICE raids/efforts. And while I would like to provide another policy initiative, I find that the most effective ways I try to address systemic inequities is to elevate those issues as they come up in every day legislation and do my best to root out biases that others on council might not see.
Question 5:
In June, the Berea City Council approved a city budget for 2021 which reduced funding for the Berea Human Rights Commission to $500. Do you support restoring full funding for the Human Rights Commission?  What other specific ways do you plan to support the work of the Human Rights Commission?
Absolutely, I do. I have been diligently advocating for the commission since I began on the council. With re-funding, I believe the commission needs to be provided with better leadership and guidance from people who have
Question 6:
In 2015, Berea included the Berea Energy Costs Savings Plan (BECS) in the city's comprehensive plan. The plan estimates potential savings of $639 per household per year. However, a majority of the plan's energy savings recommendations have yet to be implemented (street light upgrades, utility peak load reduction, distributed energy feasibility, solar farm leasing program expansion, etc.). If elected, what will you do to implement the BECS recommendations?
Implementing any part of the comprehensive plan will take the entire council and administration. I would start with the mayor and city administrator, then possible work with the Public Works committee to explore our options.
Question 7:
We are currently experiencing a global pandemic, which has brought up a need for social distancing, more effective utilization of public space, and mask mandates both locally and statewide. How will you work with the local health department and other entities to encourage compliance with state mask and social distancing mandates? What actions should our city and members of the city council take to slow the spread of this disease in our community?  How would you evaluate the city's response to COVID-19?  Have you been involved in responding to the virus?  If so, please explain?
I am part of a task force called #TeamBerea that has provided resources and support to the community, including information from our local health department. Early on, I proposed to our administration that an executive order placing a moratorium on evictions, utilities cutoffs, and allocating funds in our budget to provide small business grants. The first two were done, the last has not and that has had an impact on our local businesses. Our city has failed to provide meaninful aid to any local entity outside of itself and its own operating costs during this pandemic and that has been disappointing. We should have had a city-wide mask mandate long ago.
            I have been involved in responding to the virus in a few ways. I did raise money for the Team Kentucky Fund that is intended to provide aid to families who have suffered financially during the pandemic. I picked up a shift at our local Food Bank when a call for volunteers was made. And I continue to research ways that our local government can assist families during these tough times. We truly are all in this together.
© 2021 Kentuckians For The Commonwealth