Shane Barton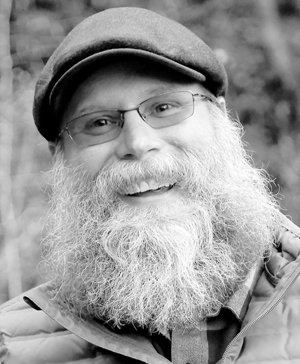 Question 1:
What is your vision for Berea? How will the lives of the people in our community be improved as a result of your time in office?
My vision for Berea is underpinned by the belief that our individual complexity, overall diversity and varying perspectives are foundational to deriving the solutions to our toughest challenges. My vision is predicated on the fact that we deserve informed leadership committed (and frankly excited) to lead with love, courage and grace. My vision for Berea is borne out of the belief and practice that ownership matters – not only in terms of local businesses but also in terms of cultivating civic pride and resiliency. My vision for Berea is to become a beacon of local wealth creation because we chose to invest in our people and places.
            If elected I am committed to illuminating and improving the processes and opportunities for residents to get involved and engaged in the issues that matter to them. I am committed to cultivating civic pride by championing community leadership opportunities. I see a pathway for public involvement in civic affairs that moves beyond simple participation but rather prioritizes amplifying resident leadership and ultimate ownership. I believe in Berea and the good will and faith of Bereans to create the innovative solutions to our current and future challenges.
Question 2:
There is still no state law expressly prohibiting discrimination based on sexual orientation and gender identity. While the Supreme Court ruled Title VII's sex discrimination protections apply to LGBTQ+ people (Lesbian, Gay, Bisexual, Transgender, Questioning, and Queer) in the workplace, housing and public accommodations protections do not exist for LGBTQ+ Kentuckians at the state or federal level. Many neighboring cities have passed a Human Rights Ordinance that includes these protections for LGBTQ+, often referred to as Fairness Ordinances. Do you support the passage of a Fairness Ordinance in Berea? Why or Why not?
Yes. I support the passage of what is typically known as a Fairness Ordinance in Kentucky. Considering the June 15th, 2020 Supreme Court issued opinion affirming that LGBTQ+ people are in fact protected in regards to employment, I think we're long overdue for this ordinance. This court decision will have a profound impact on LGBTQ+ rights nationwide. Considering this affirmation by the highest court in the land only a completely unreasonable person would affirm otherwise. Any reasonable person understands that it makes sense to extend these same protections to housing and accommodations here in Berea by virtue of ordinance.
            Not only is it the righteous thing to do but it would reaffirm Berea's future is most certainly rooted in our historic legacy valuing all persons equally. As we continue to position ourselves as a hospitable community for current residents, potential visitors and business investors this affirmation of acceptance would pay dividends in defining us as a community open to new ideas and others. It is past time for non cis gendered Bereans to feel welcomed and protected.
Question 3:
Many people are moving to Berea for new opportunities, and as our community grows, we need to work to make sure that housing opportunities fit the needs of everyone who calls our city home. These housing needs are especially pressing in the current pandemic crisis, which is causing many people to fall behind on their rent and will likely increase the need for affordable housing, rental assistance, and services and support for people who lose their housing. What do you believe the city can and should do to make sure we have safe, fair, and affordable housing in Berea?
Housing availability and pricing are consistently the critiques I hear most often from young professionals & families, students, and other Bereans on fixed incomes hoping to find rentals or purchase their first homes here. The lack of available units and the growing cost burden of housing coupled with the economic impacts of the pandemic makes affordable housing even more pressing.
            There is not one individual solution. It will take a coordinated effort involving city leaders championing and engaging broadly with local residents and stakeholders to cultivate a comprehensive approach ensuring diverse and affordable housing opportunities are prioritized.
            There are a number of strategies we could consider; inclusionary zoning, allowing accessory dwellings, removing any existing parking minimums, updating building codes to support the rehab of older buildings, incentives/tax breaks for developers committed to providing diverse and affordable housing as well as new funding models (or create philanthropic funds) to increase the capital pool available for these investments. Also important is shifting development patterns to offer smaller residences, in denser development patterns closer to our amenities like the growing trail & multi use paths. It will be critical that new developments also prioritize walkability, shared outdoor spaces and protecting our rural landscapes.
Question 4:
What is the role of the Berea City Council in opposing white supremacy, addressing racial inequality and supporting racial justice for Black people, Indigenous people, Latinx people, immigrants, those who are undocumented, and all people of color in our city? Please identify at least two policy initiatives you would propose while in office to address racial and systemic inequalities.
I understand our future relies on leadership valuing diversity. I'm committed to building support across diversities, and leverage resources collaboratively to achieve citywide prosperity. I'll always aim to amplify a more complete, diverse, and nuanced Berea story. Building a foundation representing equity and promoting a culture of diversity & inclusion is a long process requiring ongoing learning and improvement.
            In addition to diversity & inclusion training for all city employees I plan to champion efforts aimed at increasing citizen participation, leadership and ownership in government and community activities allowing for more Bereans to get involved in our future.
            I advocate declaring 'Berea Ain't No Place for Hate" and offering a pledge to all businesses, houses of worship, civic groups, and nonprofits interested in declaring affirmations to being anti hate.
            I will champion a citizen's leadership program for residents and businesses to develop community leadership skills amplifying the capacity of our aspiring but often over looked residents. Better prepared leaders make better participants on boards, commissions, and city council.
            I advocate for a targeted business enterprise program to ensure small, minority and women business enterprises are afforded the maximum feasible opportunity to compete for contracting and procurement opportunities within the city.
Question 5:
In June, the Berea City Council approved a city budget for 2021 which reduced funding for the Berea Human Rights Commission to $500. Do you support restoring full funding for the Human Rights Commission?  What other specific ways do you plan to support the work of the Human Rights Commission?
I think now more than ever the BHRC is important. When public comment was first allowed on the proposed budget the first comment and question poised was by me asking about the lack of funds allocated to the BHRC. I was concerned to see their budget line zeroed out at that time and perhaps even more disappointed with the token $500 offered through the budget revision process.
            Now would be a great opportunity for the BHRC to demonstrate its value to its critics. While I support restoring funding I also think it is time to seek funds elsewhere with external partners who are values aligned with BHRC.
            It's also time to demonstrate undeniable value with documented positive outcomes to help those in opposition understand both the value and importance of its existence. Currently the BHRC has no defined course for enforcement but is well positioned to build capacity around the issues at the root of infringements to our human rights. The BHRC is an appropriate entity to lift up the stories and contributions in Berea by non cis gendered or nonwhite residents while also bringing attention and providing resources to address the current needs of Bereans.
Question 6:
In 2015, Berea included the Berea Energy Costs Savings Plan (BECS) in the city's comprehensive plan. The plan estimates potential savings of $639 per household per year. However, a majority of the plan's energy savings recommendations have yet to be implemented (street light upgrades, utility peak load reduction, distributed energy feasibility, solar farm leasing program expansion, etc.). If elected, what will you do to implement the BECS recommendations?
I would first note that the comprehensive plan is currently undergoing a revision process as we approach our November election. I think many would agree that overall, the process has been informed utilizing very limited public engagement and may not have provided the appropriates spaces and processes to allow Bereans to develop solutions to our future development challenges.
            Considering the BECS was developed with a thirty-year vision there are a number of recommendations that call for relatively longer implementation timelines. I share this not as an excuse but to offer an affirmation. There is still time.
            If elected I will champion, provide my experience, skills and abilities to efforts included in the BECS that have transformational impacts beyond energy savings. On-bill financing availability for residential and business weatherization, energy efficiency retrofits, and even customer oriented residential solar installations create equity and helps build wealth. I will continue to advocate for an ongoing business retention and expansion program that includes energy outreach.
            In terms of future planning solutions, I advocate for the development of compact land uses coupled with increased multi modal transit options including both pedestrian & bike improvements with programming to promote non-auto transit options and community safety.
Question 7:
We are currently experiencing a global pandemic, which has brought up a need for social distancing, more effective utilization of public space, and mask mandates both locally and statewide. How will you work with the local health department and other entities to encourage compliance with state mask and social distancing mandates? What actions should our city and members of the city council take to slow the spread of this disease in our community?  How would you evaluate the city's response to COVID-19?  Have you been involved in responding to the virus?  If so, please explain?
I've been directly involved in responding to the virus as part of my day job per se. I recently coordinated various elements of a collaborative, multiple partner, regional response addressing the financial needs of impacted local businesses. The Eastern Kentucky Downtown Business Stimulus Fund provided 153 grants (from $600 to $3000) totaling $385,400 to business owners in 23 counties representing restaurants, retail, entertainment, personal services, and others active in their community's broader downtown and tourism ecosystems. The 153 businesses that received grants represent $26,938,141 in gross sales and over 700 jobs.
            It is critical that Health Departments now have enforcement actions available and should be encouraged to use them. Local leaders should model informed behaviors demonstrating a basic appreciation for science. We must be willing to make the slightest of sacrifices for the greater good.
            It is time to consider how we value things differently now because of the pandemic and reprioritize their importance. We need more investments in flexible outdoor spaces, prioritization of our multiuse paths & trails and an effective shop local campaign. Additionally, we should consider creating a local philanthropic fund to help build capital to make these investments and be prepared for future needs.
© 2021 Kentuckians For The Commonwealth