Vincent O. Gwin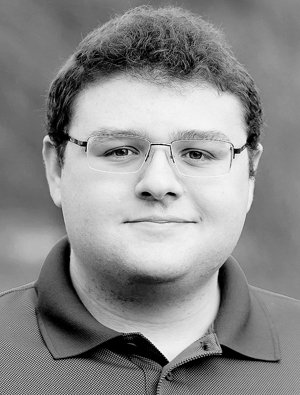 Campaign Twitter account:
Question 1:
What is your vision for Berea? How will the lives of the people in our community be improved as a result of your time in office?
My vision for Berea is one in which Berea embraces the future rather than stay in the past as some would like to see. In my opinion, if we stay where we are or go back, we lose out on business opportunities to Richmond or other communities that embrace change and move forward. While anyone can say they will do something to accomplish campaign promises it is very different once you are in a position to vote on those issues. In all honesty, I can't say how the lives of Bereans will improve if I am elected, however, I can say that I will listen to anyone that has an opinion on an issue no matter their position as I feel in its current state the City Council is unwilling to listen to anyone if they disagree with the sitting council member.
Question 2:
There is still no state law expressly prohibiting discrimination based on sexual orientation and gender identity. While the Supreme Court ruled Title VII's sex discrimination protections apply to LGBTQ+ people (Lesbian, Gay, Bisexual, Transgender, Questioning, and Queer) in the workplace, housing and public accommodations protections do not exist for LGBTQ+ Kentuckians at the state or federal level. Many neighboring cities have passed a Human Rights Ordinance that includes these protections for LGBTQ+, often referred to as Fairness Ordinances. Do you support the passage of a Fairness Ordinance in Berea? Why or Why not?
Yes, but I would want to see one that was crafted in Berea by Bereans, not the rubber-stamped version that has gone around the state. However, as I have stated in another questionnaire the city could face issues with the enforcement of an ordinance such as this. While extremely unlikely a "Fairness Ordinance" would be much more likely to offer protections if it were law, state or federal, and not simply an ordinance.
Question 3:
Many people are moving to Berea for new opportunities, and as our community grows, we need to work to make sure that housing opportunities fit the needs of everyone who calls our city home. These housing needs are especially pressing in the current pandemic crisis, which is causing many people to fall behind on their rent and will likely increase the need for affordable housing, rental assistance, and services and support for people who lose their housing. What do you believe the city can and should do to make sure we have safe, fair, and affordable housing in Berea?
The city can do some to help those affected but there is still more that would need to be done. Berea operates on approximately $12 million a year so there is nothing the city can do to issue direct rental or mortgage assistance this is more a HUD area. A moratorium on evictions is already in place from the Governor, however, the owners of rental properties if local residents themselves must still make mortgage payments and other expenses, so this issue is an extremely slippery slope of what is the city's responsibility and where does the State and Federal Government's responsibility begin. Berea can look into attracting developers of affordable apartments similar to what Lexington recently opened. However, as I have said with Berea's budget of around $12 million there is little that the city can do directly.
Question 4:
What is the role of the Berea City Council in opposing white supremacy, addressing racial inequality and supporting racial justice for Black people, Indigenous people, Latinx people, immigrants, those who are undocumented, and all people of color in our city? Please identify at least two policy initiatives you would propose while in office to address racial and systemic inequalities.
It is the job of the City Government of Berea to ensure that all citizens are heard, represented, and free from discrimination, therefore it is paramount that the Council is at the forefront in opposing any form of racism. I cannot present any policy initiatives as I have never and likely will never face racism. I can say this though if there is any person of color that is willing and open to sharing their ideas for policies or any incidents of racial discrimination let me know as I am ready to listen to those that have been discriminated against to form and subsequently pass meaningful changes to protect those that have been and are being harmed by racism.
Question 5:
In June, the Berea City Council approved a city budget for 2021 which reduced funding for the Berea Human Rights Commission to $500. Do you support restoring full funding for the Human Rights Commission?  What other specific ways do you plan to support the work of the Human Rights Commission?
I have answered a similar question in another questionnaire, and I will give a similar answer. If the city can fund Berea Municipal Utilities depreciation of approximately $2.5 million a year the city can afford to reinstate the small budget of the BHRC.
Question 6:
In 2015, Berea included the Berea Energy Costs Savings Plan (BECS) in the city's comprehensive plan. The plan estimates potential savings of $639 per household per year. However, a majority of the plan's energy savings recommendations have yet to be implemented (street light upgrades, utility peak load reduction, distributed energy feasibility, solar farm leasing program expansion, etc.). If elected, what will you do to implement the BECS recommendations?
When I was developing my platform for this race two things that I believe would benefit Bereans was upgrading streetlights and red lights and doubling the Berea Municipal Utilities Solar Field, I did not know that these two policy issues had already been proposed 5 years prior until I read this question. While I have seen that most red lights in the city appear to have been updated to LED modules there are still plenty of streetlights that have yet to be updated to their LED counterparts. From what I have seen streetlights are being updated reactively and I would work to have them updated proactively as LED lights offer many benefits that outweigh the initial cost to purchase them. I would also work to ensure that the Solar Field is doubled in a reasonable time frame while ensuring that the city isn't burdened by an initial large balloon payment, it would take several years but I believe the city could get it done. I believe in an entirely renewable energy future for the world and everything has to start somewhere and why not Berea.
Question 7:
We are currently experiencing a global pandemic, which has brought up a need for social distancing, more effective utilization of public space, and mask mandates both locally and statewide. How will you work with the local health department and other entities to encourage compliance with state mask and social distancing mandates? What actions should our city and members of the city council take to slow the spread of this disease in our community?  How would you evaluate the city's response to COVID-19?  Have you been involved in responding to the virus?  If so, please explain?
First off, I hope that by the time comes for the new Council to be sworn in, regardless of if I am elected, that cases are down significantly or non-existent and therefore we only need to prepare for future outbreaks or Epidemics or Pandemics. However, if cases are still at the level they are at the time of answering these questions I would work with the Mayor to bring together the Berea City Council, Richmond City Commission, and the Madison County Fiscal Court to enact changes that grant more power and autonomy to the Madison County Health Department to ensure that all mandates from the Governor and President and recommendations from the CDC and other Medical Experts are followed and implemented, as in my opinion the Health Department does not possess the necessary authority to ensure meaningful oversight. I would rate the city's COVID-19 response as good. I have not been directly involved in responding to the virus as I am in near-constant contact with a cancer patient and diabetic, I have, however, been supporting local restaurants and businesses as much and as often as I can.
© 2021 Kentuckians For The Commonwealth