Beth Fennell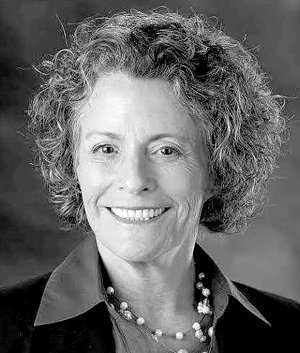 Question 1:
We've seen a lot of focus on making biking and walking safer in northern Kentucky through projects like Vision Zero NKY and community groups like Ride The Cov (with paths in Newport). Unfortunately, due to COVID-19 and budget issues, we are at the same time seeing a decrease in bus routes. What steps can the commission take to promote safe, alternative transportation in northern Kentucky that will lessen traffic issues and provide cost efficient alternatives to driving?
It is my honor to be Newport's OKI Board and Executive Committee representative. All federal transportation dollars for our region go through OKI for project selection and funding. In my time with OKI, millions of federal dollars have flowed to Newport for bike paths, Red Bike installation, improvement or creation of safe sidewalks and other road projects that promote exercise, improve walkability and create safer traffic patterns in all parts of town. Community activists and the City of Newport insisted bike lanes were added to the reconstructed Route 9 project. With funding from OKI, Newport recently opened a pedestrian bridge connecting the floodwall path to Newport on the Levee at the Taylor Southgate Bridge. Although streetcar in Cincinnati is politically hot, an extension to Newport has been considered a logical next step. I've been working with OKI and the citizen driven Northern Kentucky Streetcar Committee, to pursue federal funding for preliminary engineering and other first steps. All of the above promote safe, alternative transportation that lessen traffic issues and provide alternatives to driving.
Question 2:
Some communities and organizations in Northern Kentucky are doing work outside of the criminal justice system to support people returning from home from incarceration – things like ban the box, mediation and restorative justice processes to keep people from incarceration, and investment in social services in the community to help address structural concerns. If elected, what initiatives or policies would you advance in order to support people returning from incarceration?
City of Newport employment requires criminal background checks. The City has actively pursued hiring people with prior convictions on numerous occasions during my tenure on the board.
Question 3:
Newport has provided more affordable housing options than many other communities in northern Kentucky, and yet many of those who are being helped by these programs are concentrated in a handful of neighborhoods leading them to feel segregated from the rest of Newport. Some fear being the next to be relocated due to new city projects, or fear rising rents forcing them to move. Others have faced issues with absentee landlords that make it hard for routine maintenance to be done. If elected, what will you do to make sure we have safe, fair, and affordable housing in Newport?
In partnership with Newport Housing Authority/Neighborhood Foundations and Brighton Center, Newport has been proactive in the creation of affordable housing in all parts of town. Over 30 first time homebuyer single family homes have been built or rehabbed. Construction has started on new single family homes on Ann Street. Numerous affordable housing options have become available for Senior Citizens including Saratoga Place and the conversion of Corpus Christi. Affordable rental housing options are available through rehab of existing properties or construction of new properties. To the best of my knowledge, no one has been relocated in recent years due to city projects. Newport was the first in the region to implement a regulatory rental license ordinance whereby a landlord can lose their rental license for repeated calls to police and/or numerous code violations. Many cities in the region and around the country have contacted Newport to get more information on this tool and our ordinance.
Question 4:
Newport has been an active part in the Riverfront Commons project that seeks to connect the river cities and protect the integrity of local riverbanks, and a few years ago added recycling to curbside pickup for all city residences, making our city a regional leader in sustainability. However, there are additional steps our city can take to save residents money and promote sustainability, including enacting an Energy Performance Assessment District (EPAD). Would you support any policies to promote equitable sustainability, including but not limited to an EPAD district? Why or why not?
The City of Newport passed legislation creating an EPAD, four years ago. We are also looking into funding from the Volkswagen settlement for electric charging stations. .Again in partnership with OKI, we are planning the South Monmouth Street/US 27 Smart Corridor. Technology infrastructure will be placed to promote technology services and business, which will benefit all citizens. I would be open to other legislation promoting equitable sustainability.
Question 5:
Newport residents pride ourselves on being a place where all are welcome. Regardless of where someone is from, what they look like, if or how they worship, whom they love, or the pronouns they use, we want them to make a home here. Recent state and national events, including the killing of Breonna Taylor at the hands of police in Louisville, have made it clear though that Black people do note feel safe or welcome – here or anywhere. What steps does the city need to take to make sure that community concerns about policing policies or hate groups targeting our community are heard and policing policies and practices are changed to prove that Newport believes that Black Lives Matter? What will you do as a City Commissioner to ensure that everyone feels safe and welcome in our city?
Thankfully Newport is not Louisville, with no record or complaint similar to the recent incident in Louisville. Criminal behavior is not rampant in Newport and typically does not require use of force by the police department. Newport Police keep accurate statistics on "use of force"/response to resistance and are constantly observing patterns in officer behavior. Newport Police also conduct constant training covering a variety of topics including diversity awareness and de-escalating potentially flammable situations. The City of Newport has worked with the local NAACP chapter for over 20 years. President Jerome Bowles conducts training for all City of Newport employees as it relates to 'Implicit Bias' and other important issues. President Bowles provides guidance to ensure that we are doing everything we can to better understand and interact with the diverse population in our town. In collaboration with NAACP, Newport has sponsored one of the largest Martin Luther King Jr. annual luncheons in the area, held in Newport at the Syndicate. I would encourage any resident interested in police policy and procedure to apply to Newport's Police Academy which is a multi-week educational experience for residents.
© 2021 Kentuckians For The Commonwealth