Jason Walter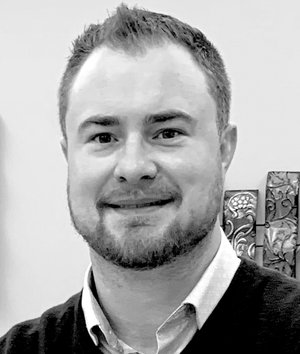 Question 1:
We've seen a lot of focus on making biking and walking safer in northern Kentucky through projects like Vision Zero NKY and community groups like Ride The Cov (with paths in Newport). Unfortunately, due to COVID-19 and budget issues, we are at the same time seeing a decrease in bus routes. What steps can the commission take to promote safe, alternative transportation in northern Kentucky that will lessen traffic issues and provide cost efficient alternatives to driving?
Newport can continue to chase private and public grants that will provide them the ability to install bike lanes. We can also continue to embrace the new forms of transportation. Ride sharing and short term electric vehicle rentals are the future. We should embrace this while dealing with the side affects as they come up. Not fight them.
Question 2:
Some communities and organizations in Northern Kentucky are doing work outside of the criminal justice system to support people returning from home from incarceration – things like ban the box, mediation and restorative justice processes to keep people from incarceration, and investment in social services in the community to help address structural concerns. If elected, what initiatives or policies would you advance in order to support people returning from incarceration?
I would support the city looking into a city wide adoption of "banning the box"
Question 3:
Newport has provided more affordable housing options than many other communities in northern Kentucky, and yet many of those who are being helped by these programs are concentrated in a handful of neighborhoods leading them to feel segregated from the rest of Newport. Some fear being the next to be relocated due to new city projects, or fear rising rents forcing them to move. Others have faced issues with absentee landlords that make it hard for routine maintenance to be done. If elected, what will you do to make sure we have safe, fair, and affordable housing in Newport?
We need to have a neighborhood that works for all levels of income, not just the well off. If landlords are not holding up their end of the bargain then the city inspectors need to step in. Home abandonment continues to be an issue our city faces. We need to find creative ways to encourage investment in our neighborhoods while simultaneously providing housing options for all income levels.
Question 4:
Newport has been an active part in the Riverfront Commons project that seeks to connect the river cities and protect the integrity of local riverbanks, and a few years ago added recycling to curbside pickup for all city residences, making our city a regional leader in sustainability. However, there are additional steps our city can take to save residents money and promote sustainability, including enacting an Energy Performance Assessment District (EPAD). Would you support any policies to promote equitable sustainability, including but not limited to an EPAD district? Why or why not?
An EPAD would provide a great alternative financing tool to investors who are looking at renovating our old homes and businesses. With our housing stock being on the older side, the upfront cost of renovation can be prohibitive if the renovator wants to provide a modest rental price and still recoup their investment. Providing a low cost loan which is spread across 20-30 years allows the renovator to save the up front cost on one of the most expensive parts of home renovations.
Question 5:
Newport residents pride ourselves on being a place where all are welcome. Regardless of where someone is from, what they look like, if or how they worship, whom they love, or the pronouns they use, we want them to make a home here. Recent state and national events, including the killing of Breonna Taylor at the hands of police in Louisville, have made it clear though that Black people do note feel safe or welcome – here or anywhere. What steps does the city need to take to make sure that community concerns about policing policies or hate groups targeting our community are heard and policing policies and practices are changed to prove that Newport believes that Black Lives Matter? What will you do as a City Commissioner to ensure that everyone feels safe and welcome in our city?
I will support directing funding away from militaristic expenditures and towards advanced classroom training that focuses on de-escalation and non lethal personal defense training. Less tanks, more classroom is my official stance.
© 2021 Kentuckians For The Commonwealth