Jerry Peluso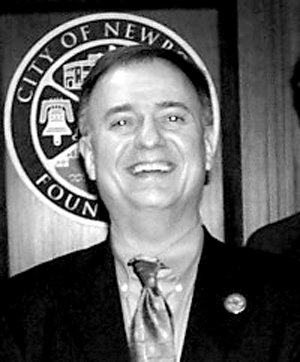 Question 1:
We've seen a lot of focus on making biking and walking safer in northern Kentucky through projects like Vision Zero NKY and community groups like Ride The Cov (with paths in Newport). Unfortunately, due to COVID-19 and budget issues, we are at the same time seeing a decrease in bus routes. What steps can the commission take to promote safe, alternative transportation in northern Kentucky that will lessen traffic issues and provide cost efficient alternatives to driving?
I feel that we have been very proactive in working to make Newport both pedestrian and bicycle friendly. In our comprehensive plan our mission statement includes this as one of our main goals. We have worked with the State and local advocacy groups to provide bike routes both permanent and temporary. We worked with Red Bike to bring bike stations to our City which has been very successful. We also continue to support the installation of bike racks throughout our community. As we move into the future, we continue improvement to Riverfront Commons and are partners on the Purple Bridge. Both of these are heavily used by both by cyclists and pedestrians on a daily basis.
Question 2:
Some communities and organizations in Northern Kentucky are doing work outside of the criminal justice system to support people returning from home from incarceration – things like ban the box, mediation and restorative justice processes to keep people from incarceration, and investment in social services in the community to help address structural concerns. If elected, what initiatives or policies would you advance in order to support people returning from incarceration?
The City of Newport has always maintained a welcoming environment for all people including those who are returning from incarceration.  For example, for years the city has utilized trustees from the detention center to work side-by-side with our public works.  This program allows these individuals to rebuild their confidence and give them job training.  Further, the City is open to, and has in the past, hired individuals with a criminal history.  All people are valuable and the City stands ready to help those in need of a second chance.
Question 3:
Newport has provided more affordable housing options than many other communities in northern Kentucky, and yet many of those who are being helped by these programs are concentrated in a handful of neighborhoods leading them to feel segregated from the rest of Newport. Some fear being the next to be relocated due to new city projects, or fear rising rents forcing them to move. Others have faced issues with absentee landlords that make it hard for routine maintenance to be done. If elected, what will you do to make sure we have safe, fair, and affordable housing in Newport?
As Mayor for the past 12 years, I have appointed housing authority members that have supported high quality, affordable housing to our residents. I also am a member of the housing authority board and serve as an active and supportive member. Our programs have been singled out as fantastic developments throughout the State and at the National level. If re-elected I will continue to support quality housing and continue our efforts to force landlords to comply with applicable housing standards including quality and safety measures that they should be following.
Question 4:
Newport has been an active part in the Riverfront Commons project that seeks to connect the river cities and protect the integrity of local riverbanks, and a few years ago added recycling to curbside pickup for all city residences, making our city a regional leader in sustainability. However, there are additional steps our city can take to save residents money and promote sustainability, including enacting an Energy Performance Assessment District (EPAD). Would you support any policies to promote equitable sustainability, including but not limited to an EPAD district? Why or why not?
My record speaks for itself when it comes to supporting energy efficiency initiatives and will continue if I am re-elected. We adopted an EPAD program several years ago and as mentioned voted to provide City wide recycling. We have also installed LED lighting throughout the City and have worked with DUKE on various programs in support as well as improving awareness of the importance of efficiency and sustainability.
Question 5:
Newport residents pride ourselves on being a place where all are welcome. Regardless of where someone is from, what they look like, if or how they worship, whom they love, or the pronouns they use, we want them to make a home here. Recent state and national events, including the killing of Breonna Taylor at the hands of police in Louisville, have made it clear though that Black people do note feel safe or welcome – here or anywhere. What steps does the city need to take to make sure that community concerns about policing policies or hate groups targeting our community are heard and policing policies and practices are changed to prove that Newport believes that Black Lives Matter? What will you do as a City Commissioner to ensure that everyone feels safe and welcome in our city?
Newport has been a leader in this area for many years and statistics bear this out. Not only in time of tragic events but as a course of fair and equitable governance. Our Police Department incorporated significant changes incorporating restrictions on the use of force, pursuits, choke holds and many other policies. We also track incidents requiring the use of force to verify that our policies are being followed. The Police Department was also an early adopter of body cameras and have went to various training opportunities dealing with bias and related issues. If I am re-elected I will continue to champion such a culture.
© 2021 Kentuckians For The Commonwealth