Ken Rechtin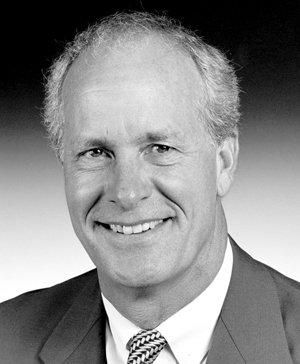 Question 1:
We've seen a lot of focus on making biking and walking safer in northern Kentucky through projects like Vision Zero NKY and community groups like Ride The Cov (with paths in Newport). Unfortunately, due to COVID-19 and budget issues, we are at the same time seeing a decrease in bus routes. What steps can the commission take to promote safe, alternative transportation in northern Kentucky that will lessen traffic issues and provide cost efficient alternatives to driving?
I have always been and will continue to be a supporter of safer, more economical transportation modes which will decrease our carbon footprint. Evidence of this is the bike lane on Route 9.I will continue to advocate for cost effective ways to lessen the impact of "cut through" traffic thereby making our residential streets safer for pedetrians. When the potential for cutting westside bus services was floated by TANK, I attended input sessions and advocated for not only not cutting services but also for expanded services within the urban core of their service area!
Question 2:
Some communities and organizations in Northern Kentucky are doing work outside of the criminal justice system to support people returning from home from incarceration – things like ban the box, mediation and restorative justice processes to keep people from incarceration, and investment in social services in the community to help address structural concerns. If elected, what initiatives or policies would you advance in order to support people returning from incarceration?
Having completed the 40 hour AOC Mediation training program, I advocate for alternative measures to litigation and incarceration. Once an individual has completed their punishment for their crime and "paid back" their victim, opportunities for employment, voting and fully integrating into society should be afforded to them.I will continue to support policies which do just that!
Question 3:
Newport has provided more affordable housing options than many other communities in northern Kentucky, and yet many of those who are being helped by these programs are concentrated in a handful of neighborhoods leading them to feel segregated from the rest of Newport. Some fear being the next to be relocated due to new city projects, or fear rising rents forcing them to move. Others have faced issues with absentee landlords that make it hard for routine maintenance to be done. If elected, what will you do to make sure we have safe, fair, and affordable housing in Newport?
According to the American Community Survey which is based on the census and other publicly reported data, Newport has three census tracts which have poverty rates above 40, 50 and 60%. National studies indicate that strong effective code enforcement coupled with entry level job creation within walking distance to these areas is the most effective solution. The City of Newport's leadership is committed to and continues to pursue such solutions!
Question 4:
Newport has been an active part in the Riverfront Commons project that seeks to connect the river cities and protect the integrity of local riverbanks, and a few years ago added recycling to curbside pickup for all city residences, making our city a regional leader in sustainability. However, there are additional steps our city can take to save residents money and promote sustainability, including enacting an Energy Performance Assessment District (EPAD). Would you support any policies to promote equitable sustainability, including but not limited to an EPAD district? Why or why not?
The City of Newport has created just such a district It may be named differently: PACE!
Question 5:
Newport residents pride ourselves on being a place where all are welcome. Regardless of where someone is from, what they look like, if or how they worship, whom they love, or the pronouns they use, we want them to make a home here. Recent state and national events, including the killing of Breonna Taylor at the hands of police in Louisville, have made it clear though that Black people do note feel safe or welcome – here or anywhere. What steps does the city need to take to make sure that community concerns about policing policies or hate groups targeting our community are heard and policing policies and practices are changed to prove that Newport believes that Black Lives Matter? What will you do as a City Commissioner to ensure that everyone feels safe and welcome in our city?
I believe that black lives matter. My wife and I walked with the Campbell County Public Defenders in a march supporting that effort. I will continue to be a strong supporter of public open transparent policing in Newport.
© 2021 Kentuckians For The Commonwealth