Kentucky House District 5
Democrat Shannon Davis-Roberts and Republican Mary Beth Imes are running for the 5th district House seat. The seat includes all of Calloway County and part of Trigg County.
Republican incumbent Larry Elkins is not seeking re-election.
Thanks to Davis-Roberts for responding to the KFTC candidate survey.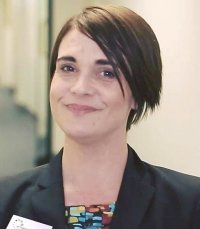 Political party: Democrat
Campaign website: https://robertsforky.org

Campaign Facebook: Facebook

Campaign Twitter: Twitter
Question 1:
What's your vision for Kentucky? How will the lives of Kentuckians be improved as a result of your time in office? What legislative committees will you request to serve on once elected? 
In the next 20 years, sustainable agriculture, processing, & manufacturing will become a necessary condition of commerce and trade. Kentucky can get ahead of this trend and be a leader in sustainable models. We have the natural resources and labor ethic to make this happen. I would request the Tourism and Outdoor Recreation Committee, the Natural Resources and Energy Committee, and the Legislative Research Committee.
© 2021 Kentuckians For The Commonwealth