Kentucky House District 51
Democrat Richard Steele is challenging Republican incumbent John "Bam" Carney for the House District 51 seat.
The district includes Adair and Taylor counties.
Thanks to Steele for responding to the KFTC candidate survey.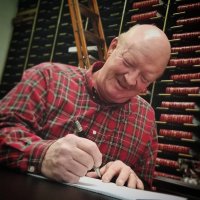 Political party: Democrat
Campaign Facebook: Facebook

Question 1:
What's your vision for Kentucky? How will the lives of Kentuckians be improved as a result of your time in office? What legislative committees will you request to serve on once elected? 
I want to see KY wrestled away from the out-of-state industries that have plagued the state since the 19th century. What started as timber, coal, and gas has moved to private prisons and school testing. Underpaid labor and congressional abuses also need to be addressed. I want to see KY's education and employment opportunities be equal to anywhere in the nation. I want high-speed internet access and healthcare available for every resident. Finally, I want to see continuous improvement in racial equality that will lead to full equality for everyone. My preferred House committees would be Education, Labor and Industry, Natural Resources and Environment, Health and Welfare, or Transportation. The joint committees I prefer are those of Education and Energy.
© 2021 Kentuckians For The Commonwealth