Kentucky House District 65
Democrat incumbent Charles "Buddy" Wheatley is being challenged by Republican J Davis for the House District 65 seat.
The district covers part of Kenton County.
Thanks to Wheatly for responding to the KFTC candidate survey.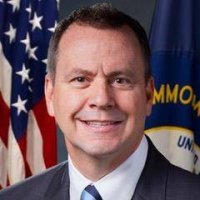 Political party: Democrat
Campaign website: http://buddywheatley.com

Campaign Facebook: Facebook

Question 1:
What's your vision for Kentucky? How will the lives of Kentuckians be improved as a result of your time in office? What legislative committees will you request to serve on once elected? 
I strive to be a voice for an economy that works for all, to lift all communities with jobs, fair taxes, better working conditions, a strong public education system, health care for all, expanded voting rights and access to the polls for longer times and a color blind criminal justice that protects all peoples. I want health care policies that create a healthy, happy Kentucky. As a current state representative I serve on the Public Pension Oversight Board, the Veterans, Military Affairs and Public Protection Committee, the Economic Development and Workforce Investment Committee, and the Licensing and Occupations Committee. I also serve on the House Democratic Task for Criminal Justice and a task force for Voting Rights.
© 2021 Kentuckians For The Commonwealth