Kentucky House District 70
Democrat Craig Miller and Republican William Lee Lawrence are running for the House District 70 seat. Democratic incumbent John Sims Jr. is not running for re-election.
The district includes Bracken, Fleming, Mason and Robertson counties.
Thanks to Miller for responding to the KFTC candidate survey.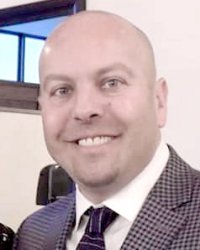 Political party: Democrat
Campaign website: http://www.millerforky.com

Campaign Facebook: Facebook

Question 1:
What's your vision for Kentucky? How will the lives of Kentuckians be improved as a result of your time in office? What legislative committees will you request to serve on once elected? 
I believe I have the unique background of small business development and ownership, local and state government experience, working with elected and non-elected leaders on the local, state, and federal levels, as well as serving many volunteer organizations as a role model for my children and others in our region. I've always been proud as a public servant to recognize that if elected, you are elected to represent 100% of your District, not just one political side or the other. You are serving all communities, in each county, throughout the entire District, as well as making decisions and votes for the good of our Commonwealth. I feel that I will be a Representative for all, not just some, and I believe we need much more of that in Frankfort. I would like to serve on the Economic Development Sub-Committee, Primary and Secondary Education, Local Government, Agriculture, and Transportation committees.
© 2021 Kentuckians For The Commonwealth