U.S. House District 6 - Democratic Primary
The winner of the 6th district Democratic Primary between Daniel Kemph and Josh Hicks will face the winner of the Republican Primary between incumbent Andy Barr, Chuck Eddy and Geoffrey M. "Geoff" Young.
Counties in the 6th Congressional District are: Anderson, Bourbon, Clark, Estill, Fayette, Franklin, Jessamine (part), Madison, Montgomery, Powell, Scott, Woodford, Bath, Fleming, Harrison (part), Menifee, Nicholas, Robertson and Wolfe.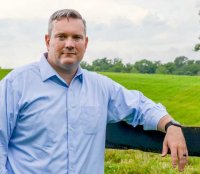 Political party: Democrat
Campaign website: http://www.joshhicksforcongress.com

Campaign Facebook: Facebook

Campaign Twitter: Twitter
Question 1:
What's your vision for Kentucky? How will the lives of Kentuckians be improved as a result of your time in office?
My vision for Kentucky is an egalitarian society with good educational opportunities that begin with preschool education and continue through post-secondary education, to include job training and a well-funded workforce development program. To foster an environment that is attractive for businesses to locate, hire, and retain Kentuckians, and to help develop Kentucky — both rural and urban — into an economy that works for everyone.
© 2021 Kentuckians For The Commonwealth