Program Overview
Friday, April 19   |   Saturday, April 20   |   Sunday, April 21
---
Friday, April 19, 2013
1 pm
Optional pre-conference tours (choose one):
Historic towns of Benham and Lynch (

including stops at Coal Mining Museum and Portal 31 Mine Tour)

Black Mountain Thunder Zipline




Hike in Blanton Forest, an old-growth forest on the side of Pine Mountain

Hike to Bad Branch Falls in Letcher County

Art exhibits in Letcher and Harlan counties

5 – 7 pm
Conference registration, information expo, light snacks at the Harlan Convention Center
Participants are on your own for dinner.
7 – 9 pm
Opening Session at Harlan Convention Center
After coal: Welsh and Appalachian mining communities. Film clips and discussion with guests from Wales about that country's experience with the decline of coal mining in the 1980's. Panelists include: Hywel Francis, a labor historian and current member of British Parliament; Mair Francis, a founder of Dove Workshop, a community development program in Wales; and Appalachian scholars Tom Hansell, Pat Beaver, and Helen Lewis.
---
8 – 9 am
Conference registration, information expo, coffee and breakfast snacks at Harlan Convention Center
9 – 11 am
Perspectives on a Just Transition
Panelists include: Justin Maxson, President of the Mountain Association for Community Economic Development; Sue Tallichet, chairperson of Kentuckians For The Commonwealth; Ivy Brashear, KFTC member and journalist; Gerry Roll, Director of the Foundation for Appalachian Kentucky; Bennie Massey, City Council member from Lynch, KY; Todd Howard, Floyd County farmer and community leader; Anthony Flaccavento, a 2012 Congressional candidate, farmer, and community development practitioner from southwestern Virginia; Joe Uhlein, Director of Labor Network for Sustainability. 
11:15 am – 12:15 pm
Transition Stories
Lessons from communities and regions that have experienced economic transition. Panelists include: Ada Smith, program director at Appalachian Media Institute; Brendan Smith, a former cod-fisherman from Newfoundland, Canada; Anthony Flaccavento, a farmer from Southwestern Virginia; Martin Richards, Executive Director of the Community Farm Alliance; Wahleah Johns, member of Navaho (Dine) tribe and leader in the Black Mesa Water Coalition in Arizona; Noah Enlow, economist working on forest and fisheries issues with EcoTrust in the Pacific Northwest.
12:30 – 1:30 pm
Lunch served at the Harlan Center

1:30 – 3:00 pm
Workshops
Examples of community-based transition efforts

Building a local food economy

Land and stream reclamation


Supporting entrepreneurship

Expanding broadband internet access

Journalists' perspectives on Appalachian transition

 

Workers' perspectives on Appalachian transition

3:30 

– 

5:00 pm
Forum Theater
This session is an opportunity to test and practice honest, hard and constructive conversations about the future of eastern Kentucky and the idea of a just transition. A facilitator will lead us through an interactive method designed to encourage dialogue about tough issues.
5:00 – 6:30 pm
Break and travel to East KY Social Club in Lynch, KY

6:30 pm 
–
 9:30 pm
Dinner and Concert
We'll relocate to the East Kentucky Social Club in Lynch for an evening of great food, music and fellowship. An evening performance will start around 7:30 pm and feature guests Randy Wilson, Anna Roberts-Gevalt, Chris Owen, the Mount Sinai Spirituals, We're Alright Jazz Band, Ashley Long and Donavan Cain, and Brooklyhn Woods.
---
8 – 9 am
Coffee and light breakfast served at Harlan Center
9 – 10:30 am
Workshops
Building local economies through arts and culture

Community planning: creating the future together


Affordable, energy efficient housing

Sustainable forestry

Renewable energy

Funding a just transition in Central Appalachia: options for long-term investment

Youth perspectives on Appalachian transition


10:45 am – 12:00 pm
Closing Session
Reflections from panelists and participants and a discussion of ways to move forward together. We'll also enjoy a presentation of a mural and other artwork created during the conference.
Featured speakers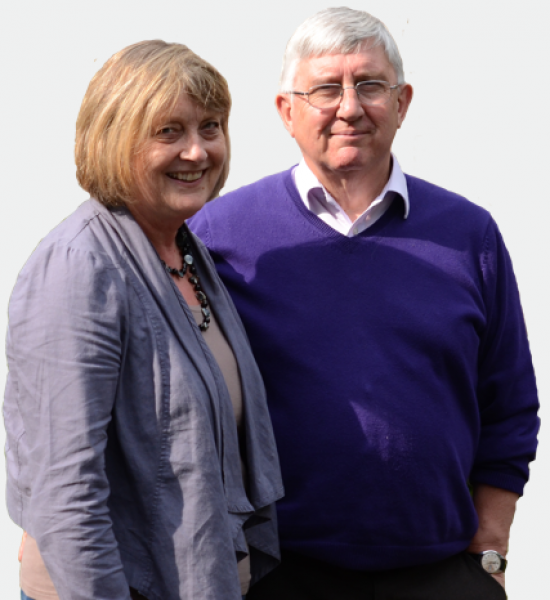 Hywel Francis is Labour Member of Parliament for Aberavon, Wales.  Raised in a coal mining family, Francis is Professor Emeritus at Swansea University where he was the founder of the South Wales Miners' Library (1973), the Valleys Initiative for Adult Education (1987) and the Community University of the Valleys (1993), and a prime mover in the creation of the Richard Burton Archives (2010). (Website)
Mair Francis is president of the DOVE Workshop, a women's training centre in the Dulais valley of Wales. During the 1984-85 miners' strike she was actively involved in the woman's support group for the miners.  Her experiences with the strike led her to found the DOVE workshops.  She has participated in international exchanges with women's organizations from coal mining areas throughout Europe. Mair is currently the Senior Parliamentary Assistant for Hywel Francis.
Join the conversation on Facebook
Follow ABF 2.0 on Twitter
© 2021 Kentuckians For The Commonwealth