Fight against LG&E / KU's plan to raise rates and hurt rooftop solar
Kentuckians deserve clean, affordable energy that works for all of us. We need electricity rates and clean energy programs that help us thrive – not make it harder to get by. But despite multiple raging crises that are hurting communities of color and the elderly the hardest, Kentucky's two largest utilities, Louisville Gas and Electric and Kentucky Utilities now want to raise our rates and rig the rules so only they can benefit from solar energy.
UPDATE: Three virtual public hearings scheduled, April 14, 15 and 20. Learn more.
Here is a link to a recording of a webinar offered on March 4, 2021 about this rate case.
Take action
If you get your energy from LG&E or KU, send a public comment to the Kentucky Public Service Commission by March 15. 
Effective comments are personal. They can be short. It helps to focus on: How would these rate increases affect you and your community?
Send a pre-written comment with just a few easy steps.
or
Email comments to: [email protected]
or
Mail to:
Public Service Commission
Post Office Box 615
Frankfort, Ky. 40602-0615
Include "case number 2020-00350" if you are an LG&E customer or "case number 2020-00349" if you are a KU customer in the subject of your email or at the top of your letter. 
List your full address in your comments.
Then send a copy of your comments to the KY Attorney General, [email protected] or mail it to: Office of Rate Intervention, 700 Capitol Ave., Suite 20, Frankfort, KY 40601.
Describe your personal story and stake in this issue:
Do you or people you love struggle to pay your electric bill while covering other basic needs like food and medicine? 

What will it mean for you if LG&E / KU raise rates even higher?

What steps have you taken, or would you like to take, to reduce your energy bills?

What is the importance of rooftop solar/renewable energy, and how would this unfair rate proposal impact your (or your community's) ability to benefit from it?
1) It's wrong to jack up rates and disconnect fees when so many people are hurting.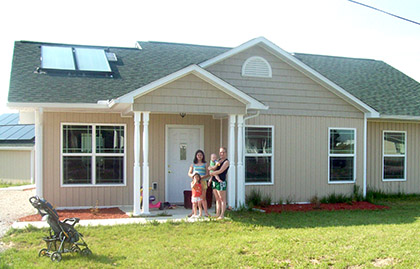 KU's proposal will raise the average residential electric bill by $12.85 / month, and increase its fees for disconnection by $9.00. LG&E's proposal will increase the average residential electric bill by $11.74 / month, and the average residential gas bill by $6.17 / month. LG&E's disconnect fees will increase by $4.00 for gas customers and another $4.00 for electric service. This is the third rate increase sought by LG&E/KU in the last four years.
2) LG&E / KU's proposal is unfair to low-income folks and communities of color.
The companies propose to increase people's bills mostly by raising the basic monthly service charge, a flat per-meter fee that customers pay regardless of how much energy they use. For KU customers, the service charge will become $18.60 per month, around a 15% increase. For LG&E electricity the new flat fee will be $15.80 per month, and for gas it will be $23.72 per month. These proposed per-meter fees are more than double what KU customers paid nine years ago, and nearly double what LG&E customers paid in 2012.
This approach to rate design – shifting a larger share of each person's monthly bill to the flat charge – means folks' bills rise significantly no matter how little energy they use. It unfairly harms low-income customers, people of color, folks who live in smaller apartments and homes, and others who seek to manage their bills by using less energy. Putting most of the rate increase on a flat per-meter charge also means that neighborhoods with a higher density of apartments and houses are essentially subsidizing the utility's costs for providing service in suburban or wealthier – and often whiter – neighborhoods, which have fewer meters over a larger area.
3) LG&E and KU also seek to rig the rules so only they can benefit from low-cost solar.
The utilities' plan threatens the future of locally-owned rooftop solar by slashing by nearly 80% the value of the credit a customer gets for each kWh of solar energy provided to the grid. The justification for this change is not supported by evidence, and would ruin the economic value of rooftop solar for new solar customers. It's part of a larger trend by utilities to re-write the rules so their customers can't benefit from increasingly low-cost solar panels.
4) The KY Public Service Commission should hold accessible public hearings.
The PSC should schedule and hold multiple hearings so customers can make their voices heard about LG&E / KU's proposals. The dates and times for these events should be publicized widely and the public should be given at least three weeks of advance notice. 
Additional background information and more detailed talking points can be found here.
If you have questions or want assistance writing your comment, email [email protected].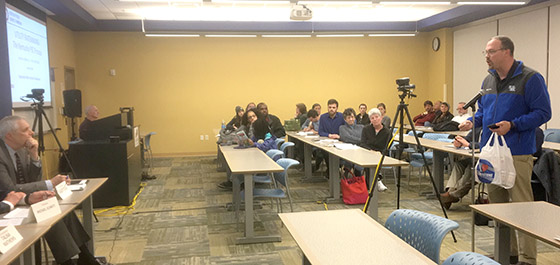 Chapter:
Central Kentucky
Jefferson County
Shelby County
© 2023 Kentuckians For The Commonwealth