Lobby your legislators about Sustainable Energy
Opening the door to clean energy opportunities in Kentucky depends on passing good energy legislation in our General Assembly.
Along with our partners in the Kentucky Sustainable Energy Alliance (KySEA), we support the Clean Energy Opportunity Act, expanding Kentucky's net metering law, and expanding energy efficiency and renewable energy in our schools, called the Kentucky Green Schools Initiative.
Learn more about these policy solutions:
Tell your legislators that you care about sustainable energy:
You can help by asking your legislators to cosponsor these bills and to talk with other legislators about the benefits of clean energy. Find out who your legislators are by clicking here.
If you'd like to talk to your legislators in Frankfort during the next General Assembly, or get some ideas about meeting with your legislators at home or writing them a letter, contact KFTC's Lisa Abbott at [email protected].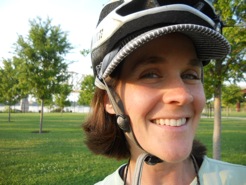 "It's really important that we do things in our own homes and work on passing better policies. Having state energy policy in place that promotes renewable energy is one way to make systems like these more affordable for homeowners across Kentucky."

- Amanda Fuller, whose small home uses solar PV panels and a solar hot water system
Lobbying resources for the Clean Energy Opportunity Act
Watch this webinar recording to learn how to lobby on the Clean Energy Opportunity Act.
KFTC, Mt Association, KSES, Metropolitan Housing Coalition, Earth Justice, Kentucky Resources Council
© 2023 Kentuckians For The Commonwealth