Tell the PSC Kentuckians want clean, affordable energy!
Will you help us tell the Kentucky Public Service Commission that solar works for all Kentuckians?
Kentuckians keep showing up to demand clean, affordable energy and good jobs that benefit all of us, not just a few monopoly utility companies. But earlier this year, our state legislators chose to cripple Kentucky solar industry through a utility-backed bill.
Today, we have the opportunity to keep showing up for each other – and for the clean and accessible energy economy we know we deserve – through a public comment period issued by the Kentucky Public Service Commission.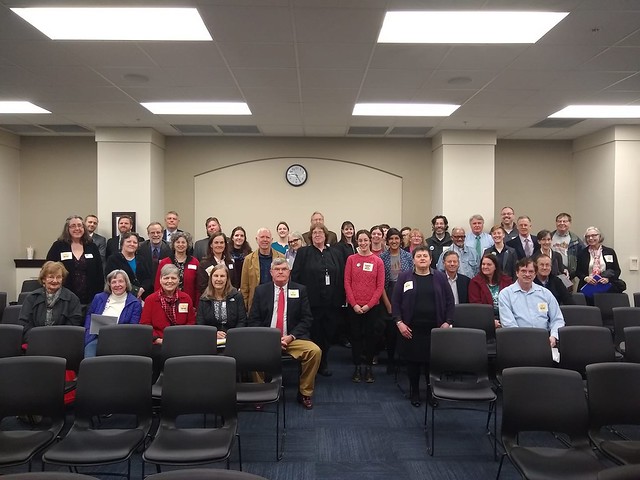 Take Action Now
 Here are some things you can do right now, to take action:

What's so important about this public comment period? Here's some useful background information.
Prior to 2019, rooftop solar in Kentucky was accessible and viable because of a policy known as solar net metering, which helped rooftop solar customers receive a one-for-one credit on their electric bills for the power they contributed to the electric grid. Net metering was responsible for the steady growth of homegrown solar businesses and investment in Kentucky, and it helped many people, businesses, churches and schools lower their energy bills and have a say in where they get their energy. 
During the 2019 legislative session, however, our Republican-controlled General Assembly and Governor Bevin gutted net metering so that new solar customers will no longer be guaranteed a full, fair credit for the excess solar power they generate. Instead, our elected leaders directed the Public Service Commission to decide how large – or small – a credit utilities must give rooftop solar customers for their power, and that amount can change with each new rate case. 
If PSC commissioners now undervalue solar in the way that monopoly utilities are pushing for, Kentucky's thriving, independent solar industry – and the good-paying jobs that come with it – could come to a screeching halt, while our utilities carve themselves a monopoly over solar energy in our state.
As the PSC prepares to make its decision on the value of rooftop solar in 2020, they put out a request for written comments and scheduled a public hearing on how they should implement SB 100. This comment period and hearing is an opportunity for us to keep showing up for each other – and for the clean and accessible energy economy we know we deserve. 
Related Campaign:
Energy Democracy
Just Transition
Sustainable Energy
© 2023 Kentuckians For The Commonwealth