Tell Senator McConnell: Keep our country's promise to coal miners
My name is Carl Shoupe and I'm a third generation coal miner, born and raised in Harlan County in eastern Kentucky. I'm writing to ask you to do one simple thing today to help support the pensions and health care for coal miners: sign a short statement of support that I will share with Senator Mitch McConnell.
I'm retired now and dealing with health problems related to a mining accident when I was 22. But, I'm still fighting. I'm not only fighting for clean drinking water and to protect these mountains that have cradled my family for generations, but I'm also fighting to make sure our miners don't lose their hard-earned pensions and benefits.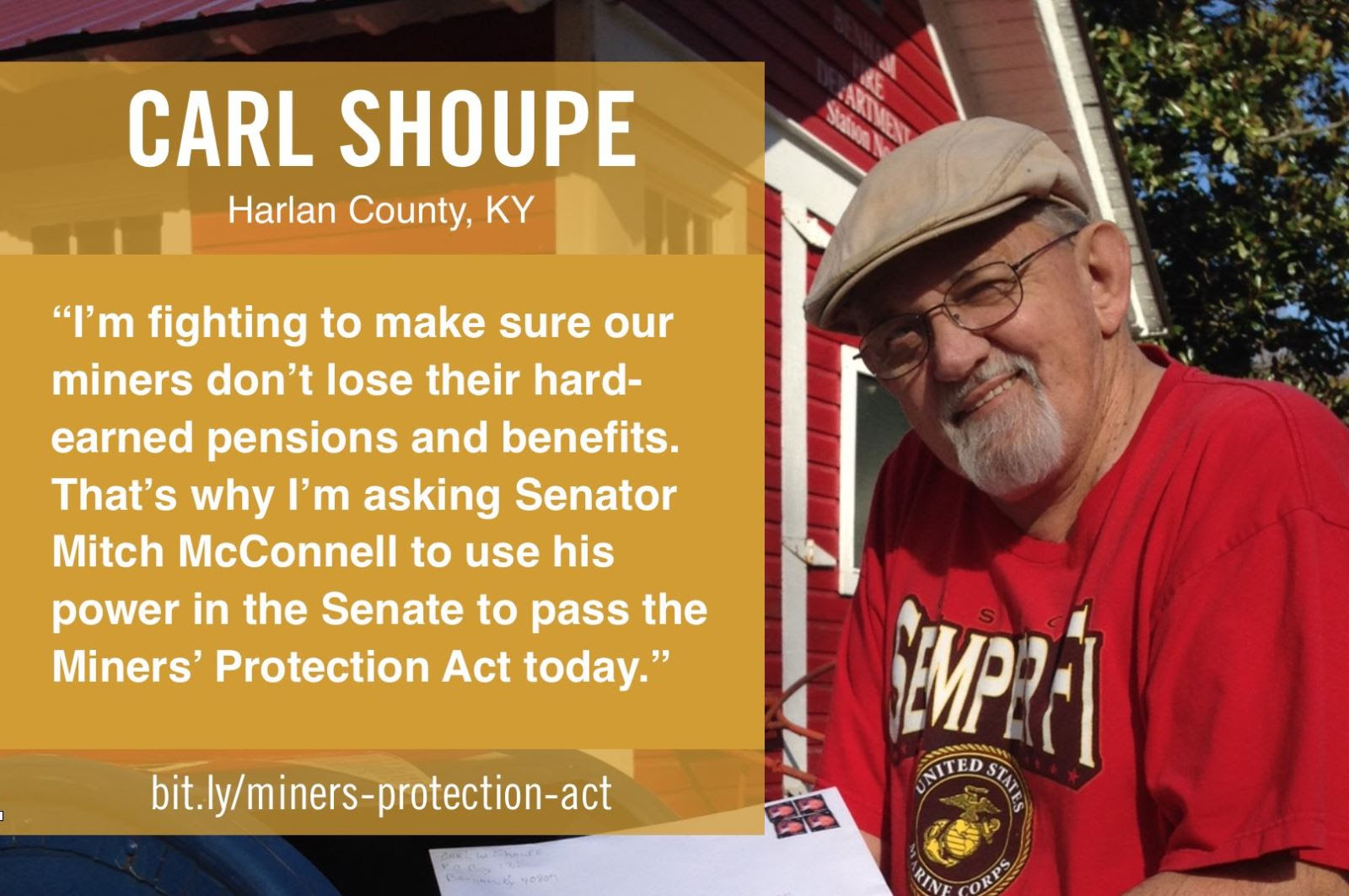 When the massive coal companies declare bankruptcy in the courts like they have been, they're leaving the coal miners with the bag to hold. It's time for our government to step in with federal legislation that would protect the health care and pensions for miners that these companies are refusing to pay.
McConnell has stalled this bill and allowed it to sit in Congress all year. Now, there are only a few weeks left to pass it. This legislation—and action by McConnell—isn't just important, it's urgent. 
The time is now for Senator McConnell to get behind coal miners and coal communities and show leadership for our state by moving the Miners' Protection Act through Congress now.
When you sign this statement of support, your name will be joining thousands of others across the state and country who support a bright future for communities struggling with the decline of the coal industry and the health and pensions of coal miners. 
You can learn more about why I care about this issue and why I think it's important for us all to care by clicking the link here.
Thank you for your time,
Carl Shoupe
Harlan County, KY


P.S. Even if you don't live in Kentucky, you can still sign the statement of support.
© 2021 Kentuckians For The Commonwealth