8th Annual Growing Appalachia conference
8th Annual Growing Appalachia Conference
Saturday, February 25
9:00 am - 3:00 pm
At Hindman Settlement School
Hindman, Kentucky
Growing Appalachia is a day of workshops about small-scale farming, energy efficiency and renewables sponsored by the Big Sandy chapter of Kentuckians For The Commonwealth. This year's conference will be held from 9:00 a.m. to 3:00 p.m. on Saturday February 25 at the Hindman Settlement School's May Stone Building. We hope people attending can gain some practical skills and knowledge so that they can find ways to stay and thrive in the mountains by making their own jobs or saving money through small-scale farming, energy efficiency, and renewables.
To find out more about the history of the conference or to read about previous years, visit the Growing Appalachia page on our website. You can also check out this article from the Community Farm Alliance Breaking Beans Project for an interview with Beverly May, one of the founding members of the conference.
If you're interested in getting involved with conference, we would love to hear from you! Contact Jessie Skaggs at 606-263-4982 or send her an email.
Please register below and let us know you're coming!
NOTE: The last round of workshops are hands-on and you will be taking home either an apple sapling or a jar of apple jelly. So that we can better plan for those workshops, please let us know in the registration form which of those workshops you will be attending. And this year we are excited to offer dedicated children's workshops for the first time! These workshops will happen alongside the workshops for grown-ups and the little ones will have the opportunity for some hands-on and interactive fun. Space is limited so please be sure to register below and let us know how many kids and grown-ups to expect.  
Learn about our workshop presenters here.
9:00 a.m.

Registration opens

9:30 a.m.

Opening session

Welcome, introductions, and acknowledgments

10:00 a.m. – 10:50 a.m.

First round of workshops (choose one)

 

Kentucky Wild Edibles and Medicinals (Cody Montgomery) – Cody will cover locating and harvesting wild fruits, berries and other edible plants, including morel mushrooms. He will also discuss harvesting ginseng and strategies for harvesting wild herbs for profit.

 

Edible landscapes (Suzanne Stumbo) - In this workshop, learn how to grow and produce an edible landscape either in the ground or in pots/containers, including how to get started, design basics, what to grow (annuals/perennials/edible flowers), and pest management. 

 

Children's Workshop: Mason jar butterfly feeders (Hannah Madden, Perry County Farm to School) - In this workshop, children will learn how to make butterfly feeders out of mason jars and butterfly nectar to attract the butterflies. They will learn facts about butterflies and why they are important to our environment! The feeders will look great hung in a garden or on a porch.

11:00 a.m. – 11:50 a.m.

Second round of workshops (choose one)

 

Saving money and energy through home energy efficiency (Rachel Norton, MACED) - With increased utility bills in the winter, making your home as energy efficient as possible can help you save money! In this workshop, learn about home energy efficiency and participate in hands-on stations that will be set up around the room. These stations will include tools that you can use to more energy efficiency improvements in your home, as well as equipment energy professionals use to test for air leakage in your home. Join us!

 

Better gardening for beginner gardeners (Rebecka Fugate, Knott County Farmer's Market and Ashton Huxtable, Hindman Settlement School Grow Appalachia) - Growing a garden can be frustrating. Your yield is low, your crops don't quite make it to harvest, your plants fail to flower. In this workshop we will talk about plot selection and planning, common mistakes, and tips for preparing your garden for your next growing season. Let us help you make your first garden a success!  

 

Children's workshop: Growing plants in upcycled planters (Hannah Madden, Perry County Farm to School) - In this workshop, children will learn how the things they have just lying around the house can be used as planters (provided their parents approve!). They will choose from different seeds and then plant them in tin cans that they fix up, and also learn some basic gardening tips throughout the process of crafting these planters.

12:00 p.m. – 1:15 p.m.

Lunch and networking

Enjoy a locally sourced meal from the talented cooks at the Hindman Settlement School. And take some time to talk, catch up, and ask questions of the folks in the room.

1:30 p.m. – 2:45 p.m.

Third round of workshops (choose one)

 

Home canning and preserving (Cowan Community Canners) - This workshop will cover the basics of open process canning for fruits, tomatoes and other high acid produce. This is a hands-on "make & take" workshop which will cook and process apple jelly.

 

Grafting apple trees (Chad Conway, Knott County Extension) - In this workshop you will learn how to graft an apple tree and then take home the tree to plant yourself. 

 

Children's workshop: All about apples! (Hannah Madden, Perry County Farm to School) - In this workshop, children will learn all about apples – the different varieties and the most common uses for them. They'll also get to have a taste testing of the different varieties so they will be able to learn which ones they like and dislike.

3:00 p.m.

Wrap up and networking
Sponsors
This event is made possible through the hard work of local KFTC volunteers and staff and financial support from Kentuckians For The Commonwealth, MACED, Community Farm Alliance, and Appalachian Roots.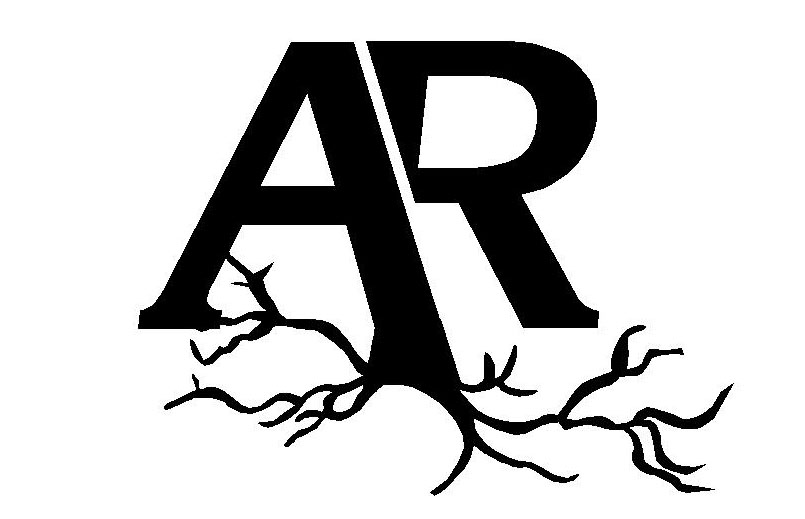 February 25, 2017 -

9:00am

to

3:00pm
606-263-4982
Event Venue:
Hindman Settlement School
Event Location:
71 Center Street
May Stone Building
Hindman
,
KY
41822
© 2022 Kentuckians For The Commonwealth