Calls needed – our best chance to stop the Family Separation Bill is right now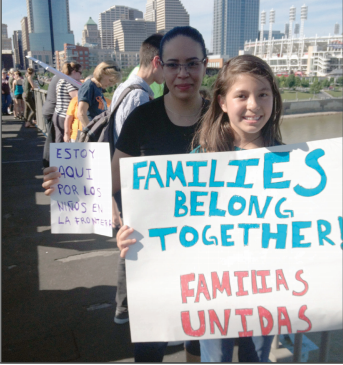 Here in Kentucky, we do better together. When a neighbor needs help, we lend a hand – whether they're a newcomer or lifelong Kentuckian.
But Senate Bill 1 is another attempt to divide and distract us: pointing the finger at immigrants while some politicians in Frankfort push legislation that helps the rich and powerful at the expense of the rest of us.
The Senate passed SB 1, but not without bi-partisan opposition. The bill has just been assigned to the House Judiciary Committee. Our next best chance to stop this bill is right now.
Take Action
Call the Legislative Message Line (800-372-7181) and ask to leave a message for your representative, House Leadership, and members of the House Judiciary Committee telling them to reject SB 1 – no amendment can make this bill tolerable. 

Lobby with us in Frankfort. We're there on Tuesdays, the day before the House Judiciary Committee usually meets. We'll also be there for the hearing, and will keep you posted as we learn more.  

Several chapters are hosting phone banks to help folks let legislators know that they oppose this bill, especially those who sit on the Judiciary Committee. Once you participate in one, you'll also be set up to make calls from home if you have a computer and phone. Ask your local Organizer or check your chapter's calendar for more information!
You can find more information about KFTC's General Assembly work, including a developing calendar of events, on our website.
When Kentuckians have each other's backs, we can make this a state we're proud to call home. A place where our elected leaders work with us to make sure we all have what we need to thrive. 
Thank you for taking action!
© 2022 Kentuckians For The Commonwealth