Black Lobby Day
Posted by: KFTC staff on March 11, 2022 at 01:55pm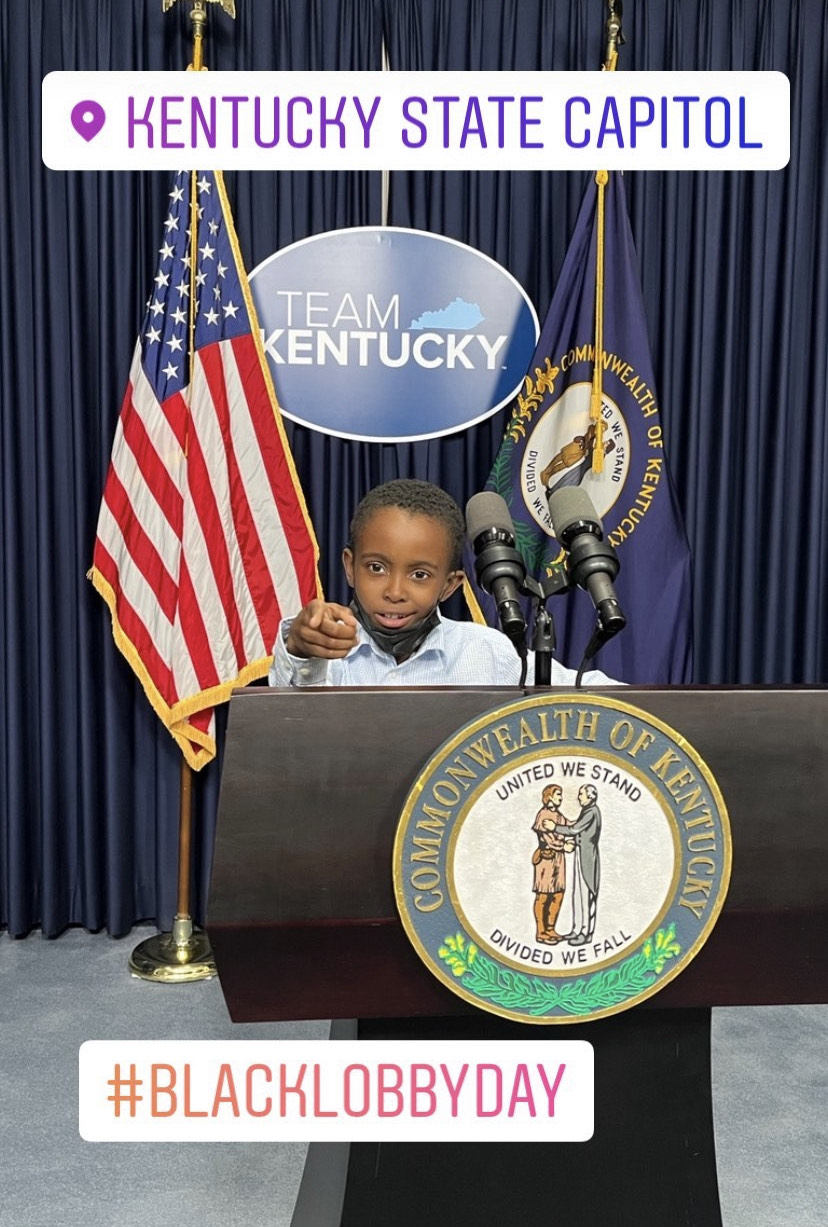 Students from Louisville's West End attended Black Lobby Day, 
supported
by Kentuckians For The Commonwealth, ACLU-KY, All Of Us Or None, Black Lives Matter Louisville,
Louisville Urban League, 
and a host of other local organizations,
 at the Kentucky State Capitol on Wednesday February 23, 2022.
Students spoke with Senator Reginald Thomas, Representative Attica Scott, Representative Joni Jenkins, Representative George A. Brown Jr., and Representative Lisa Willner about issues that were important to them such as the CROWN Act (Creating a Respectful World for Natural Hair) and ensuring their schools taught the truth about Black History. 
Here is what a few students had to say:
Ga'Zyiah Martin: Portland Elementary, grade 5
"I'm glad I learned how to speak to the senators and tell them to respect my hair. The Crown Act is for Black girls like me."
Iniejah Allen Jr: Mizizi, grade 3
 "I am willing to protest for my right to learn Black history…Black lives matter!"
Chad Smith: King Elementary, grade 2
"They shouldn't get to tell me how to wear the hair when it grows out of my head."
Z'yon Helm: Pathfinder School Of Innovation, grade 7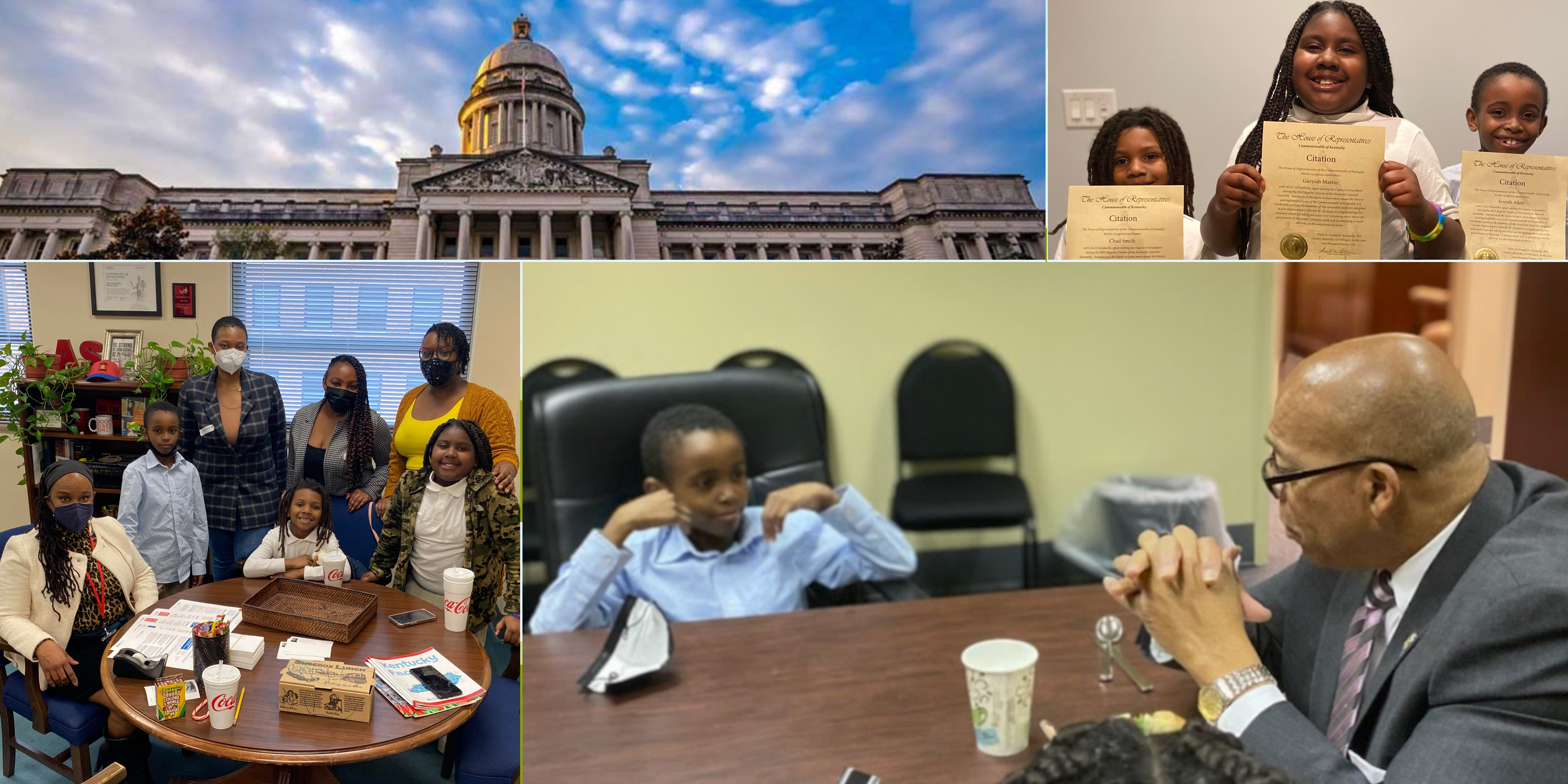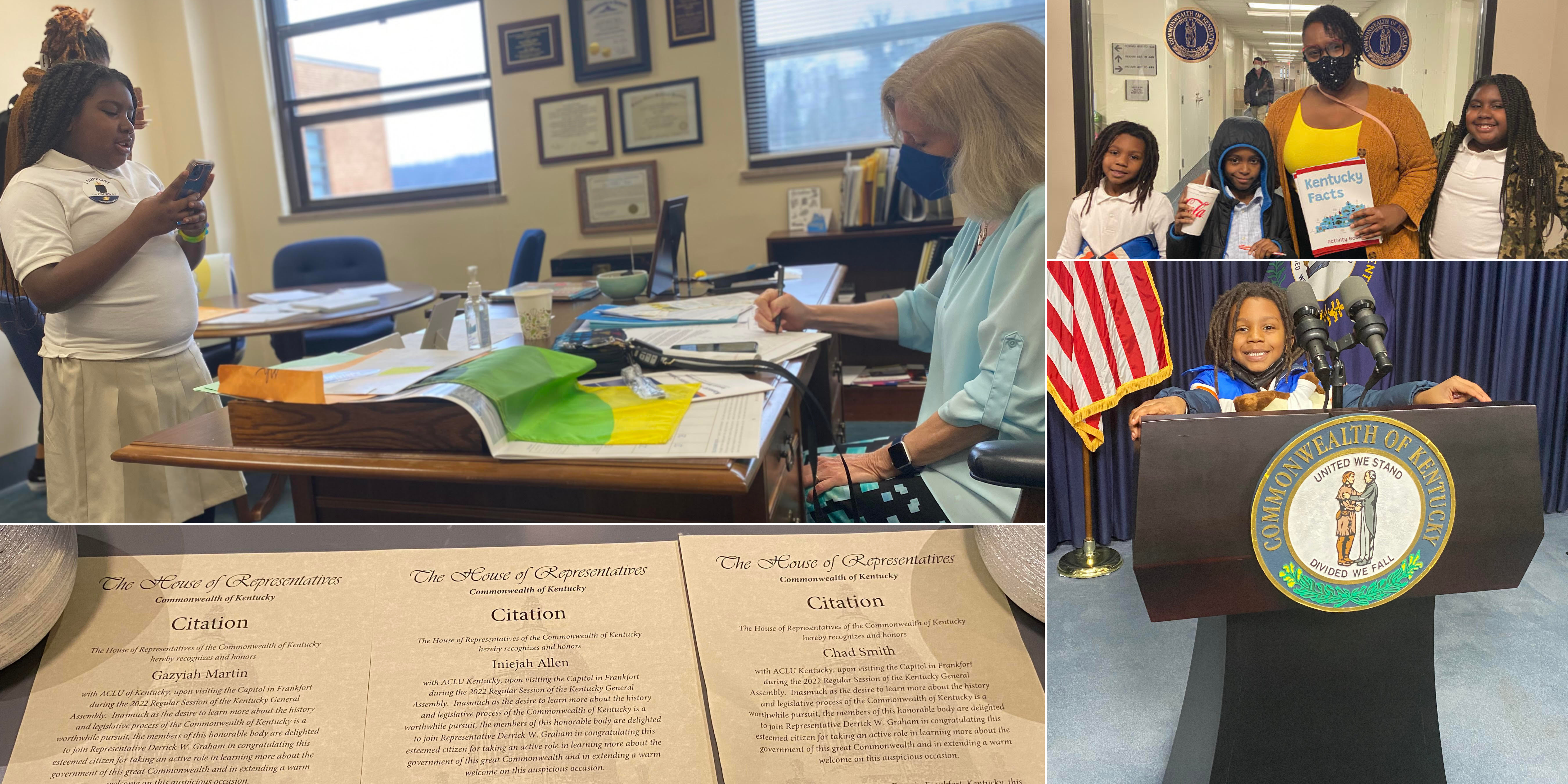 May 16, 2021
| Lexington Herald-Leader
April 27, 2021
| The Courier-Journal
April 8, 2021
| Lexington Herald-Leader
Featured Posts
Bonifacio Aleman on September 26, 2023
Bonifacio Aleman on September 26, 2023
Bonifacio Aleman on September 26, 2023
© 2023 Kentuckians For The Commonwealth