Booker not elected, but we're in this for the long haul
Posted by: KFTC Staff on June 30, 2020 at 09:44pm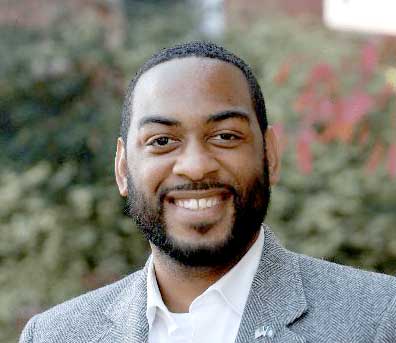 Thousands of us across Kentucky were honored to work for an amazing, inspiring candidate, Rep. Charles Booker. And though he didn't win his bid for the Democratic nomination for U.S. Senate, he changed the conversation. He stood up for a bold vision and showed up for Kentuckians in times of crisis. He called out our broken system and called on all of us to build a brighter future.
It's essential for Kentucky, our country and the world that we elect new leadership to the U.S. Senate in November, and we're committed to helping make that happen. Once again, the eyes of the nation will be on Kentuckians. As we continue our work to register and mobilize new voters and have even more conversations, we'll be holding Amy McGrath to her commitment to learning from the Booker movement and centering Kentuckians in her campaign. She must hear from us, and we must work together to elect a new senator.
We celebrate candidates we endorsed who won their local races: Lamar Allen in Kentucky House District 56, Rep. Nima Kulkarni in Kentucky House District 40, and Mera Corlett in Louisville Metro Council District 18. These leaders are ready to show up for their communities.
And we celebrate all the KFTC members, allies and volunteers who worked tirelessly during this primary season. Despite the pandemic, when we couldn't meet folks in person, we engaged thousands of voters on the phone and online. We helped turn out more voters than Kentucky has seen in recent primaries! That's worth celebrating! Many Kentuckians with a felony in their past got to vote for the first time, thanks to a decade of work by KFTC and allies and Gov. Beshear's order that restored voting rights for some. There's much to do to reach many more. 
Our work to build a healthy democracy doesn't depend on a single election or candidate, yet we know how important elections are. Our work this summer and fall will continue to build the movement for racial and economic justice while working for candidates who choose a bright future for all Kentuckians.
We're in this for the long haul. We look forward to doing this work alongside you.
May 16, 2021
| Lexington Herald-Leader
April 27, 2021
| The Courier-Journal
April 8, 2021
| Lexington Herald-Leader
Featured Posts
Bonifacio Aleman on September 26, 2023
Bonifacio Aleman on September 26, 2023
Bonifacio Aleman on September 26, 2023
© 2023 Kentuckians For The Commonwealth