Conversations to build racial understanding in Berea
Posted by: Becca Parrish on January 15, 2018 at 03:59am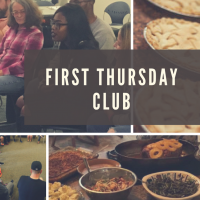 One of the most persistent issues in the United States is learning how to support diverse communities. Our history has created a dynamic whereby our towns are enriched by many cultures and backgrounds, but our society is still reckoning with systemic and entrenched racism.
In November 2017, the Madison County KFTC Chapter's Racial Justice Committee met and decided to expand its structure to include a community-building focus to its approach in addition to its more action-focused work. This work was spearheaded by members Wendy Warren (steering committee representative) and Shannon Roberts Smith.
The goal of the community-building focus of the Racial Justice Committee is to provide space for committee members and allies to form relationships outside of planning and implementing campaigns and/or actions. Also, they hope to broaden reach and encourage conversations that can be difficult for many members of the community who are new to racial justice work.
With that concept in mind it was decided that they would begin an "ongoing monthly community conversation about race, racism, understanding and rooting out white supremacy, and lifting up racial justice." They named the community conversation First Thursday Club.
The first meeting, held December 7 at the Berea Friends Meeting House, began with dialogue about the hopes for the organization and outcomes of the gatherings. It was decided that, instead of being led by a governing body, the group plans to be more communally directed and follow a simple design format.
Wendy Warren explained how the gatherings proceed.
"We begin with a sharing time related to a theme selected the month before. Some people brought things to post on the walls (articles, poems, photos, short videos, art – anything), and we take time to look/read/contemplate in silence as we explore what's there.
"When people return to the circle, we open the time for anyone to share whatever came up for them related to the theme or to anything they just saw. People don't have to bring something tangible to share; stories from their lives are often the most interesting and effective ways for us to connect.
"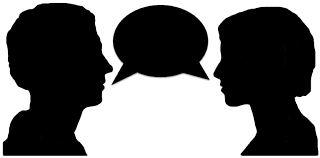 As people share, there is no response except thank you. We don't go around the circle; there is no pressure for everyone to share. Around 7:15 we break for dinner. Tables are set for groups of 6 or so, and that's the space for conversations resulting from the sharing.
"When it's time for dessert, people can share something from their table conversation but most importantly, we use topics that came up to set the theme for the next meeting."
As a way to stay intentionally focused on the subject matter that feels important to the club, each meeting the group will decide on the topic of conversation for the following meeting.  Members are asked to bring food to share and also stories, poems, pictures and anecdotes that will help guide the conversation.  
In addition, the possibility for direct action, which would be organized during a separate meeting time, will be available to the group as needed.
The December meeting of the First Thursday Club allowed for time to discuss various pictures, poems, articles and other items that members took time to explore, which led to some beautiful sharing of experiences, thoughts and motivations. During the meal the group shared ideas for future meeting discussions. 
The next meeting, to be held on February 1 at 6 p.m., will focus on "Unveiling Berea's History Related to Racism" and will be held at the Berea Friends Meeting House (300 Harrison Road).
On a personal note, I will share that the last several years have felt full of political division and strife. Because there are so many different areas that currently need our attention, it can be hard to know what to focus on, and it can be almost impossible to find a way to contribute in a positive and meaningful manner.
I find that anger and rage have become great motivators, but those emotions are also exhausting. The First Thursday Club felt like a calm space to have an open and warm conversation about a difficult topic, to ask questions and share hard experiences, and to laugh and join in fellowship.
The gathering was deeply appreciated and sorely needed. I'm looking forward to seeing the strength of First Thursday grow.
May 16, 2021
| Lexington Herald-Leader
April 27, 2021
| The Courier-Journal
April 8, 2021
| Lexington Herald-Leader
Featured Posts
Meredith Wadlington on September 22, 2020
Lisa Abbott on June 9, 2020
Caitlin Sparks on May 9, 2020
© 2021 Kentuckians For The Commonwealth