How can a community come together to respond to the COVID-19 crisis?
Posted by: Meta Mendel-Reyes on April 27, 2020 at 11:20am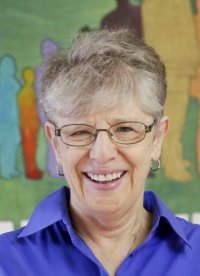 How can a community come together to respond to the COVID-19 crisis?  
Madison County chapter members helped to create the Berea Community COVID-19 Committee (BCCC-19), which brings together a wide range of community individuals, organizations and agencies to develop and lead a community-wide response to the pandemic. Lots of good work is already happening in Berea but the different groups have not come together. Our purpose is not to duplicate efforts, but to share information and to identify and help to fill gaps in Berea's efforts to keep our community safe and well.  
In the spirit of KFTC's actions to help to defeat COVID-19 statewide, we are focused on our local community and grassroots organizing.
BCCC-19 was created on a Zoom call convened by Meta Mendel-Reyes, from the KFTC Executive Committee and the Madison County chapter, and by Dr. Lyle Roelofs, president of Berea College, with support from Mayor Bruce Fraley. More than 25 people joined the call, representing a wide cross-section of the Berea community. 
The attendees included members of the Madison County KFTC Chapter and leaders from the school district, city government (the mayor, city manager and chief of police), the Berea Food Bank, Kids Eat, the hospital (CHI St. Joseph Berea Health), the Madison County Public Health Department, the Berea Public Library, Berea Home Village (senior housing), Berea College (Campus Christian Center, Hispanic Outreach Project and CELTS – the center for student service and service learning), Union Church (the head of Kentucky Council of Churches), and others. 
On the call, we created a list of all the good work that is already being done and can be built upon, and gaps that need to be addressed.
The group created a community-wide committee that has more than 20 members and is still growing; like the original call, BCCC represents a wide range of the Berea community. 
On our committee calls we have identified issues such as violations of social distancing, especially, among young people; we are working to create a social media campaign directed toward youth and designed by youth. 
We have also helped to develop new collaborations among our organizations; for example, the Food Bank has experienced much greater need but a decline in volunteers, so the chief of police offered to help with food deliveries.  
We are also looking at ways to increase awareness of community programs and resources, building on the work that has already been done, such as the informative website created from the city. For example, Berea Municipal Utilities is not disconnecting service or charging for late payments, but many people don't know about this.  
I'd like you to know that the Berea community has been divided in many ways, between progressives and conservatives, college and town, people who display the Confederate flag and protestors against it, etc. These disputes have been heated; people on both sides still reference the decision of the city council to vote against a Fairness Ordinance. So, if you're thinking that the towns in your chapter are too divided for community-wide responses, maybe you'll find that creating a committee to fight the virus can help bring you together. 
As result of KFTC's participation, the creation of BCCC-19 has been strongly aligned with our values and our approach to organizing. In the spirit of KFTC, we are focused on the grassroots and strengthening a local community. 
Our membership is inclusive – we are attempting to "bring everyone to the table" and to pay particular attention to the most vulnerable members of our community, such a seniors and ethnic and racial minorities. The committee process is democratic – we listen to all voices, and we seek opportunities for leadership development.
Personally, as a coordinator of BCCC-19 and a member of the KFTC Executive Committee, member leader, I am so proud to be part of an organization that is playing such a critical role, at the state and local levels, in responding to this unprecedented crisis. As Kentuckians we choose each other. Working together we can build a better and healthier Kentucky.
May 16, 2021
| Lexington Herald-Leader
April 27, 2021
| The Courier-Journal
April 8, 2021
| Lexington Herald-Leader
Featured Posts
Meredith Wadlington on September 22, 2020
Lisa Abbott on June 9, 2020
Caitlin Sparks on May 9, 2020
© 2023 Kentuckians For The Commonwealth