Members celebrate Northern Kentucky's love for democracy
Posted by: KFTC Staff on October 24, 2019 at 03:30am
Northern Kentucky members celebrated the voter registration period with a whirlwind of activity from September 28 through October 6! Working with ally organizations, student organizations, churches, local businesses, musicians, poets and others, they worked hard to make sure more voices would be heard in our upcoming election.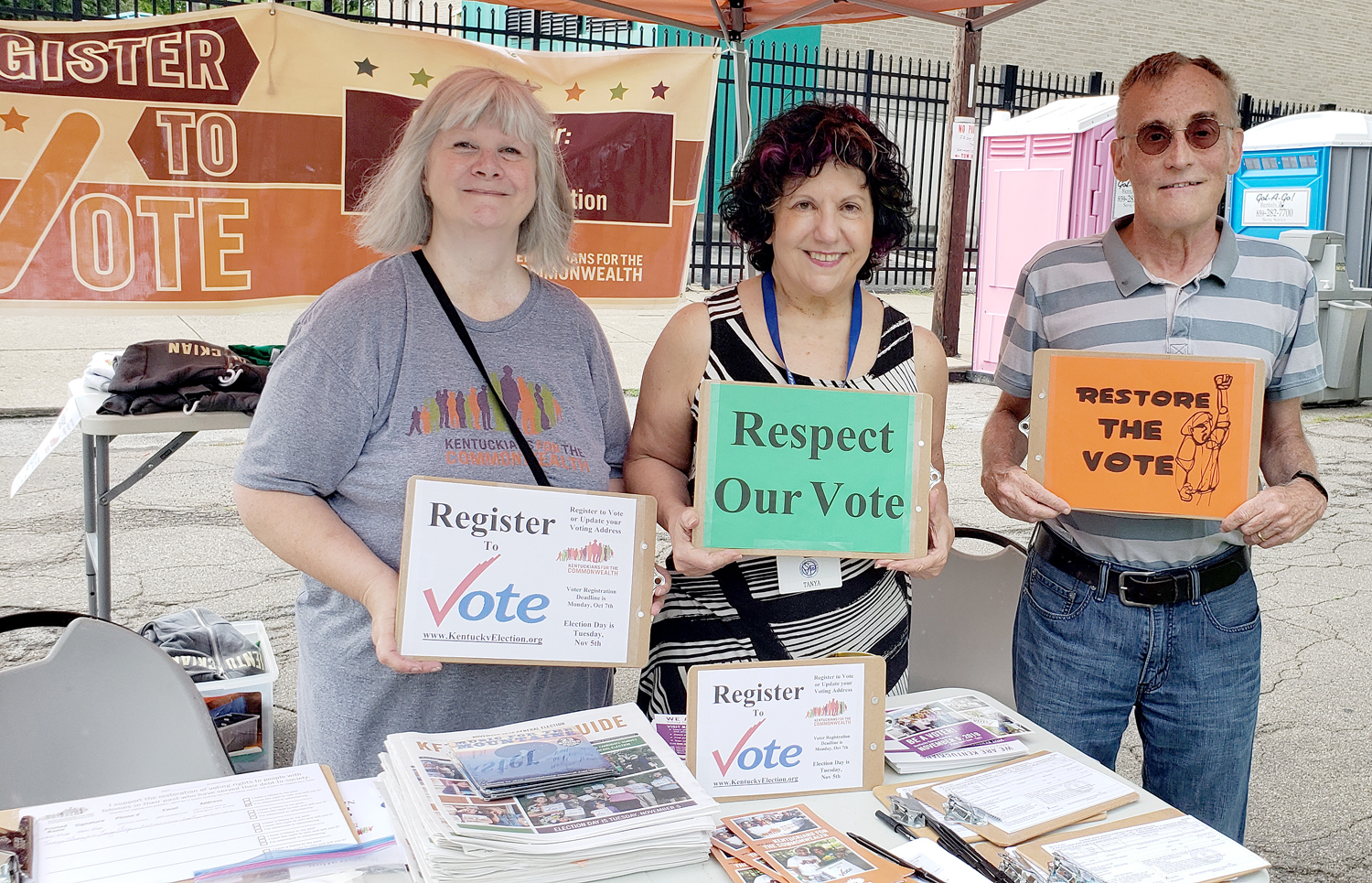 Beginning with Sing For Democracy, members partnered with the Poor People's Campaign to host an event at Our Savior Church in the Eastside of Covington. The event featured speakers who are left out or new to our democracy, including people with felonies in their past and youth. Choirs from Robbins Street Christian, First Baptist Church of Elsmere and MUSE: Cincinnati Women's Choir made it memorable event.
Speakers and musicians talked also about local issues, including:
housing, including poor maintenance and record keeping that is putting residents at Covington's River's Edge apartment complex housing at risk;
health care, including the challenges of being a grandparent raising grandchildren, the lack of affordable options, and a system that doesn't see people as individuals; and,
the feeling of helplessness and hopelessness that many feel around our elections, especially when they don't have a voice.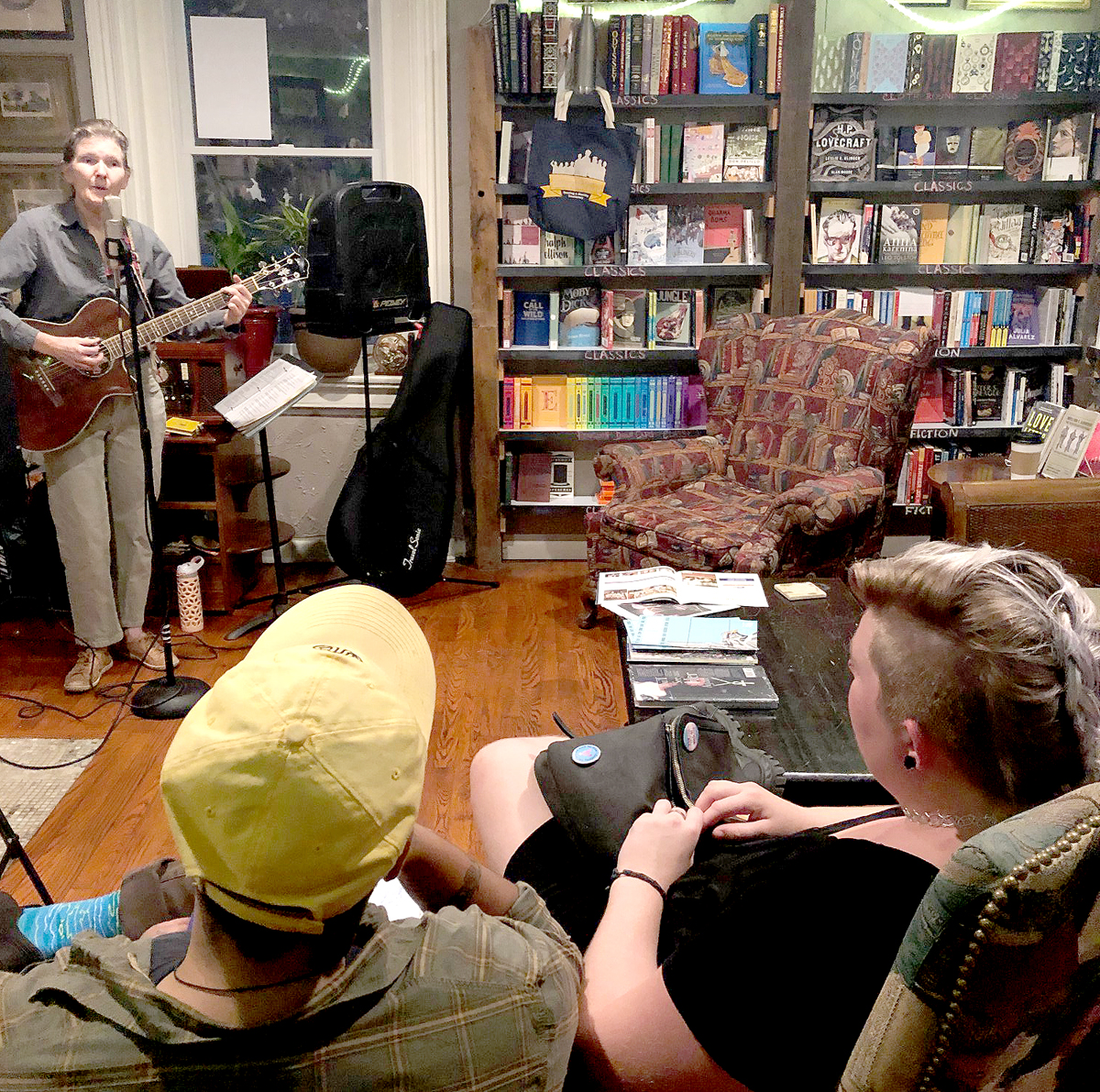 From there, members registered voters at Gateway Community and Technical College, Thomas More University and Northern Kentucky University. They hosted democracy meet and greets at Roebling Point Books & Coffee, the Bean Haus in Covington and the Crazy Fox Saloon in Newport.
They also engaged in a 14-stop voter registration pub crawl in MainStrasse in Covington, registered voters near churches and grocery stores in Elsmere and Covington, and ended the event with a celebration at Lil's Bagels and Roebling Books.
The celebration was a perfect ending to a great weekend. Member Dinah Devoto sang to members as they came in and shared her KFTC story. After she finished, poets Rhea Robbins and Mo Bell read and shared struggles they have faced in the community.
Members also discussed what's next, and listened to the work KFTC and the Poor People's Campaign had been doing on a variety of issues in the community, discussing the choice Kentuckians face over the next two years.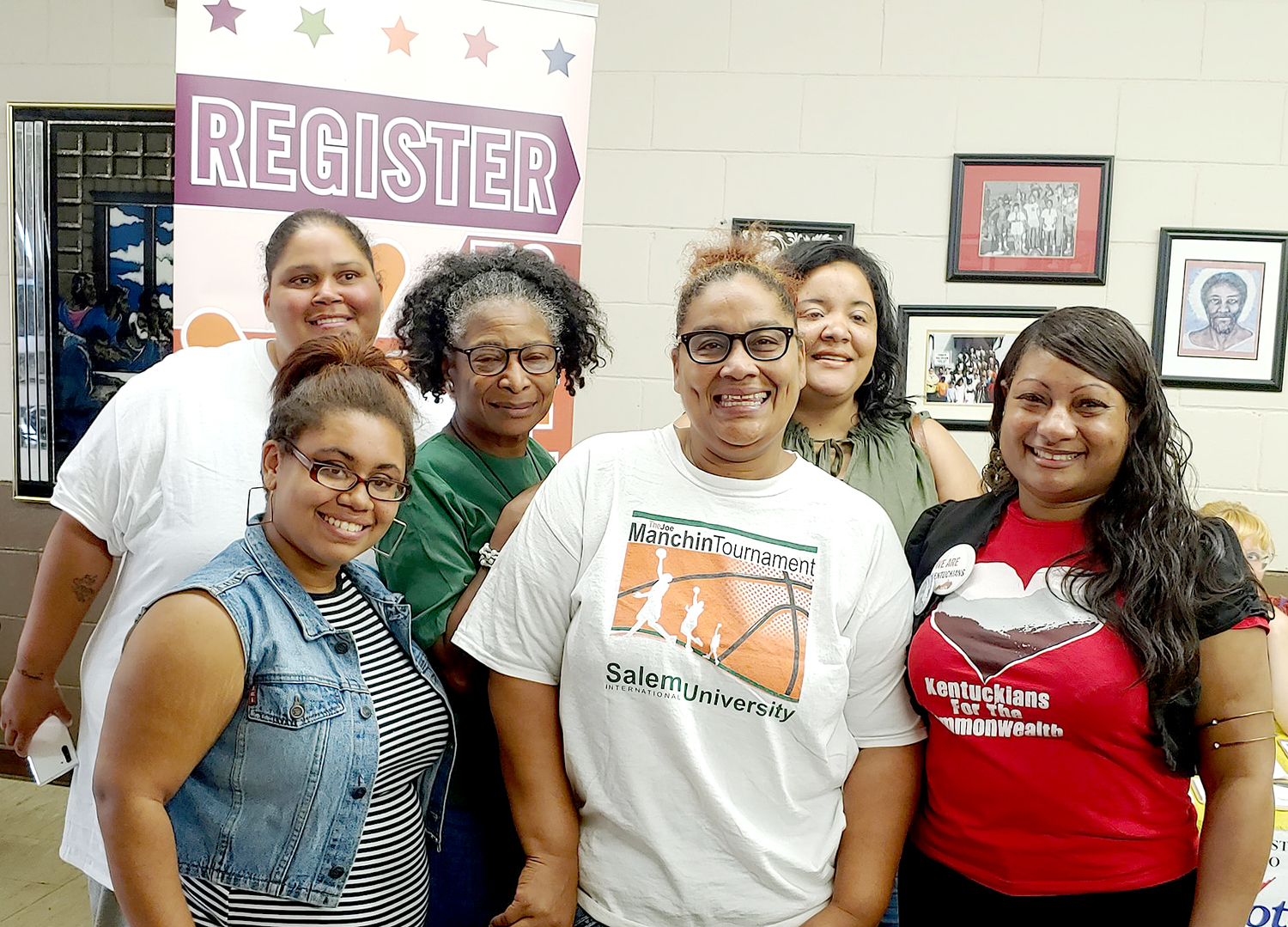 May 16, 2021
| Lexington Herald-Leader
April 27, 2021
| The Courier-Journal
April 8, 2021
| Lexington Herald-Leader
Featured Posts
Bonifacio Aleman on September 26, 2023
Bonifacio Aleman on September 26, 2023
Bonifacio Aleman on September 26, 2023
© 2023 Kentuckians For The Commonwealth