NKY Celebrates Pride, Remembers the Year Before
Posted by: Joe Gallenstein on June 9, 2021 at 11:46am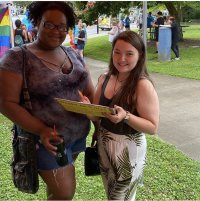 Northern Kentucky members came out this past Sunday (June 6th) to celebrate Pride with 100s of others in downtown Covington! The event featured performances from local drag performers, musicians, and others, booths from a variety of community groups, and the first chance for so many to gather safely during the pandemic. The event was lifegiving. 100s if not 1000s joined the celebration, visiting local stores, booths from churches, organizatiosn, and others in support of both Pride and the new Northern Kentucky Pride Center.  And, it took place in the first city in Kentucky to ban the torturous practice known as conversion therapy!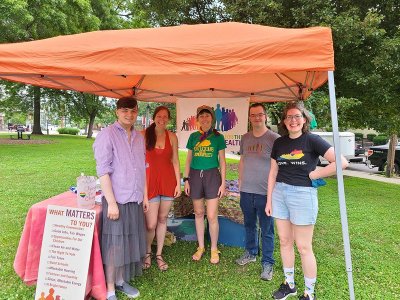 It is hard though to not reflect on where Northern Kentucky was the year before, when many of us gathered with 100s to declare that Black Lives Matter. We were marching with our community not in celebration of the joy of being able to finally be our fullselves with one another, but in the anger and hurt of the loss of life our Black siblings face and the lack of safety many feel in their community. We were mourning together during the pandemic at the deaths of Breonna Taylor, David McAtee, and George Floyd, and a system that continues to devalue lives of people that look like them.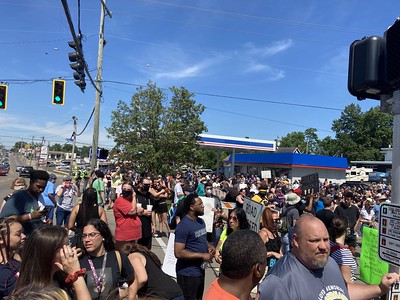 Reflecting on the duality of the events, one early in the pandemic and one towards the end, it shows us how the struggle for justice and equity is not always a straight line. It shows that community can be found with collective loss, and with collective pride. And that as we work to build a world where we all are authentic, valued, and whole that we must continue to make space for both emotions. 
May 16, 2021
| Lexington Herald-Leader
April 27, 2021
| The Courier-Journal
April 8, 2021
| Lexington Herald-Leader
Featured Posts
Bonifacio Aleman on September 26, 2023
Bonifacio Aleman on September 26, 2023
Bonifacio Aleman on September 26, 2023
© 2023 Kentuckians For The Commonwealth