NKY Chapter hosts People's Hearings
Posted by: Joe Gallenstein on July 2, 2021 at 11:11am
Over the past few months, members in northern Kentucky have been doing deep canvassing in neighborhoods in Covington looking to learn the issues neighbors were facing – with a specific interest in residents and members concerns with affordable housing in the region and the pollution from Interplastic Corporation.
As a result members and allies have been canvassing mostly in Latonia and City Heights. From that work the chapter decided to plan and host a series of People's Hearings – a place for people to share their vision and their concerns with their neighbors and elected officials, and where local elected officials were invited to come and listen.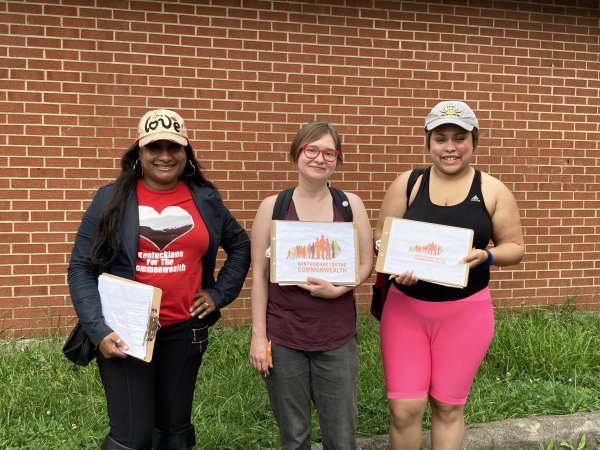 Over 50 people came to participate, and the speakers came from a variety of neighborhoods.
Susan Vogt, a passionate advocate for the environment and tackling the overconsumption of plastics who lives in Latonia, served as emcee. She introduced Lance Soto of Wallace Woods and is the president of the American Indian Movement of Indiana and Kentucky did a land acknowledgement - noting that the land in Covington was once inhabited by the Shawnee. He talked of their return recently to the Serpent Mound nearby in Ohio for the first time in over 150 years, and how much we can learn about protecting our community and environment from indigenous communities.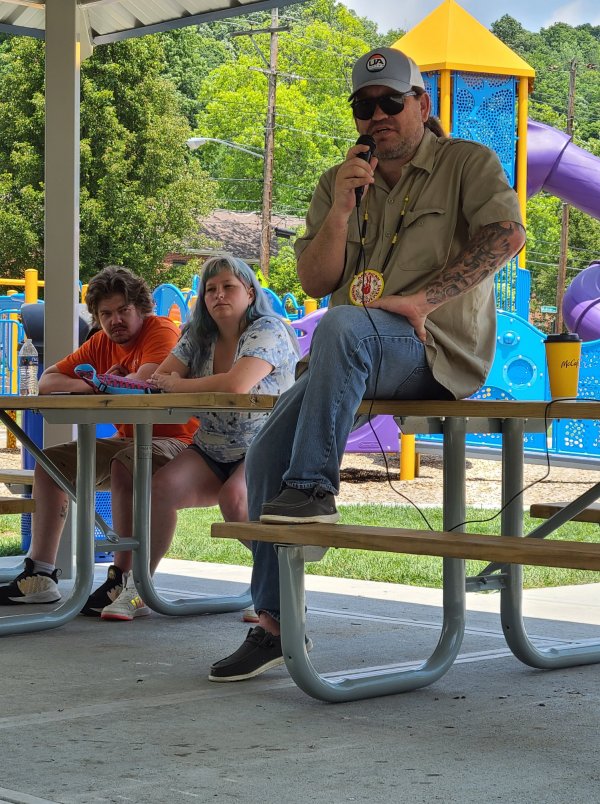 We also heard from Sister Joyce Moeller, who spoke about the stories of people in the Latonia neighborhood had shared with her during canvassing. People avoiding going outside, suffering headaches from the smell of plastic, and anecdotal stories of health concerns from both working and living near the facility. The smell and impact on day to day activity in the neighborhood have had a toll, and many in the neighborhood had been part of a class action settlement a couple of decades ago from the same facility.

Other speakers included Maddison Priest and Trevor Lyons, a couple that lived on the border of the Monte Casino neighborhood and the city of Ft Wright. They had been evicted after losing their jobs during the height of the Covid pandemic, when a new mangaement company took over the property and refused the Healthy at Home Fund designed to keep people in their homes as we recover from the pandemic. Now the couple are couch surfing as they look for a new place to live, even though they had gone through the process of being approved for the relief.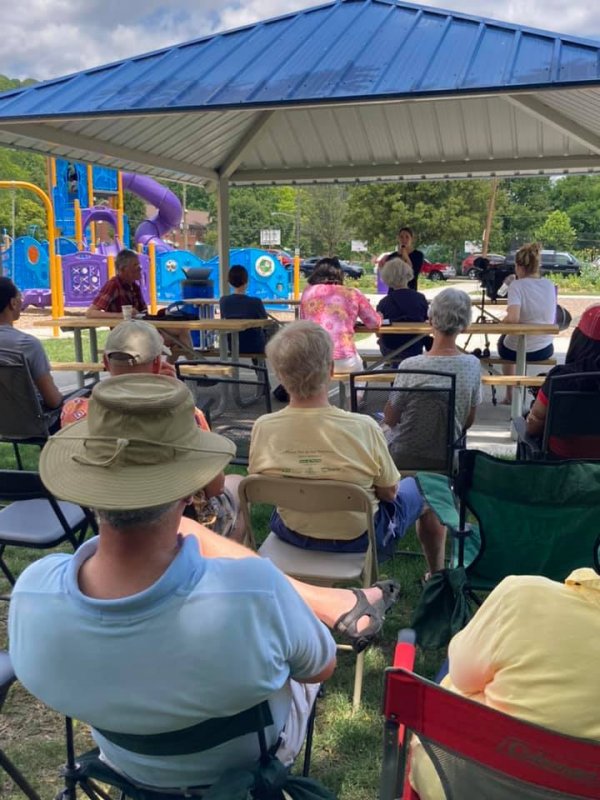 Theirs was not the only housing issue though - Penny Blevins of the City Heights Housing Council spoke about the issues people in City Heights are experiencing. Delays in maintenance, coupled with the Housing Authority of Covington deciding to apply to sell the property due to the costs of fixing and modernizing the space, have many residents worried about where they will live. Beyond feeling ignored, many residents worry about where will they live when they have to move - knowing that Covington and many nearby cities already don't have enough landlords or properties accepting section 8 vouchers. 

Member Bethany Higgins of Mutter Gottes neighborhood shared the struggle of helping people look for housing, and knowing how hard it was to find a space. How increased rents were forcing people out, and the dwindling availability of places that accept vouchers is going to make it harder for families to have safe, affordable housing. Their insight of helping others, and looking for places for both their coworkers and themselves, illustrated how the problem is not isolated to people who will be forced to move from City Heights. Marva, a resident of Latonia Terrace, named the fear that residents of other complexes that the City manages have concerns about what will happen to their community. That they will be moving next, and may face the same labyrinth as those Bethany described.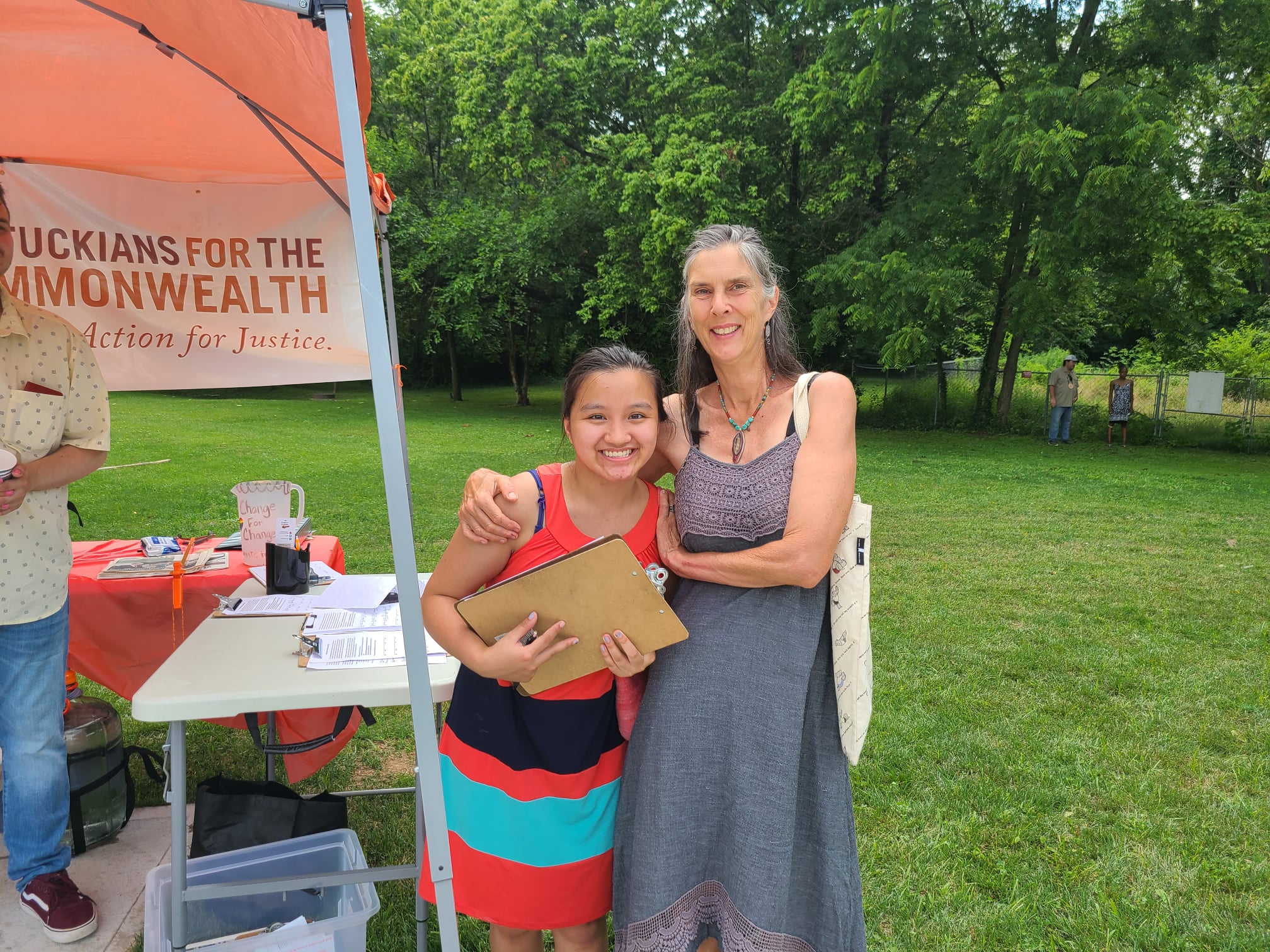 Gloria San Miguel of the Westside talked about how she and her partner are raising their daughter, and how important it is to have spaces for families like theirs to both live and experience nature. Rising prices in their neighborhood means they may need to find a new place to live - away from the community they have helped build and foster. And these new developments don't just threaten their ability to stay, but a park that neighbors had built out of an unused lot, which includes a community gardent and celebrated urban chickens, is at risk. She and others from the neighborhood came to talk to folks about their concerns with the park. 

Jason Worms of Fort Wright closed out the conversation by encouraging people to talk with their neighbors, elected officials, and to take action with Kentuckians For The Commonwealth. Since the event, the chapter has created actions for Covington and Kenton county around housing and interplastics. We hope to expand the housing work to include Boone and Campbell soon, but for now are working to build the relationships with our neighbors in Kenton County to promote affordable housing throughout the county - and helping people stay in the communities they want to call home.

Housing Authority of Covington meetings are held at 4:30 pm on the 3rd Wednesday of every month (the next being July 21st) at 2300 Madison Avenue. 

You can see those actions at bit.ly/KentonHousing and bit.ly/Interplastics. You can view the videos of several of the speakers on our chapter facebook page. 

May 16, 2021
| Lexington Herald-Leader
April 27, 2021
| The Courier-Journal
April 8, 2021
| Lexington Herald-Leader
Featured Posts
Bonifacio Aleman on September 26, 2023
Bonifacio Aleman on September 26, 2023
Bonifacio Aleman on September 26, 2023
© 2023 Kentuckians For The Commonwealth