Panel encourages courageous solutions to economic issues
Posted by: Ryan Fenwick on March 8, 2017 at 01:31pm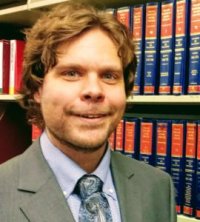 University of Louisville Brandeis School of Law featured Dr. Jessica Gordon Nembhard, Professor Ariana R. Levinson and Sadiqa Reynolds for a lunch time panel discussion about cooperatives. Dr. Gordon Nembhard is an expert on the history of black-owned cooperatives. Her book, Collective Courage, is a groundbreaking study of the history of African American owned cooperatives. Prof. Levinson is an internationally recognized labor and employment law scholar with a background as a labor lawyer. She has recently published articles on worker and union cooperatives. Sadiqa Reynolds is the first female CEO of the Louisville Urban League. She was previously the Chief for Community Building for Louisville Mayor Greg Fisher. The discussion, with nods to the history of cooperatives, hinged on the possibilities for building a better economy with cooperatives. 


Dr. Nembhard's book explores the relationship of the fight for African American civil rights and movements for African American ownership of cooperatives. African American cooperatives can trace their origins to before 'cooperatives' were even an organizational concept. They grew out of mutual aid societies that paid funeral or medical expenses out of members' pooled money.
The first step, she said, to starting a cooperative is for a group of people interested to sit down together and form a study group. After a period of self-education, history has proven it is possible to create lasting and meaningful institutions.
The movement continues today across the nation in urban and rural places, and advocates such as herself continue to work for recognition by institutions that might incubate, or even encourage, cooperatives as a vehicle for organizing members to solve their mutual problems. Cooperatives, she explained, fail at a lower rate than other business entities because of community buy-in and the financing structure. Cooperatives can build wealth for a community and function at a profit that would not be attractive to a large corporation, but that produce good returns for community investors.
Professor Levinson pointed out that whether the cooperative stays in business for one year or five, the benefits to the community are real and will continue into the future. A worker cooperative, for example, that hires immigrants or previously incarcerated people will educate workers on how to start and manage a business. Workers, even if they are not able to stay with the cooperative until retirement, leave with job skills.
Cooperatives, though not as widely recognized as corporations or nonprofits, exist in Kentucky and surrounding states. They exist in the technology, agriculture, food and other industries. A community that supports a cooperative even for a brief period of time will be improved because of the experience of working together. She pointed out that people from all backgrounds are useful for creating modern cooperatives, whether they are knowledgeable of finance or have creative skills. 

Ms. Reynolds reacted to the conversation by imagining the uses of cooperatives as a remedy for problems in the city. She imagines not only solving food access disparities in West Louisville, but creating a cooperative to train workers for the jobs available in the city. She encouraged folks not to let the people off the hook who are responsible, pointing out a history of redlining and other overtly racist social institutions that have resulted in the economic disadvantages cooperatives might be formed to address. 

The event, hosted by Anne Braden Institute for Social Justice Research, Louisville Food Co-op, Louisville Independent Business Alliance, Louisville Urban League, Muhammad Ali Institute for Peace and Justice, New Roots Inc. and Fresh Stop Markets, Sowers of Justice and UofL Office of the Vice Provost for Diversity and International Affairs, and was an important step toward Louisville considering what local ownership would accomplish. At a time when the investment and opportunity disparity between East and West Louisville has been made obvious, where urban grocery stores are becoming steadily more rare, when the rest of the 99 percent is increasingly confident mega-corporations are not here to serve us, it is a good time for Louisville to imagine what an economy that shares our values would really look like.  
This piece was original published on the Law Office of Ryan Fenwick website. Ryan regularly host workshops for people interested in starting cooperatives. You can reach Ryan at [email protected] or (502) 536-8687. 
May 16, 2021
| Lexington Herald-Leader
April 27, 2021
| The Courier-Journal
April 8, 2021
| Lexington Herald-Leader
Featured Posts
Meredith Wadlington on September 22, 2020
Lisa Abbott on June 9, 2020
Caitlin Sparks on May 9, 2020
© 2022 Kentuckians For The Commonwealth