A reflection of my first two southern Kentucky chapter meetings
Posted by: Shirlisa Arnold on December 5, 2019 at 12:13pm
I wasn't sure what to expect from my first SOKY chapter meeting. I entered the room with nervousness and excitement. 
What drew me to come to the meeting was the topic of the evening "White Supremacy Culture and Symbolism" in the workplace and society as a whole. I was intrigued because in my many years of working and volunteering for different organizations, I had never heard of or witnessed any company willing to tackle such a daunting subject matter. Being a part of the African diaspora, I have definitely experienced white supremacy culture in everyday life so it was refreshing to see people who may benefit from its existence actively working on ending it.
I attended the meeting with a friend, someone to share the nerves with. We were greeted by big smiles offering comforting icebreakers and snacks. It was a more inviting situation than one might expect with such a heavy subject matter. I was impressed with the organization of the meeting, the layout of community ground rules and an agenda to keep us on track and remind us of the purpose of the meeting. My favorite part was our 
micro and macro group discussions. A point was made to make sure we had equal group representation, which is an important aspect of society that I believe helps to move the needle forward. We each covered an aspect of white supremacy culture and discussed how we experience it in our own lives and ways to effectively fight it. When we came together in the end to wrap up, it was awesome to hear people's personal stories and to work as a group to identify methods to actually make a change. 
I left the meeting feeling enlightened and hopeful. It actually prompted my friend to become more active in the community. It reminded both of us that great change can come from small actions, like a dozen people meeting on a Tuesday night to discuss important issues that are affecting and shaping our world. I can honestly say I can't wait for our next meeting!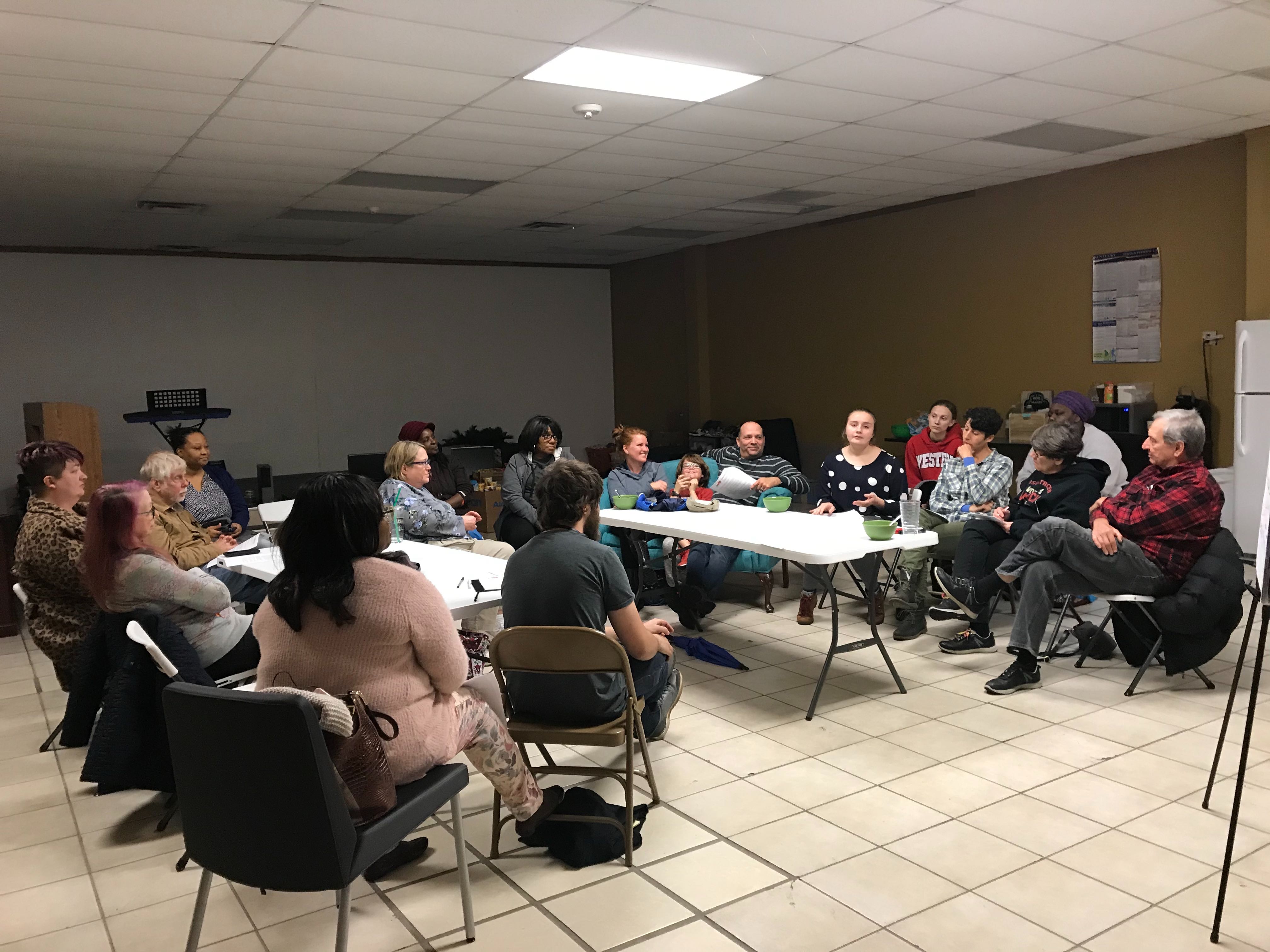 An Update: I was able to attend my second meeting and it did not disappoint. It was exciting to see so many new faces this time. It reminded me how much change a small group can do and how that change can only grow the more KFTC does. Attending meetings before and after such a huge election in Kentucky, I can stand proud knowing this amazing group is responsible for the change we are seeing. It only makes since that more people feel motivated by this win to get involved. I was impressed to see that once again our meeting topic was relevant to the issues at hand. Discussing Indigenous Rights on the eve of Thanksgiving was so important. Like my first chapter meeting, I left this meeting feeling motivated and excited to see what change we make happen next.
May 16, 2021
| Lexington Herald-Leader
April 27, 2021
| The Courier-Journal
April 8, 2021
| Lexington Herald-Leader
Featured Posts
Meredith Wadlington on September 22, 2020
Lisa Abbott on June 9, 2020
Caitlin Sparks on May 9, 2020
© 2023 Kentuckians For The Commonwealth