Reflections from KFTC's outgoing leadership
Posted by: Cassia Herron on July 19, 2021 at 12:00am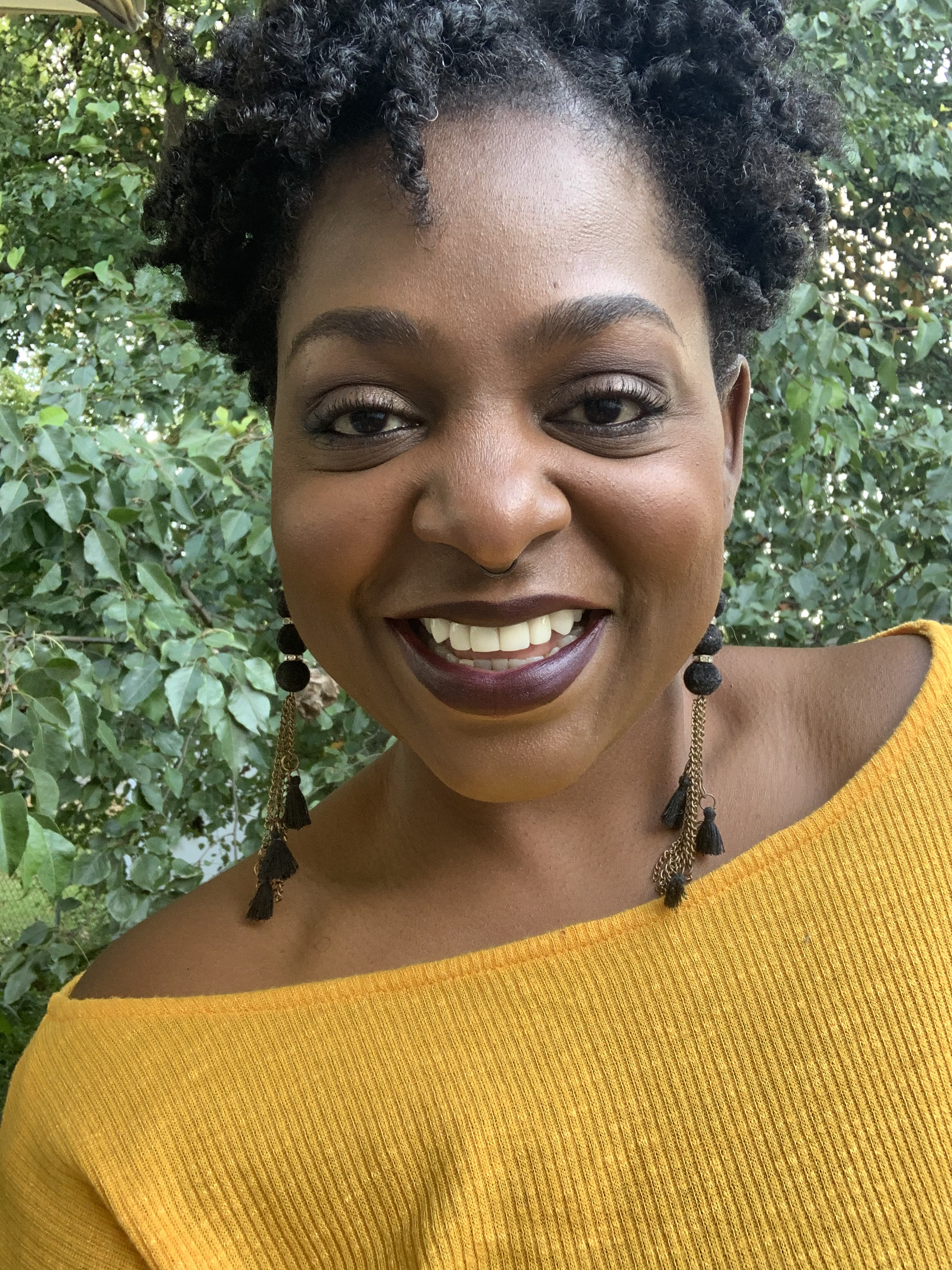 I've spent over a week attempting to write a "good-bye" letter for this issue. Instead of a letter it seems I've inked part of a chapter for a memoir. It was hard to capture in a few hundred words what it's been like to serve in this role and share parting words for your consideration. In its place, I'll offer you the letter I penned for our 2020 annual report. 
Its been an honor and privilege to serve as board chair of KFTC. I appreciate the space it's given me to mature in my analysis of what it will take for us to reach mutual liberation and in the way I show up as a leader. I've been challenged to share power and understand my privilege. I've spent countless hours writing, preparing for and meeting with legislators, interviews on top of interviews and meeting after meeting working to create a better Kentucky and just KFTC. I am thrilled with what I know to be our future and what we will do to support other Black women and directly affected folks who come to be KFTC leaders, build strategic partnerships in local communities throughout the Commonwealth and elect new citizen-leaders ready to hold public office. This moment demands no less of us. 
I'll see you at a meeting, rally or party soon! 
Much love, 
Cassia 
---
The following is a version of a letter written by Cassia Herron and Burt Lauderdale, which was featured in the 2020 annual report. 
This is an extraordinary moment in history for our country, our Commonwealth, and for KFTC. Rarely has the personal been so political or the political so personal as was the case in all our communities and constituencies in 2020. The intentions, events, and conditions of the past year called on each of us to speak up and listen hard, to strive to create and support positive change, while also taking care of each other and challenging ourselves. We can all attest, it's been a lot.
2021 looks to be almost as challenging, and at the same time, opportunity rich. As we celebrate KFTC's 40 years of Action for Justice this year, we have also embarked on a comprehensive Organizational Change Initiative to imagine KFTC's future. Led by the vision and aspiration of our grassroots leaders, we've dreamed together, lifting up our eyes to see who and what we want to be in ten years, when we'll be celebrating KFTC's 50th.
Upon reading about this ambitious organizational change initiative, a long-time ally and friend of KFTC urged that we "remember what is sacred" about KFTC's work. It is a good reminder that social justice, like an organization, is always a work in progress and that moving forward includes changing what needs to change and developing what is underdeveloped, and also amplifying what is sacred – that which makes us strong, creates our potential, moves us toward our vision.
For the two of us, what is sacred about KFTC is organizing. It is the deliberate commitment of listening for commonality and shared purpose and the effort to bring people together that builds grassroots power for justice. As straightforward as that may sound to some, many of us have learned that organizing is a complicated, intense, and exhilarating labor of love. There are many important ingredients to successful organizing; a few that we believe are essential for KFTC.
We hope and believe KFTC will continue to be vision oriented. People often try to describe KFTC by our issue campaigns or our organizational structures, but it is our vision – our north star – that guides our work, propels us forward, and reveals our purpose. 
We encourage KFTC to see problems, and seek solutions. Identifying problems in our communities, our Commonwealth, or our organization can be easy or difficult. Identifying solutions and building the collective power to secure them is typically much harder. KFTC is perhaps the best hope in Kentucky for turning protest into grassroots power, a conversion that requires an elusive combination of passion, patience, and unrelenting shared purpose.
We love that KFTC is so committed to leadership development, and hope that KFTC will only deepen that commitment. Finding and facilitating new, non-traditional, perhaps unlikely leadership has always been KFTC's central strategy, our secret sauce that is no secret, but is hard to make, at least in large batches. Much more grassroots, community, and political leadership will be needed to achieve our common vision. We hope that KFTC continues and expands upon the investments in new leadership so that Kentuckians become the leaders we seek.
Finally, we wish that our KFTC family can be good to one another. As recently developed and affirmed through the organizational change process, a ten-year vision of KFTC as a beloved community, comprised of 100,000 different people, is both inspiring and daunting "We are Kentuckians; We choose each other," is more than a slogan – it is truthfully our best hope for change. Choosing each other means every KFTC member and every Kentuckian – no matter their race, income, or ZIP code – has a place in that vision and a role to play in getting us there. We have to practice calling people in to this organization, this work, and this vision to have any hope of achieving it. We must hold ourselves and each other accountable to the vision. And we must do it with love.
Like a hike up the holler or a bike ride through the neighborhood, the path forward for KFTC won't be straight or without some difficulty. Walking this path together for the past four years together has been a journey for the two of us. We have gained from each other and all of you lessons that we will carry, memories that we will cherish. As we move ahead, wearing different hats but familiar shoes, we offer our gratitude for KFTC's ambition, our deep respect for your commitment, and our heartfelt cheers for all the future success. 
Thank you.
Cassia Herron, who lives in Louisville, KY, served on the KFTC Executive Committee since 2017, as chair since 2019 and her term expires at the end of July.
Burt Lauderdale, who lives in Laurel County, KY, has been on KFTC staff since 1983, as Executive Director since 2001, and will retire at the end of August.
May 16, 2021
| Lexington Herald-Leader
April 27, 2021
| The Courier-Journal
April 8, 2021
| Lexington Herald-Leader
Featured Posts
Bonifacio Aleman on September 26, 2023
Bonifacio Aleman on September 26, 2023
Bonifacio Aleman on September 26, 2023
© 2023 Kentuckians For The Commonwealth