Southern Kentucky chapter member creates micro pantry
Posted by: KFTC Staff on February 28, 2021 at 12:00am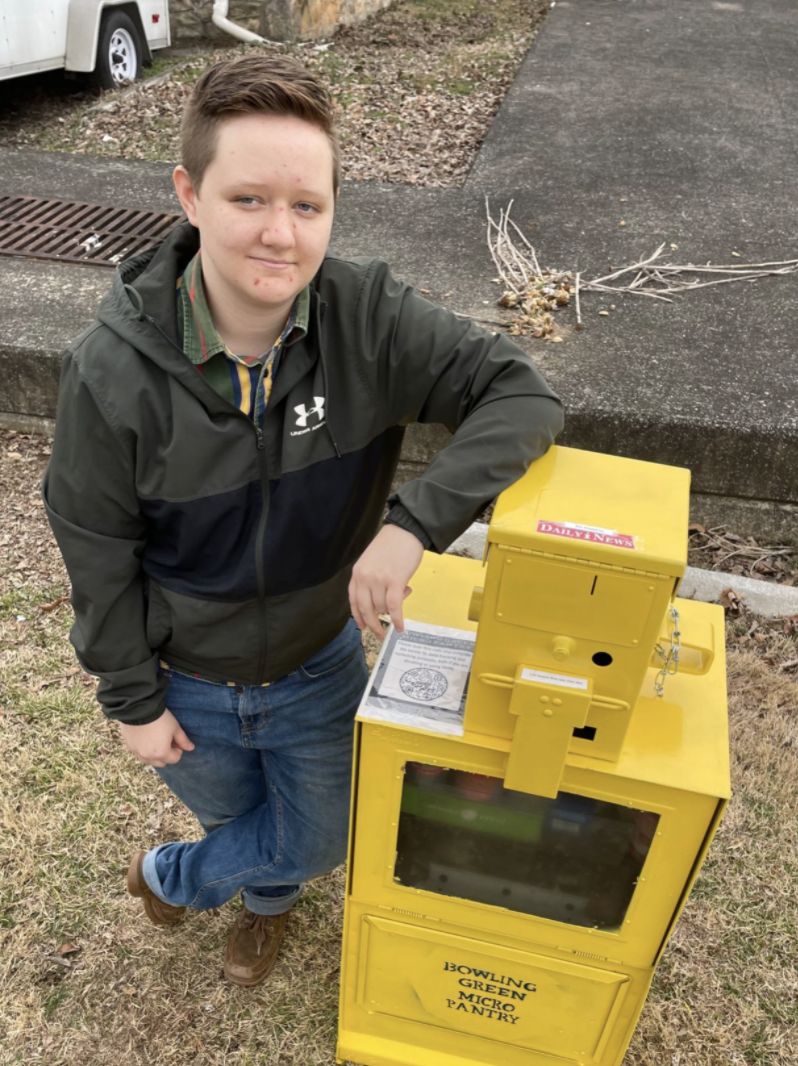 When our neighbors are hungry, we feed them.
There is a real need in Bowling Green to support our neighbors by providing food and other commodities through easily accessible, destigmatized methods. Thanks in part to a fellowship from Southern Partners Fund, KFTC member Jason Lowe is helping address this need through Micro Pantries stocked with food and toiletries. 
The first BG Micro Pantry is hosted at the KFTC Office at 958 Collette Avenue- right across from the International Center. The project has taken on two more locations, including one at an elementary school and one across from a local church. WBKO and The Daily News have covered the story. 
Jason has been in touch with the city about installing pantries on city property, and is looking for locations with outdoor electricity to host a refrigerator where we can stock fresh produce in partnership with Glean Kentucky.
May 16, 2021
| Lexington Herald-Leader
April 27, 2021
| The Courier-Journal
April 8, 2021
| Lexington Herald-Leader
Featured Posts
Meredith Wadlington on September 22, 2020
Lisa Abbott on June 9, 2020
Caitlin Sparks on May 9, 2020
© 2023 Kentuckians For The Commonwealth