Taking action for Black lives and a moral agenda
Posted by: KFTC Staff on June 18, 2020 at 02:38pm
We are Kentuckians. We choose each other. And right now Kentuckians across our Commonwealth are in motion and taking sustained actions in defense of Black Lives, in support of a shared vision and moral agenda. We cannot, will not, let up.
KFTC supports and stands with Black-led racial justice movements and organizations in Kentucky and beyond our borders who are envisioning, demanding and building a just and liberated world. We celebrate recent Supreme Court decisions affirming the humanity and constitutional rights of LGBTQ+ people and upholding DACA protections for hundreds of thousands of immigrant young people. And on the eve of Juneteenth, a holiday commemorating the emancipation of Black people from slavery in the U.S., we call on our 12,000 members to continue to commit time and resources in urgent and intentional ways to advance racial justice. 
As the Movement For Black Lives states: "Juneteenth is a day that honors Black freedom and Black resistance, and centers Black people's unique contributions to the struggle for justice in the U.S. This Juneteenth is a rare moment for our communities to proclaim with one voice that Black Lives Matter, and that we won't tolerate anything less than justice for all our people."
The struggle for justice extends across generations. And yet there are moments in history when time seems compressed and transformational change is within reach. Now is one of those times. Here are urgent ways to take action now:
Honor the lives and demand justice for Breonna Taylor, a beloved community member and Black woman murdered by Louisville police in her own bed and for David "YaYa" McAtee, a Black man killed by National Guard and Louisville police outside the barbeque restaurant he owned, and far too many others. 
Fire, charge, and convict the officers who murdered Breonna Taylor. 

Defund the Louisville police, whose annual budget is now $190 million, and re-invest in community services and resources.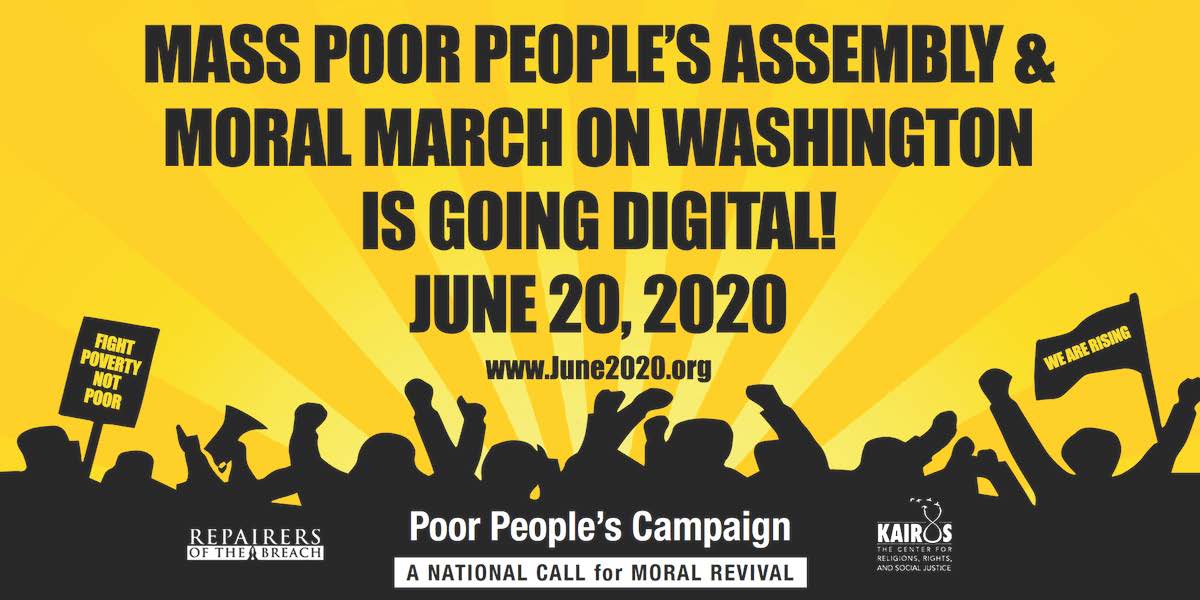 Take part in or help organize a Juneteenth action, in coordination with the Movement for Black Lives and/or as planned locally.
The Movement for Black Lives has called for people across the U.S. to organize and participate in street actions on June 19-21 in honor of Juneteenth and the struggle for Black freedom. Find or host an event here. 

The  organization Southern Crossroads has created a Juneteenth Action toolkit for folks in small towns, especially in the South.

Many additional Juneteenth celebrations and actions are already being planned across Kentucky, including in Louisville, Williamsburg, Lexington and other communities large and small. Check KFTC's chapter social media pages for local event information. 

We also recognize that many people in Paducah and other communities in Western Kentucky observe Emancipation Day each year on August 8, rather than June 19. These different dates commemorate the times when news of emancipation reached enslaved people in specific parts of the country and hemisphere.
Take part in the Poor People's Assembly, a 2.5 hour virtual gathering and march, happening this weekend. This event will be broadcast on Saturday, June 20, at 10 a.m. ET and again at 6 p.m. ET at june2020.org. It will also be shown on Sunday, June 21 at 6 p.m. ET. 
The National Poor People's Campaign is a multi-racial movement of tens of thousands of people across the country organizing to end the interlocking injustices of systemic racism, poverty, militarism and the war economy, ecological devastation, and the distorted moral narrative of religious nationalism. 

KFTC is honored to be a long-time ally and partner with the National Poor People's Campaign and the Kentucky Poor People's Campaign. We are excited that a number of KFTC members will be featured in the national broadcast on June 20, 2020. 
Thank you for the many ways you are learning, risking, caring for one another, creating, resisting, organizing, and demanding justice. We are Kentuckians. We choose each other.  
May 16, 2021
| Lexington Herald-Leader
April 27, 2021
| The Courier-Journal
April 8, 2021
| Lexington Herald-Leader
Featured Posts
Bonifacio Aleman on September 26, 2023
Bonifacio Aleman on September 26, 2023
Bonifacio Aleman on September 26, 2023
© 2023 Kentuckians For The Commonwealth