We gained ground in November – and we can't slow down
Posted by: KFTC Staff on November 7, 2019 at 12:19pm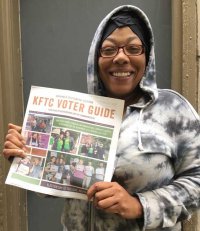 Congratulations, Kentucky – we chose a new governor! We did it by choosing each other ­– by having conversations with our neighbors about the issues we care about and by showing up together at the polls.
Governor-elect Andy Beshear's campaign knocked on one million doors. Ally organizations engaged voters across the state. And more than 300 KFTC members and volunteers had conversations with more than 50,000 Kentuckians at their front doors, on the phone and at community events.
Together, we made an impact. And we can't slow down.
We focused our efforts in neighborhoods that candidates don't always reach: poor and working-class people, Kentuckians of color, and rural communities. Folks who might not always make it to the polls, but who know and care the most about the issues. We also continued engaging Kentuckians who couldn't vote yesterday because of a felony in their past, their age, or immigration status.
We talked with a woman living in a domestic violence shelter and voting for the first time. To a retired veteran excited to see a Fairness Ordinance pass in their town. We talked with a 75-year-old who lost her husband to Black Lung disease. To hundreds of students on college campuses. And to a man in eastern Kentucky who said, "You all are out planting seeds, and soon you'll have a garden come up."
Those of us dreaming of a better Kentucky – and a better world – have a responsibility to build it. Electing leaders who will show up with us and for us is one important step. Last night's result creates momentum for Kentuckians to choose state legislators, a new senator, and a new president in 2020. 
This election also makes it more possible for us to protect public education and health care in the General Assembly, expand voting rights, and more. And grassroots leaders will need to hold Beshear accountable to his campaign promises and push him to bolder action. 
Thank you to every KFTC member and volunteer who showed up during this election. 
Let's keep building grassroots power together.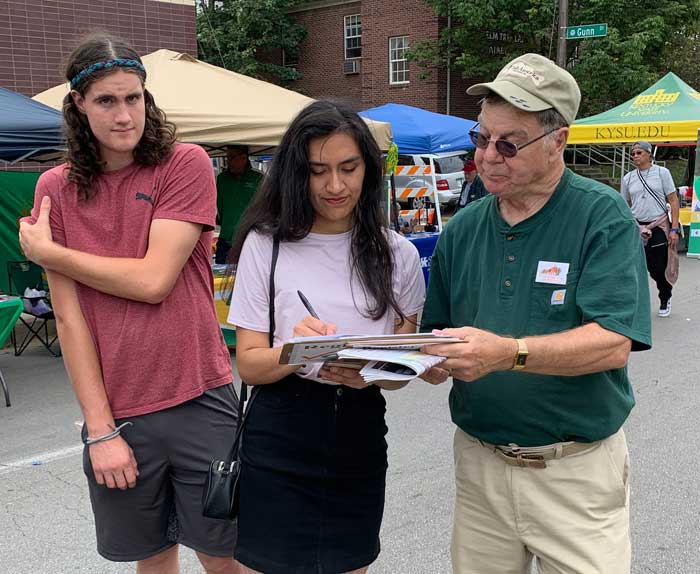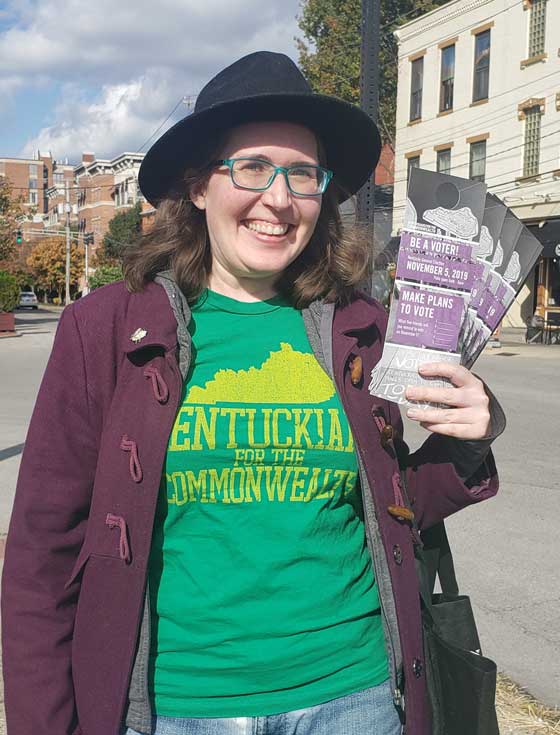 May 16, 2021
| Lexington Herald-Leader
April 27, 2021
| The Courier-Journal
April 8, 2021
| Lexington Herald-Leader
Featured Posts
Bonifacio Aleman on September 26, 2023
Bonifacio Aleman on September 26, 2023
Bonifacio Aleman on September 26, 2023
© 2023 Kentuckians For The Commonwealth