Talk with your friends and neighbors about sustainable energy solutions
"67% of Kentuckians want to transition to clean, renewable energy." - QUA
When we talk with our friends and neighbors, we find that many of us want the same things: good jobs, healthy communities, opportunities for our children and clean, affordable energy.
Today we have our best chance in decades to build a clean energy economy in Kentucky and create thousands of new jobs. If you, like so many of us, want to see Kentucky shift to cleaner sources of energy and create new opportunities, you can help by talking with your friends and neighbors.
 
Talk with your friends and neighbors about how clean energy will:

Curb energy costs for our families, farms and businesses.
Kentucky's energy costs have risen 41% over the last five years. Experts say they will continue to rise if we don't do anything to change our energy mix. If we implement state energy policies similar to those in nearby states, we will have more access to clean energy solutions that save us money on our electric bills.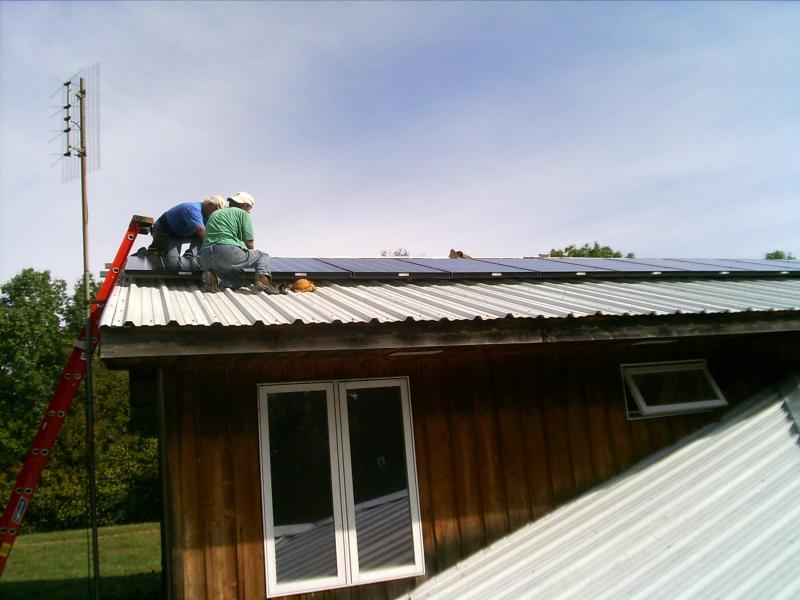 Use our resources and know-how to put people to work and get our economy back on track.
Young people are already getting trained in cutting-edge jobs, learning to make homes energy efficient and create renewable energy. Let's make sure these students have jobs in Kentucky when they graduate.
Sustainable energy offers us an opportunity right now to employ thousands of Kentuckians. We stand to lose these jobs to surrounding states that already have clean energy policies in place if we do nothing. Kentucky has untapped clean energy potential and the know-how to use it today.
Improve Kentuckians' health and well-being.
Clean energy means cleaner air for us to breath and cleaner water for us to drink. Clean energy solutions can reduce chronic diseases and improve our health and well-being. On the other hand, relying on coal to generate most of our energy, as we do in Kentucky right now, is making us sick. Recent studies have linked the mining and burning coal to birth defects, cancer and respiratory ailments.
Learn more about these topics here.
If you are inspired to have these conversations regularly with a small group of your friends and neighbors, do so with our support by becoming a KFTC New Power Leader!
© 2023 Kentuckians For The Commonwealth