Patty Amburgey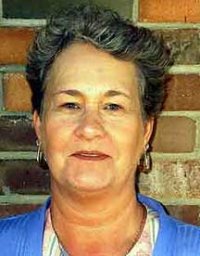 I've been fighting bad coal companies since I was nine years old and a company used a broad form deed to force their way onto our homeplace to auger mine. In the last 40 years I've seen strip mining, deep mining, auger mining, mine blowouts, sludge pond breaks, blasting and flooding. But mountaintop removal is the worst. 
Mountaintop removal –  we call it the bomb and bury strip mining – is the most destructive form of coal mining today. To get at thin seams of coal, mining companies use high explosives and heavy equipment to remove the mountain and dump it into the valleys.  Mountaintop removal turns our mountains, valleys, and freshwater streams into barren landscapes, and all because it is the least expense for the coal companies. As my husband says, because dynamite is cheaper.
"There can be no restoration when mountaintop removal moves into your community."
Mountaintop removal exposes the coal industry and highlights that this is truly an outlaw industry, willing to lay waste to our communities. To me they are like a thief in the night, taking and never giving back. Mountaintop removal is the most devastating form of mining – it needs to be stopped – and we plan to stop it.
We're going to stop it by fighting in the courts the make sure current laws, like the Clean Water Act, are enforced. We're going to do it by lobbying our state officials to pass new laws, like the Stream Saver Bill. We're going to stop it revealing the true cost of coal. We're going to stop it by educating ourselves and our members about their rights and the tools they need to organize in their home communities. We're going to do it by working with people all over Kentucky, like authors and students, to expose what is truly happening and what we can do to stop it.
If we don't do something about mountaintop removal and destructive mining now, our children will be the ones that pay the price.
I've been going to Frankfort with KFTC to lobby for better laws since 1999.  My favorite day ever was this winter on I Love Mountains Day. That day, over 130 KFTC members from all over came to Frankfort to say together that this must stop and that a better future is possible. It showed that this is a complete organization, working together. And it made me realize that we are going to win.
© 2023 Kentuckians For The Commonwealth