Consumers hurt by loss of weatherization program options
Posted by: Rachel Norton on August 26, 2019 at 03:16am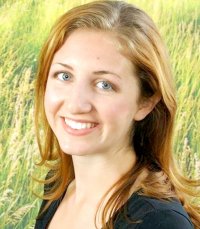 The energy industry experiences constant fluctuations in demand, technology and structure. In the past three years, electricity has remained inexpensive in our state. Even with access to inexpensive electricity, high energy bills remain a burden to Kentuckians due to addressable inefficiencies in an economy that doesn't allow people to thrive.  
As coal is phases out, solar panels are becoming cheaper and more accessible every year. And yet, utility companies are rolling back energy efficiency programs, attempting to corner the market on renewables and doubling down on a business model that is clearly out-of-date. 
Residential energy customers have experienced roll-backs of energy and money saving programs starting in 2018. Most of these programs were originally designed in order to manage the fluctuation in demand for large-scale energy consumption. Those programs did help utilities that were in great need of extra capacity, and they saved consumers money, improved housing stock, incentivized energy efficiency and provided people with much-needed services. 
Utility companies' current roll-backs are now ending those programs, which include energy audits, recycling programs for old equipment, and rebates for energy efficiency improvements on homes and commercial spaces. 
As these rollbacks continue, many are losing access to services like energy evaluations, leaving some households without easily-accessible options unless they qualify for low-to-moderate income programs. Because the utility has long provided these programs, most customers are unaware of other options. Even when they are made aware, they can't always afford market prices, which are significantly higher than the costs utility companies subsidized for many years.
Despite these troubling losses, our communities were under the impression that those who really need the programs being cut by utilities would be able to access them through state weatherization programs. However, state weatherization programs have experienced succession problems, and the number of qualified service providers to support Kentucky's weatherization needs are now down 35 percent. 
These weatherization programs have become the last option for some Kentuckians, but it's clear those programs cannot serve all the needs that exist. In fact, right now the weatherization program only serves people below 200 percent of the poverty line even though many families with incomes above that level still struggle to pay their bills. And it is sometimes the case that homes are in such a state that they are beyond repair within the scope of the program.
------
As always, Eastern Kentucky is hit the hardest. Many grassroots organizations, energy professionals and nonprofits work hard to address this gap, but the truth is Kentuckians still need more options. 
We live in a state heavily affected by the economic depression left in the wake of the coal industry's collapse. The people and entities that profited heavily off of the coal industry have long since gone, and left behind bad housing stock that was originally built for coal camps. Many of these homes were originally heated with coal fire in the basement, and are completely un-insulated. They also aren't furnished with proper central heat, and many are left to pay higher prices for propane, as it's too expensive to run natural gas lines to their homes. 
 The folks who have worked hard to retrofit their homes still are faced with old wiring, and other code violations that result from outdated codes, and from buildings that went up quickly, without regard for longevity. This has left some folks in rural Kentucky in housing that is unsellable. Others are forced to abandon it and face unknown hardships elsewhere.
Many Kentuckians – myself included – are coordinating efforts around weatherization, community economic development, policy advocacy, and public education in order to build more resilient, accessible solutions. But we cannot expect one state-run program to be the only option for people. It is likely that by structuring this work in such a way that makes it more collaborative and cooperative, rather than competitive and disconnected, we can improve the quality of our work and the resiliency of our state. As many Kentuckians have said before me, "There is no silver bullet, but many silver bee bees." There are many solutions to address the challenges we face. We need options, we need to fill gaps, and we need to hold utility companies accountable for the unnecessarily high rates they are charging people who otherwise have no options.
If all of that isn't enough of a burden, many utility companies have been hitting consumers hard through two other avenues this year. We'll focus on that in antoher post.
May 16, 2021
| Lexington Herald-Leader
April 27, 2021
| The Courier-Journal
April 8, 2021
| Lexington Herald-Leader
Featured Posts
Meredith Wadlington on September 22, 2020
Lisa Abbott on June 9, 2020
Caitlin Sparks on May 9, 2020
© 2022 Kentuckians For The Commonwealth